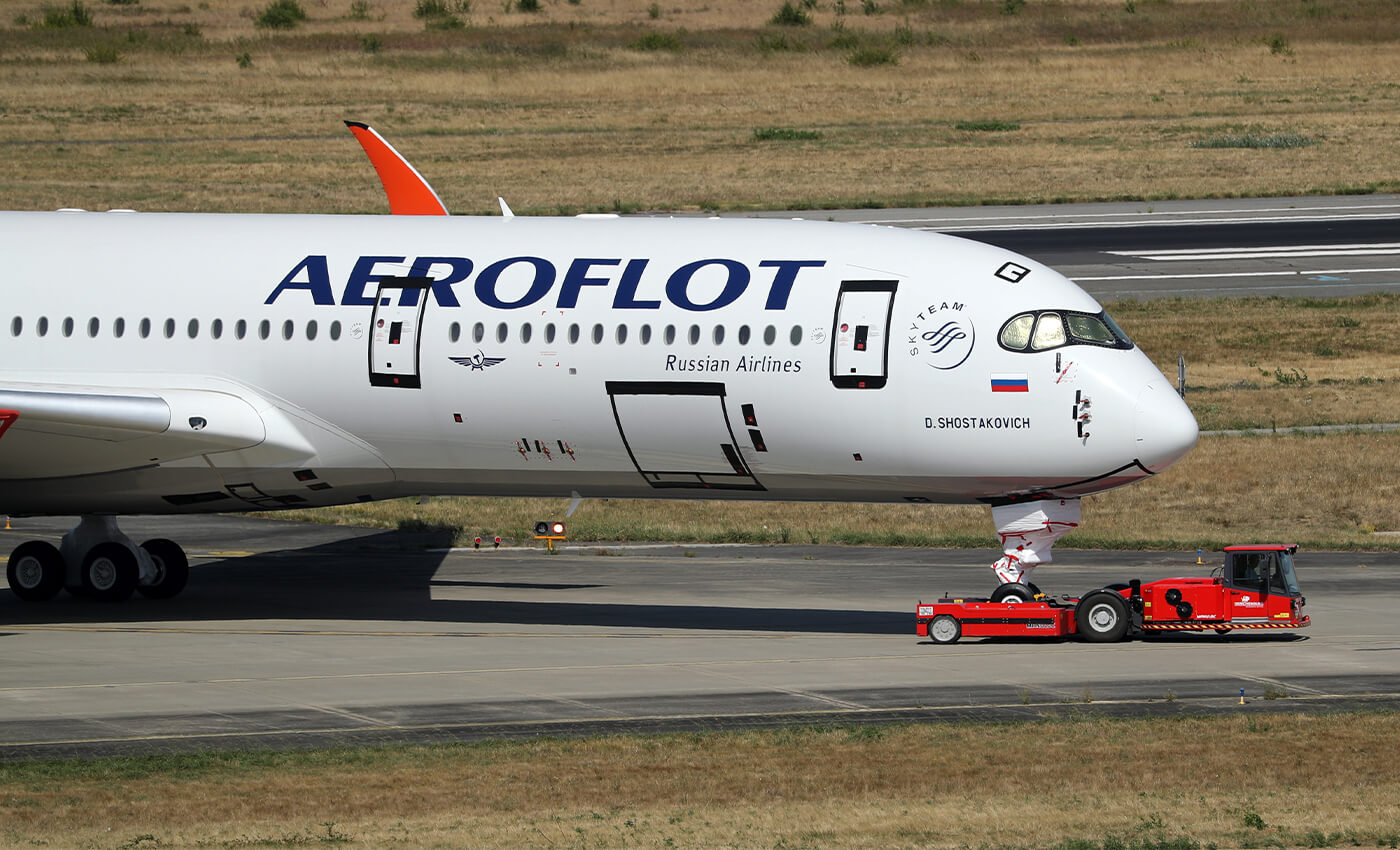 Major Russian airlines clarified that all flights are operating normally, and there are no restrictions on ticket sales.
Context:
In light of the ongoing Russian-Ukraine war, a post has been shared on Twitter and Facebook claiming that "Russian airlines had been ordered to stop selling tickets to Russian men aged 18 to 65." Several social media users shared a post referring to an article published by Airlive.net website that provides aviation news and services. According to the report, this restriction was imposed as President Vladimir Putin's announced "partial military mobilization" of reservists in order to support forces against Ukraine on September 21, 2022.
In fact:
RIA Novosti, a Russian state-owned domestic news agency, published a report clarifying that the largest airline in Russia, Aeroflot, denied reports that men of military age ere required to provide certificates from the military registration and enlistment office The report further noted that the Aeroloft's flights will operate as usual and that there were no restrictions on ticket sales. The representative of S7 Airlines, the largest private carrier in the country, also told RIA Novosti that there were no restrictions on selling tickets and transporting passengers abroad.
SecretMag, a Russian magazine, quoted Defense Minister Sergei Shoigu saying the partial mobilization would not affect university students and currently conscripted soldiers. People will be chosen based on relevant experience and who have already served and have military registration specialties.
Later, Airlive.net also updated its article, clarifying that "The head of Russia's tourism agency said no restrictions have been imposed on traveling abroad so far and that Aeroflot, the country's flag-carrying airline, said it was not limiting ticket sales." Also, we did not find any press release on the Aeroflot website regarding the alleged claim.
According to a report in the Moscow Times, Putin's partial mobilization could steadily draw 300,000 reservists from the country. The conscripts will obligatorily undergo additional military training based on the experience of the special military operation before departing to the units. The President leaves discretion to conscript fighting-age men to the Secretary of Defense. Thus the Russian Ministry of Defense will decide who to send to the war, where, and in what numbers.
The recent troop mobilization is against the backdrop of other countries such as United States of America sending military aid to Ukrane. According to CBS News, the White House said in mid-September the U.S sent military aid to Ukraine for the 21st time. The Russian invasion of Ukraine began nearly seven months ago, in late February 2022.
The verdict:
Airlines in Russia have denied reports than men were not allowed to fly in Russia and needed certificates from the military registration and enlistment office to do so. All airlines operates as usual, and there are no restrictions on the sale of tickets. Therefore, we have marked this claim as false.