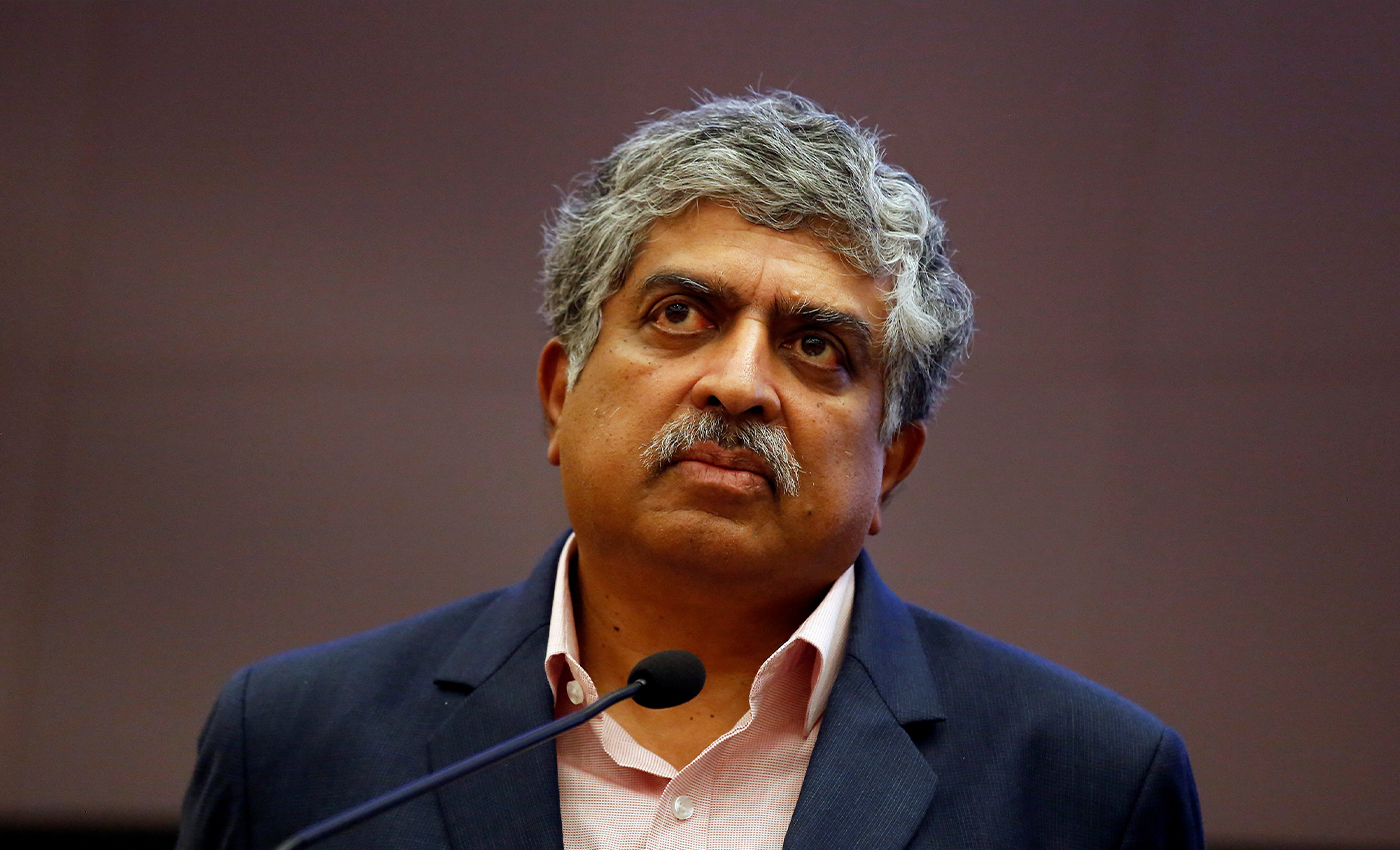 Nandan Nilekani has denied reports of investing in projects related to cryptocurrency. All reports and social media posts regarding the same are fake.
A purported news article by The Indian Express claimed that Infosys co-founder Nandan Nilekani invested ₹892 million in a new automated crypto trading platform that helps ordinary people to make financial gains. The article quotes an interview from "Your Story," a website that generally posts on startup ecosystem and entrepreneurship. It included stills taken from the interview video. The assertion made in the news article is false.
However, the article in question has not been published on the official website of The Indian Express. Upon closer inspection, the website URL reads 'apitrustlink.com,' which is not associated with The Indian Express, thus confirming it is not a genuine news website. Instead, the homepage of the website listed promotes bitcoin trading.
The interview quoted in the article dates back to September 2019 and shows Nilakeni speaking with Your Story CEO Shradha Sharma, wherein he discussed his aspirations regarding India's role in digitization. During a Reuters Next conference in Late 2021, Nilekani stated that crypto assets were worth considering to achieve more financial inclusion, but are not suitable for transactions due to their high transaction costs and volatility.
Furthermore, Nilekani himself tweeted on February 15, 2022, that fake news concerning himself investing in a crypto project was circulating on social media. He urged his followers not to click on such links and further urged people to report the post as false information. This incident has coincided with an announcement by the Indian government, which plans to introduce a 30 percent tax on digital assets, including cryptocurrencies.
Reference links
Twitter
YouTube
NDTV