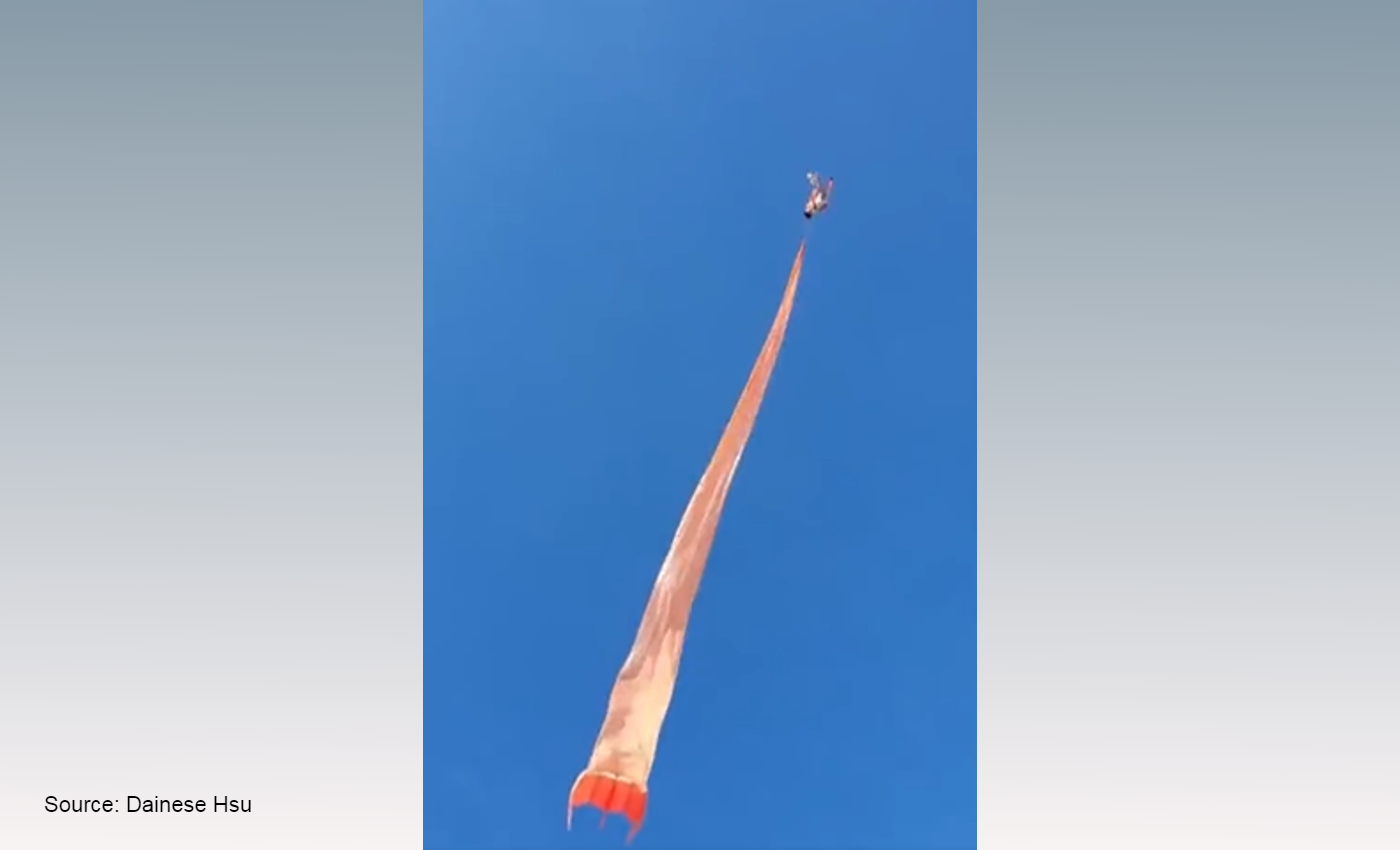 The video is of an incident from a kite festival in Taiwan. It has no connection to Gujarat or the International Kite Festival held there recently.
Context
A video of a toddler being lifted into the air by a giant kite has gone viral on social media with the claim that the incident is from Gujarat. News Live, an Assamese satellite news channel, posted the video on its Facebook page on January 17, 2023, with the claim (originally written in Assamese) that the video was shot in Gujarat. The claim comes within days of the conclusion of the 32nd International Kite Festival held in Ahmedabad. The video has garnered around 1.5 million views so far. Several other Facebook and Twitter users have also shared the video claiming it shows recent footage from the International Kite Festival in Gujarat. According to The Indian Express, the kite festival kicked off on January 8 and witnessed the participation of as many as 126 kite-flying enthusiasts from 53 countries before its conclusion on January 14.
In Fact
After a keyword search, we found a shorter version of the same video uploaded on the Associated Press (AP) website as part of a news report published on August 30, 2020. According to the report, strings of a kite entangled a 3-year-old girl who was lifted several meters in the air. The report added that the incident occurred in the seaside town of Nanlioao in Taiwan during a kite festival.
South China Morning Post also shared the video on its YouTube channel with the title, "3-year-old girl in Taiwan lifted high into the air by giant kite," on August 31, 2020. The video report credited AP News as the source and, in the description, quoted a government official stating that a 'rogue gust of wind' caused the kite to wrap around the child, following which she was lifted into the sky. The report added that the incident occurred on August 30, 2020. All the videos show a child being lifted off by a giant saffron kite with people screaming in the background in panic.
A Reuters article about the same incident, published on August 31, 2020, confirmed that the girl survived the ordeal and only suffered minor cuts. The report, which carried an image of the child in the air, added that the incident caused the organizers to halt the fest held in Hsinchu city in northwestern Taiwan. Additionally, in 2020, Logically had also ascertained that the video was of the Taiwan incident.
The Verdict
While the video is indeed from a kite festival, it has no connection with the recent International Kite Festival held in Gujarat. It is an old video from a kite festival held in Taiwan in 2020. Therefore, we mark the claim false.