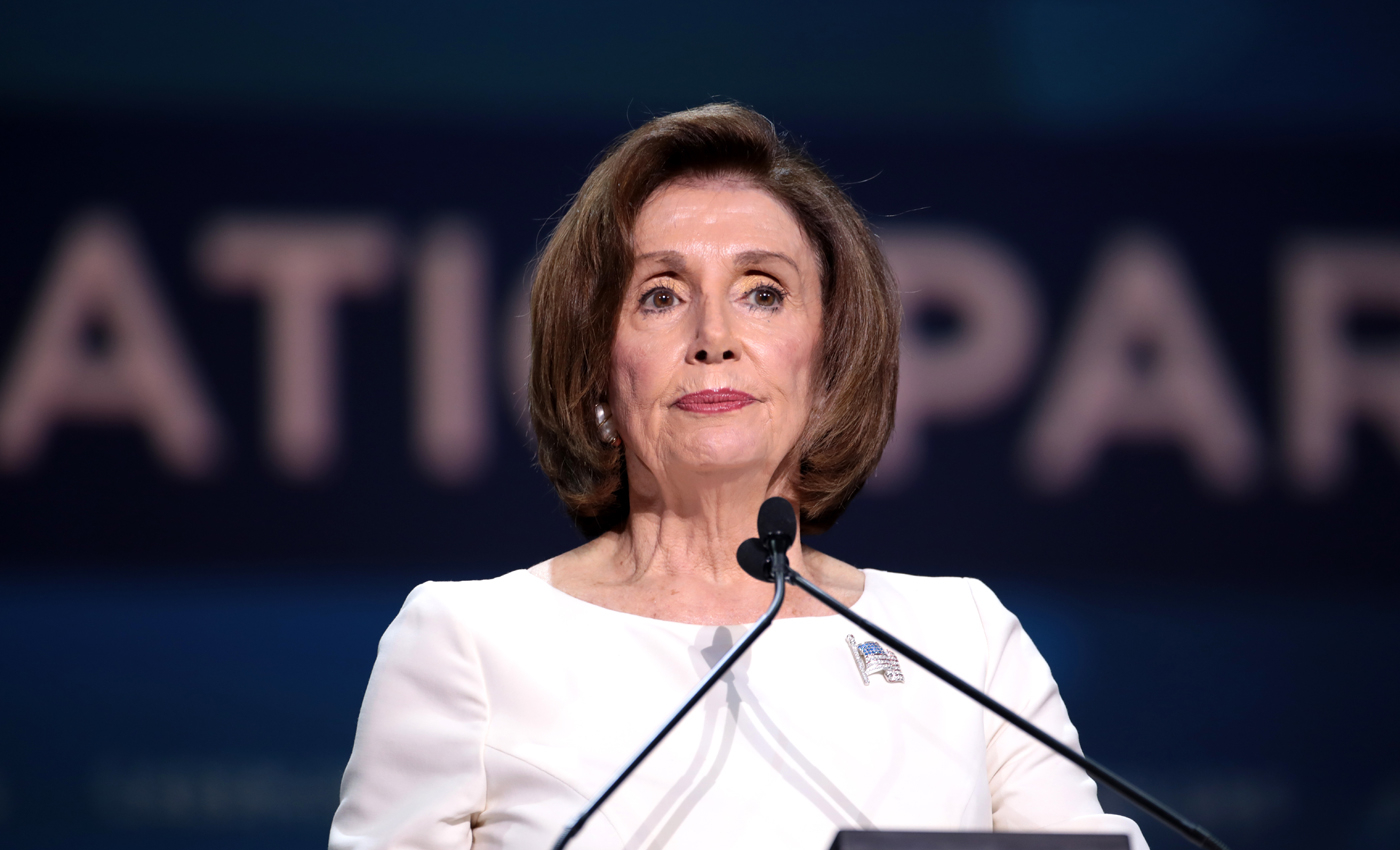 Although some claims in Russel Brand's video are true, the facts are out of context. There is no evidence to suggest the Pelosi's violated any law.
A video by comedian Russell Brand quoting journalist Glenn Greenwald's article claiming House Speaker Nancy Pelosi and her husband Paul Pelosi profited from their investments owing to the speaker's connections in Silicon Valley is gaining traction on Facebook. In an opinion video, Brand talks about Greenwald's claims that "much of their(Nancy and Paul Pelosi) added wealth is due to extremely lucrative and lucky decisions about when to buy and sell stocks and options in the very industries and companies over which Pelosi exercises direct influence."
Although some of the incidents Brand mentioned from Greenwald's article are factually correct including the call Apple CEO Tim Cook personally made to Pelosi as part of a sweeping effort by big tech companies to slow new antitrust legislation, several assumptions have resulted in forming a misleading context.
Paul Pelosi exercised call options on 4,000 shares of Alphabet Inc. stock on June 18, worth a little more than $10 million netting him a gain of $4.8 million a week before a House panel considered anti-trust legislation to break up big tech companies, including Alphabet. However, the option exercise was a non-event since the options expired on June 18 and Paul Pelosi had to exercise them otherwise his broker would have automatically exercised them for him, Bloomberg reported. A classic sign of insider trading is buying short-term out-of-the-money options just before a major news event, whereas Paul Pelosi bought long-term at-the-money options based on an investment thesis about the pandemic, and long ongoing news story with no special non-public information that might have been known to the House Speaker.
Currently, there is no law in the U.S. that prohibits elected officials and their family members from investing in a company. Whether companies lobbying to representatives who could possibly be investors should end, or more stringent procedures should be put in place are ongoing debates on non partisanship and ethics.
Reference links
facebook
bloomberg
The Verge
misbar