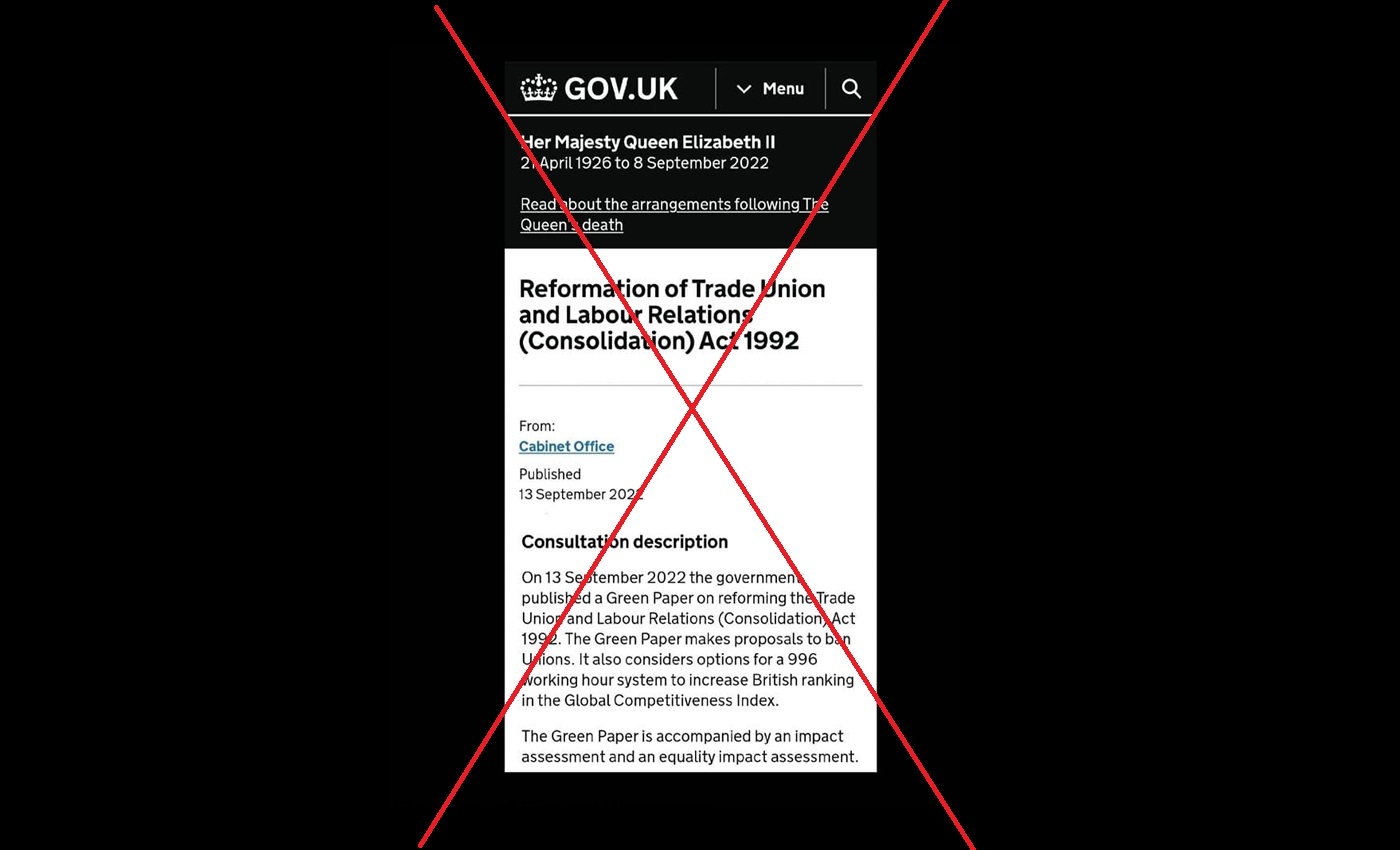 This claim is based on a doctored image and has no basis in policies announced by the government.
Context
An image circulating on Twitter purports to show details of a cabinet office publication outlining the results of a consultation on trade union regulation. The image, designed to appear as a screenshot taken from the government's website, contains the following text:
"On 13 September 2022 the government published a green paper on reforming the Trade Union and Labour Relations (Consolidation) Act 1992. The Green Paper makes proposals to ban Unions. It also considers options for a 996 working hours system to increase British ranking in the Global Competitiveness Index."
Uploaded with the description "while we were all distracted," the tweet as a whole implies that the government chose the timing of the Queen's death to rush through what would be extremely controversial policies. Posted to Twitter on September 14, the image was retweeted over 750 times within the space of a day.
In Fact
The image concerning government plans for trade unions and labor market reform has not been taken from the government's website. No such content appears on gov.uk and searches of official channels fail to return any details of the Green Paper it refers to.
To date, no policies announced by the U.K. government match those outlined in this post.
Verdict
The image in question appears to have been doctored to convince the viewer it is taken from a government website. A check of official sites confirms that no such content exists. In addition to this, the policies outlined to not match any that have been officially announced. This claim must therefore be considered false.
Reference links
Lewis Silkin