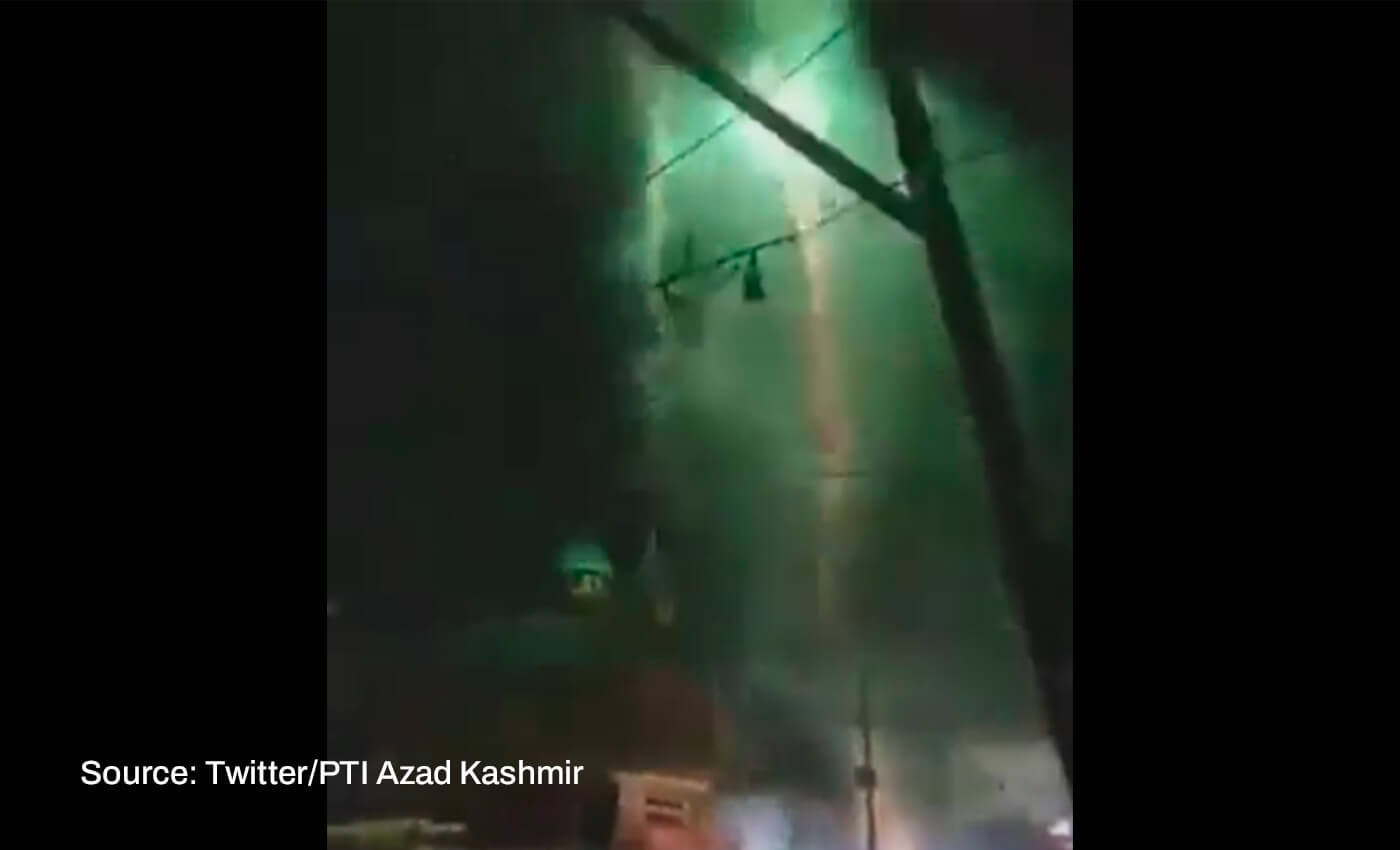 The video is from August 2020 and is unrelated to the India-Pakistan match. Srinagar Police clarified that no such celebrations were reported.
Context:
A video of fireworks being set off as a crowd watches and cheers is being shared on social media in the aftermath of the Indian cricket team's loss to Pakistan in the 'Super 4' encounter in the 2022 Asia Cup. The video shows several fireworks in the middle of what looks like a town square, and people celebrating. The message being circulated with the video claims that Kashmiris are celebrating Pakistan's win and adds that the region's people celebrate every occasion with Pakistan. Among those sharing the video are the Pakistan-based political party Pakistan Tehreek-e-Insaf's (PTI), Azad Kashmir Twitter handle, news channel Sudarshan News, and its reporter Sagar Kumar. Both the latter later deleted their tweets.
In fact:
However, we found that the video is not from September 4, 2022. We tried with relevant keyword search and found that on August 14, 2020, Jamaat-e-Islami AJK&GB, a political party from Pakistan, posted the same video. We also found the clip on a Facebook page called Soan Kashmir on Twitter on August 14 with the title "Just Now Firecrackers on Pakistan's independence Day in Downtown, Srinagar. Video location: Nawakadal, Srinagar."
Further, we came across tweets by Srinagar Police on September 5, where they could be seen responding to the video shared by Sagar Kumar as old and accusing him of being sensationalist and spreading fake news. They added that no such incident had been reported anywhere. Their tweet thread also said that the video is half a decade old and of Nawakadal Chowk. While Kumar had deleted the tweet in question, we accessed an archived version of it and saw that Kumar had tweeted the same video as the one shared by PTI. Therefore, it is clear that the video in question is at least as old as 2020 and, according to the Srinagar Police, could even date back to 2017.
In another tweet, the Srinagar Police further said that several handles were sharing old and fake videos and asked people not to circulate such material. "If you live in Srinagar, you will know how peaceful and calm post match atmosphere is today," it added.
The verdict:
An old video of celebrations with fireworks in Srinagar's Nawakadal Chowk is being shared with the false claim that it is of Kashmiris celebrating Pakistan's win against India in the 2022 Asia Cup series. Therefore, we have marked this claim false.