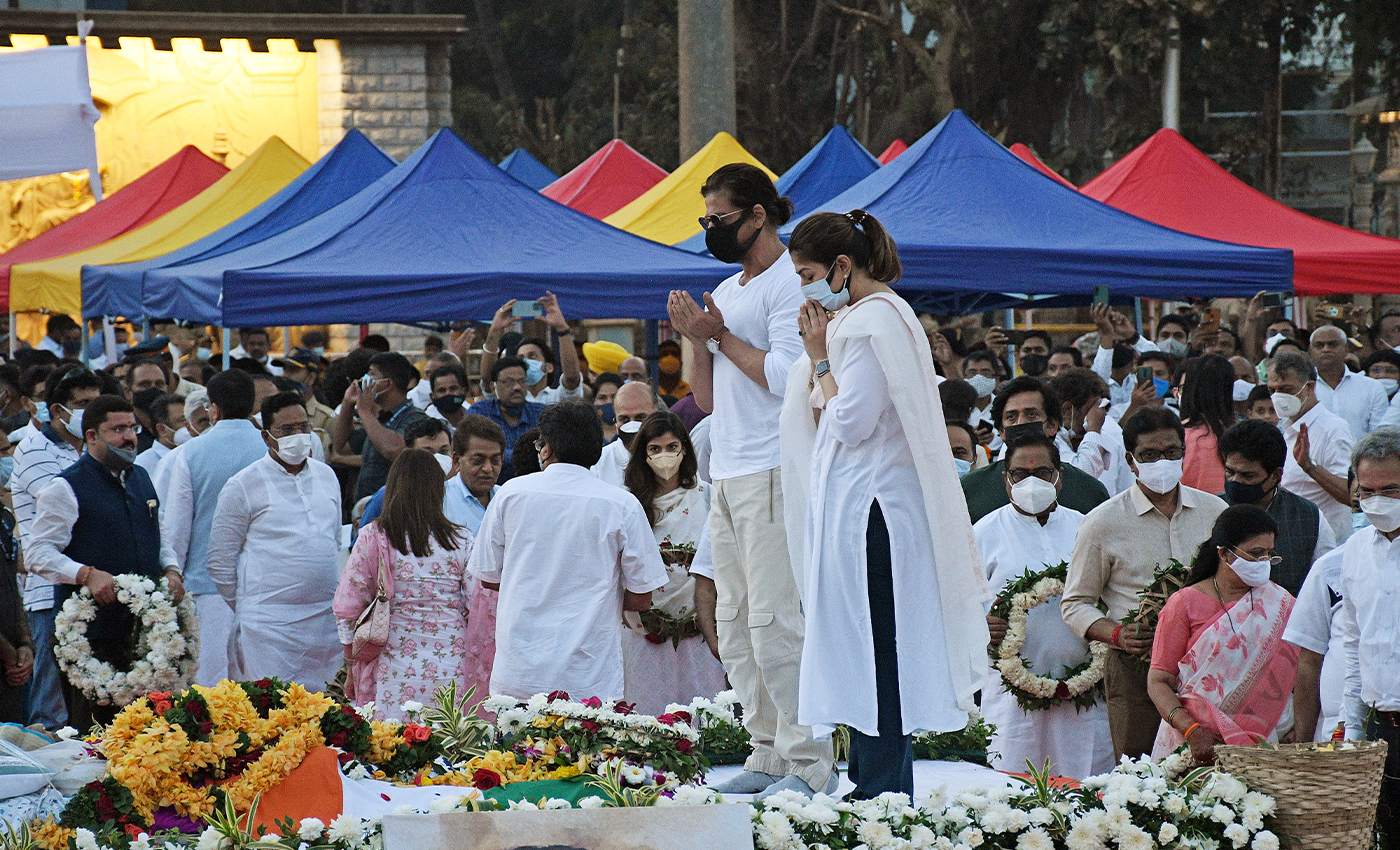 Shah Rukh Khan's manager Pooja Dadlani was misidentified as his wife, Gauri Khan.
Lata Mangeshkar, a legendary Indian singer, passed away at Mumbai's Breach Candy hospital aged 92 on February 6, 2022. Mangeshkar's funeral was held in Mumbai's Shivaji Park, where the public gathered to pay their respects.
Shah Rukh Khan, a well-known Bollywood actor, also attended the funeral to pay his tributes. A photo of Khan offering prayer has since gone viral and has been subjected to misinformation. In the photo, Khan can be seen paying his tribute to the singer with a woman, whom many people on social media misidentified as his wife, Gauri Khan. However, the woman was his manager Pooja Dadlani, who has been with him since 2012. Dadlani was also in the limelight during Shah Rukh Khan's son Aryan Khan's drug case.
Khan even faced criticism on social media as he performed dua and blew air as part of the Islamic rituals, which some people misinterpreted as an act of spitting.
Reference links
India Today
Hindustan times
India Today