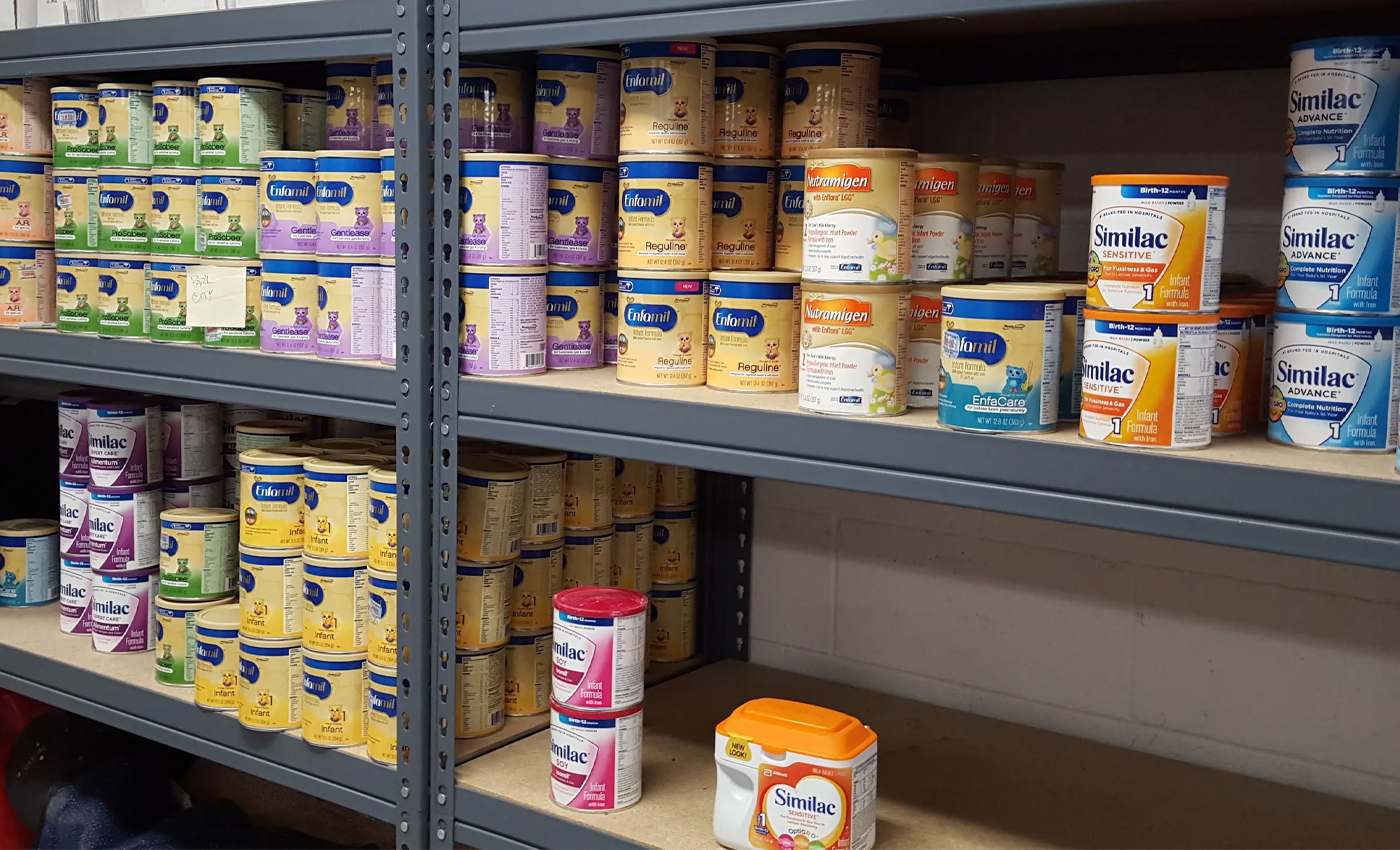 Tricare only covers specialized formulas for children requiring extra care; it doesn't cover or ship free formulas for healthy infants and children.
Amid a growing shortage of baby formula across the U.S., many misleading and false narratives can be found on social media. One screenshot went viral on Facebook alongside an image of a "form" from Military Medical Supplies. The text in the screenshot read, "Due to the baby formula shortage, Tricare will now pay to have it shipped directly to you." However, this is incorrect. Tricare does not ship its products directly to parents. In fact, it only covers specialized formulas for children with specific nutritional disorders, requiring clinical notes with doctor's prescriptions.
The U.S. health care program Tricare aims at providing healthcare services to all uniformed service members, retirees, and their families worldwide. Tricare released a piece of information in response to the nationwide baby formula shortage, explaining that "TRICARE covers baby formula that's medically necessary." This includes formula for adults and children who can't eat solid foods, a high-protein formula for kids on ketogenic diets to control seizures, and for those who can't digest certain foods or nutrients - noting that it doesn't cover the formula for healthy infants. "Humana Military," a Tricare Contractor, also posted a clarification on its official Facebook page saying that "TRICARE also does not directly ship baby formula to beneficiaries."
The screenshot of the form purported to be from Military Medical Supplies is unrelated. The posts ask the parents to instruct a physician to fill out the form and send it to the mail ID present in the screenshot. However, Military Medical Supplies has also debunked the posts about Tricare and has added a disclaimer on its website saying that "Tricare formula is only covered with an approved diagnosis for dietary management."
Parents of infants in the U.S. are struggling amid a nationwide shortage of baby formula. The shortage began after a recall by Abbott Nutrition in February 2022. According to the BBC, Abbott Nutrition closed one of its factories as a result of detecting contamination. Additionally, rising inflation and supply chain disruptions have contributed to the shortage.
In a statement, the pharmacy chain Walgreens said, "Due to increased demand and various supplier challenges, infant and toddler formulas are seeing constraints across the country." Considering this extended shortage, on May 18, President Biden invoked the Defense Production Act to address the current issue of insufficiency. Additionally, the FDA advises parents against making infant formulas at home and motivates caregivers to work with the child's health care provider for advice on changing feeding practices.
Only children with a medical need and a doctor's prescription will be eligible to receive specialized baby formula therapy through Tricare. Tricare otherwise does not cover healthy infants. Social media posts claiming that Tricare is shipping free formula due to the ongoing baby-formula shortage are incorrect, and thus we mark this claim as false.