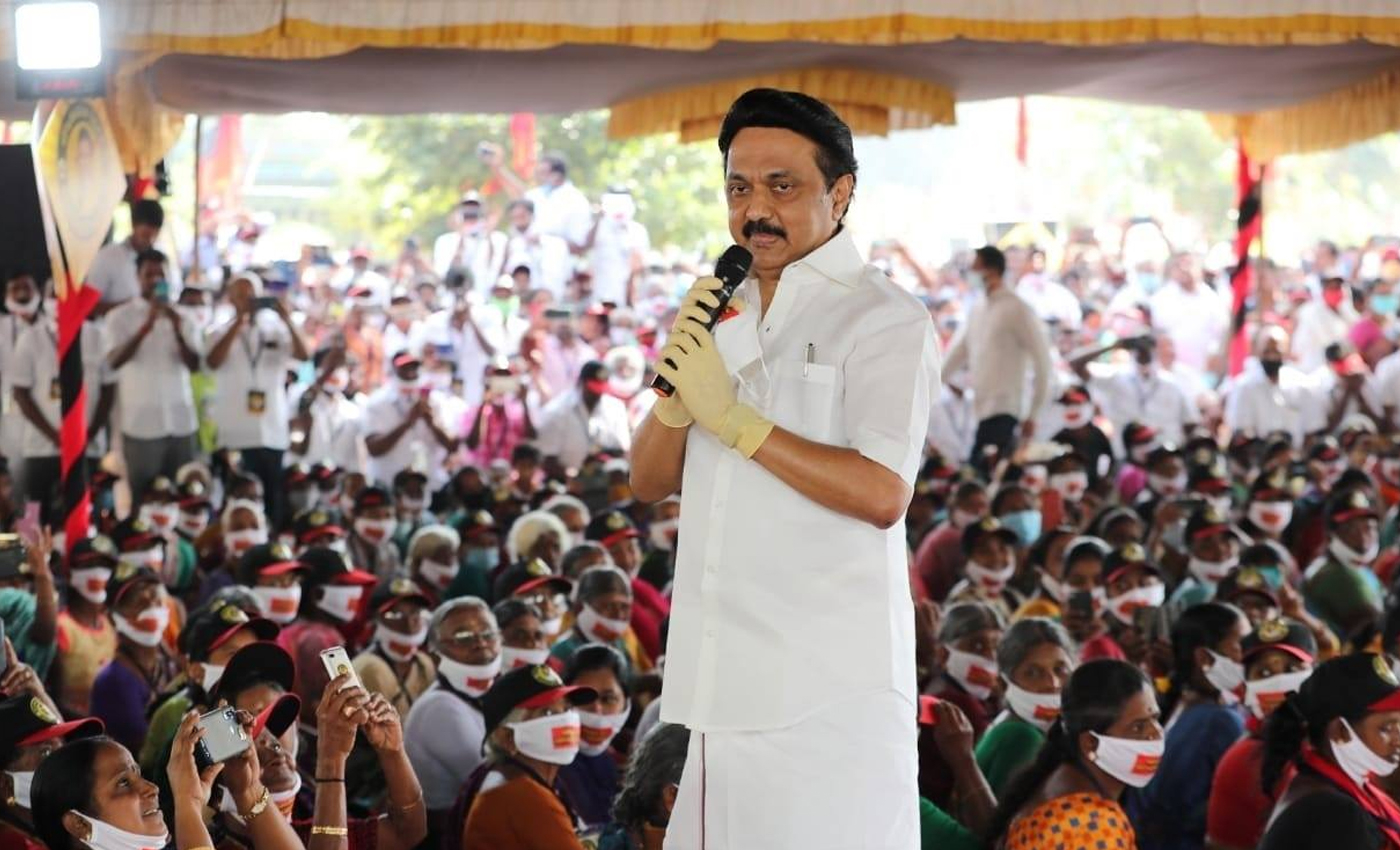 The Dravida Munnetra Kazhagam (DMK) has made a coalition with various parties since 1996 to win elections in Tamil Nadu.
Since 1966, Tamil Nadu has been ruled by either the Dravida Munnetra Kazhagam (DMK) or the All India Anna Dravida Munnetra Kazhagam (AIADMK). Although both the parties have fought Assembly elections in alliance with other parties, the alliance partners were not part of the State government. In 1996, the ruling AIADMK alliance was defeated by the DMK-TMC alliance, including former Chief Minister Jayalalithaa who was defeated by DMK candidate E.G. Sugavanam. AIADMK won only four seats out of 234 and the alliance lost all parliamentary constituencies.
During the 2006 assembly election the DMK tied up with PMK and won the election, PMK was allotted 31 seats but won 18 seats. In the 2009 parliamentary election, the DMK-led alliance polled 42.17 per cent of the votes to win 26 constituencies. In 2011, the DMK-led alliance polled 39.43 per cent of votes to win 31 seats. In 2016, once again the DMK-led alliance polled 38.79 per cent of votes to win 98 seats.
Currently, the reports stated that the Assembly elections, which is scheduled to be held this summer, the DMK almost finalised its seat-sharing agreements with alliance partners. The opposition party had agreed to allocate around 20 seats to Congress, when it later said it would increase the number of seats for allies.