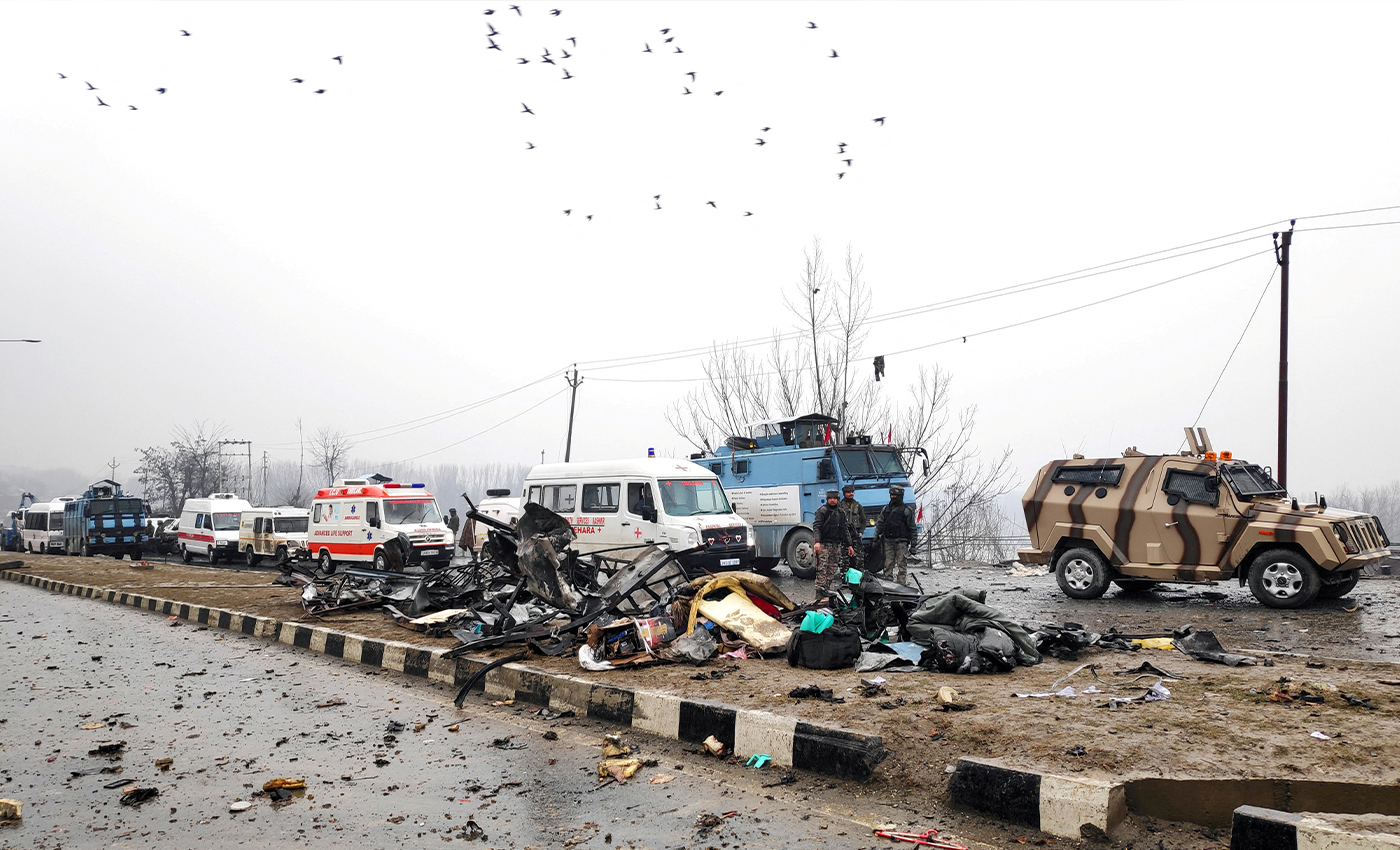 February 14, 2022, marked three years of the Pulwama attack, and as remembrance, an old viral video from the Iraq blast was incorrectly shared.
On February 14, 2019, a vehicle-borne suicide bomber at Lethapora in the Pulwama district, Jammu and Kashmir (J&K), attacked vehicles carrying Indian security personnel on the J&K highway resulting in the death of 40 Indian soldiers. This was one of the deadliest terror attacks on India's state security personnel in Kashmir and was widely covered in national and international media. February 14, 2022, marked three years of the Pulwama attack, and Indians shared memorial posts over social media along with some sharing viral images and videos from the incident back in 2019.
Similarly, one such video of a bomb exploding on the highway captured on CCTV went viral on social media, with many claiming it to be footage from the Pulwama attack. This viral video did bore some similarities to the original incident; however, on verifying, we found it to be an old video that has been wrongly attributed to the Pulwama tragedy. Our research found that the video is from 2007 from an attack in Iraq. A comparable video was discovered on YouTube, captioned "Truck bomb in Iraq" dated April 5, 2008. In the video, we notice the timestamp reading as September 2, 2007.
We also came across an archived article by McClatchy Washington Bureau reporting on the violence in Iraq on September 2, 2007. It noted that "Around 4 p.m., a suicide car bomb targeted the first gate of the Iraqi Army Taji base killing two soldiers and injuring eight others."
Therefore, it is clear that an unrelated video was misattributed to the 2019 Pulwama attack in India.
Reference links
YouTube
Military.com
McClatchy