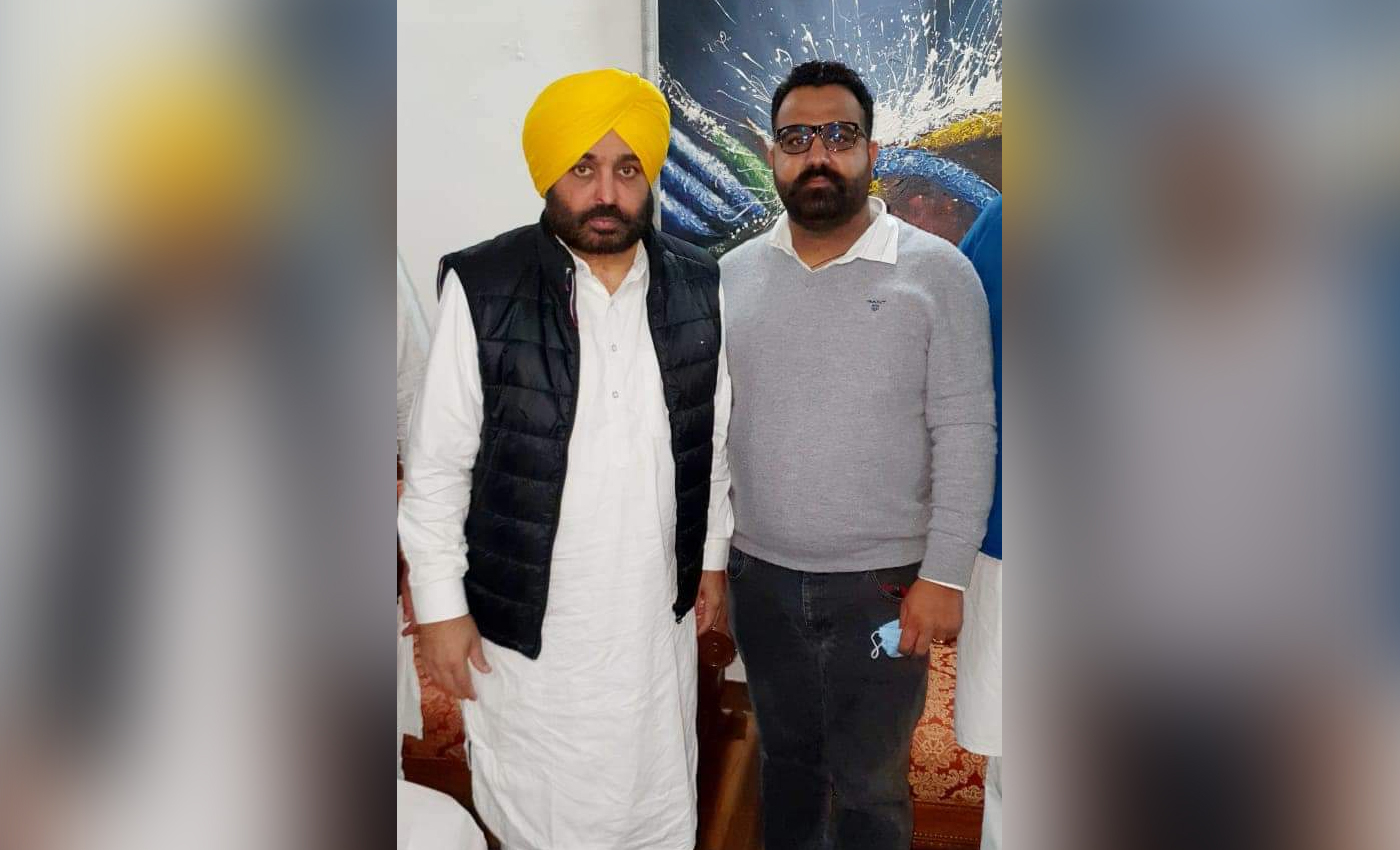 The man pictured in the widely shared image is not the one who is allegedly responsible for Moose Wala's murder. They just have the same name.
Context:
A screenshot of a Facebook post went viral on social media platforms following the death of Punjabi singer Shubhdeep Singh Sidhu, known by his stage name Sidhu Moose Wala. It claimed that the spectacled man standing next to Punjab CM Bhagwant Mann in the Facebook image is Canada-based singer Goldy Brar, who has claimed responsibility for Moose Wala's death. The post appears to be made by the username "Goldy Brar" with the caption "Congratulations cm saab" on March 10, 2022. However, the man in the viral image is not the aforementioned Canada-based singer.
In fact:
Sidhu Moose Wala - a singer and Congress leader, was shot dead on May 29, 2022, in the Mansa district of Punjab. The Hindustan Times quoted Punjab's Director General of Police VK Viresh Kumar Bhawra, who said, "Sidhu Moose Wala's murder is a result of inter-gang rivalry." He added that "Lawrence Bishnoi Group and Canada-based singer Goldy Brar are involved in the killing."
We found the Facebook post in question on the account named "Goldy Brar," just as the viral claim described it, suggesting it has not been edited. Going through the Facebook account's timeline, it became clear that the man in the viral image with the Punjab CM is also named Goldy Brar.
On May 29, he posted a video on his official Facebook page clarifying that his March 10 post was being incorrectly circulated in the context of Moose Wala's murder case. Talking in Punjabi, he states, "I am Goldy Brar, a resident of Jandwala village, Fazilka district in Punjab. Amid today's tragic incident of Mosse Wala's murder, my image with CM is [being] circulated on social media. I will take legal action against those who are sharing the image."
On May 31, India Today published an article about the Canada-based singer in relation to the murder. His pictures are also included in the article and it is apparent that he does not resemble the man in the viral post.
The verdict:
Thus, it is clear that the Goldy Brar photographed with Punjab's CM is not the Canada-based singer who has claimed responsibility for the murder of Moose Wala. Hence we mark this claim as false.
Reference links
Facebook
Hindustan Times
Facebook
India Today