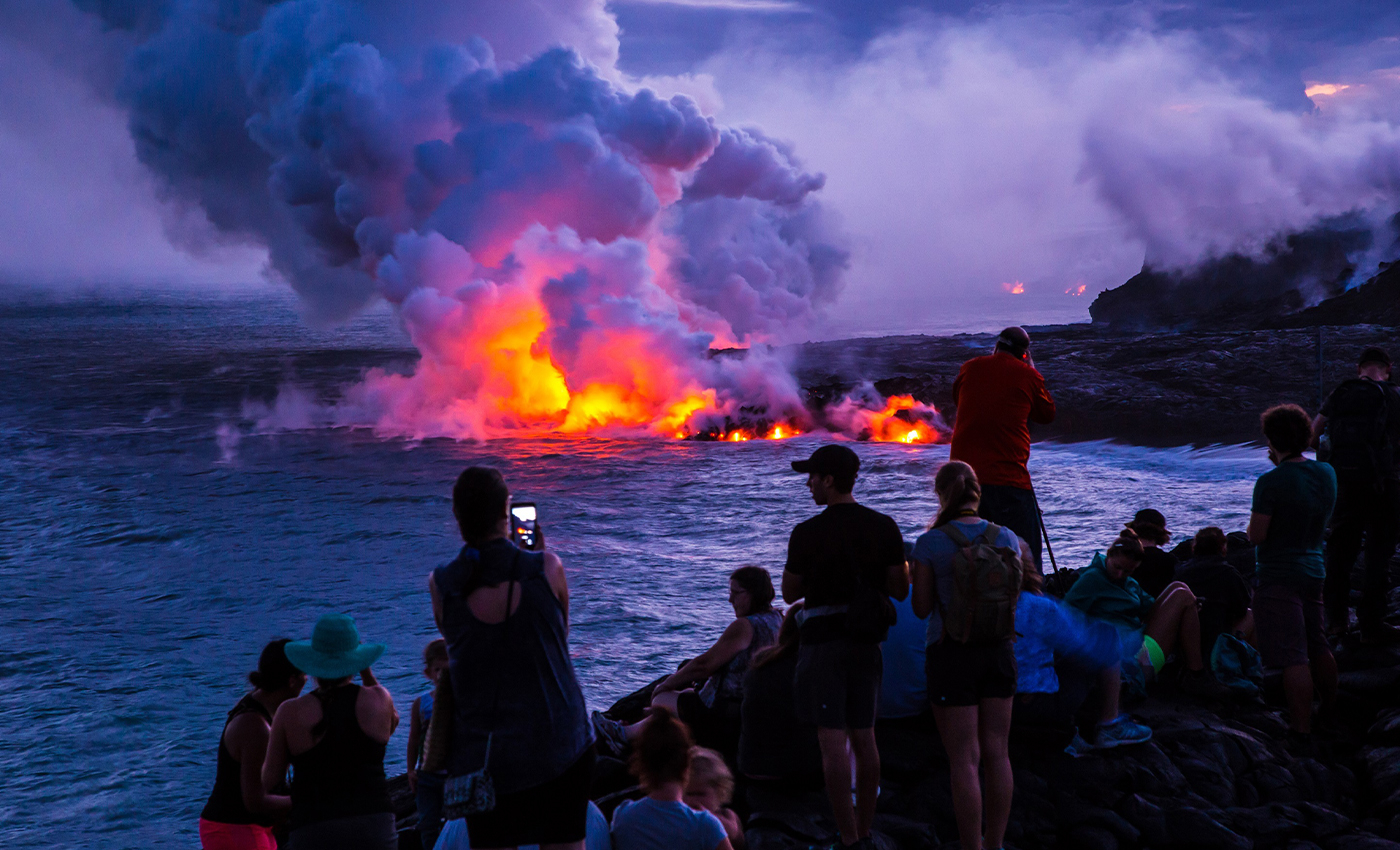 The volcanic explosion in Hunga Tonga-Hunga Ha'apai caused tsunami waves in the area. Reports of a missile strike causing the events are baseless.
A massive volcanic explosion resulted in high tsunami waves in the Oceania island nation of Tonga on January 15, 2022. A video on a YouTube channel named 'World News Report Today' claimed that the explosion was actually caused by a hypersonic missile strike and not a volcano. The video was viewed over 15,000 times. The person speaking in the background claimed to have used satellite visuals of what he believes was a hypersonic missile hitting the area seconds before the explosion. There are no indications of a missile strike in the area. All the evidence from satellite feeds and other analysis of the incident has confirmed a volcanic explosion.
The U.S. National Environmental Satellite Data and Informative service (NESDIS) reported of a previous volcanic eruption at the Hunga Tonga-Hunga Ha'apai on December 21, 2021. On January 15, 2022, the volcanic explosion was reportedly seven times more massive than the one in December 2021.
A first official update on the volcanic explosion was provided by the Government of Tonga on January 18, 2022, stating that the massive volcanic eruption released a huge mushroom plume reaching the stratosphere and covering most of the Tonga Islands, resulting in Tsunami waves as high as 15 meters. It further noted that communication was disrupted after the volcanic explosion damaged the submarine cable.
NASA's Earth Observatory noted that the volcano in Tonga began erupting in December 2021, and it exploded on January 15, 2022. The report quoted Garvin, chief scientist at NASA's Goddard Space Flight Center, stating that according to preliminary estimates, the energy released during the volcanic explosion was somewhere between four and 18 megatons. Garvin and his colleagues have been studying the landmass since 2015, following some geographical changes that resulted in joining two existing islands.
Tons of volcanic ash was recovered from Tonga, and a team of experts from New Zealand is reportedly studying the samples. None of the satellite feeds or ground analysis indicate any signs of a missile strike and all reports claiming the same are baseless. All studies into the Tonga explosion resulting in high tsunami waves are consistent with a massive volcanic eruption leaving behind a massive pile of volcanic ash.