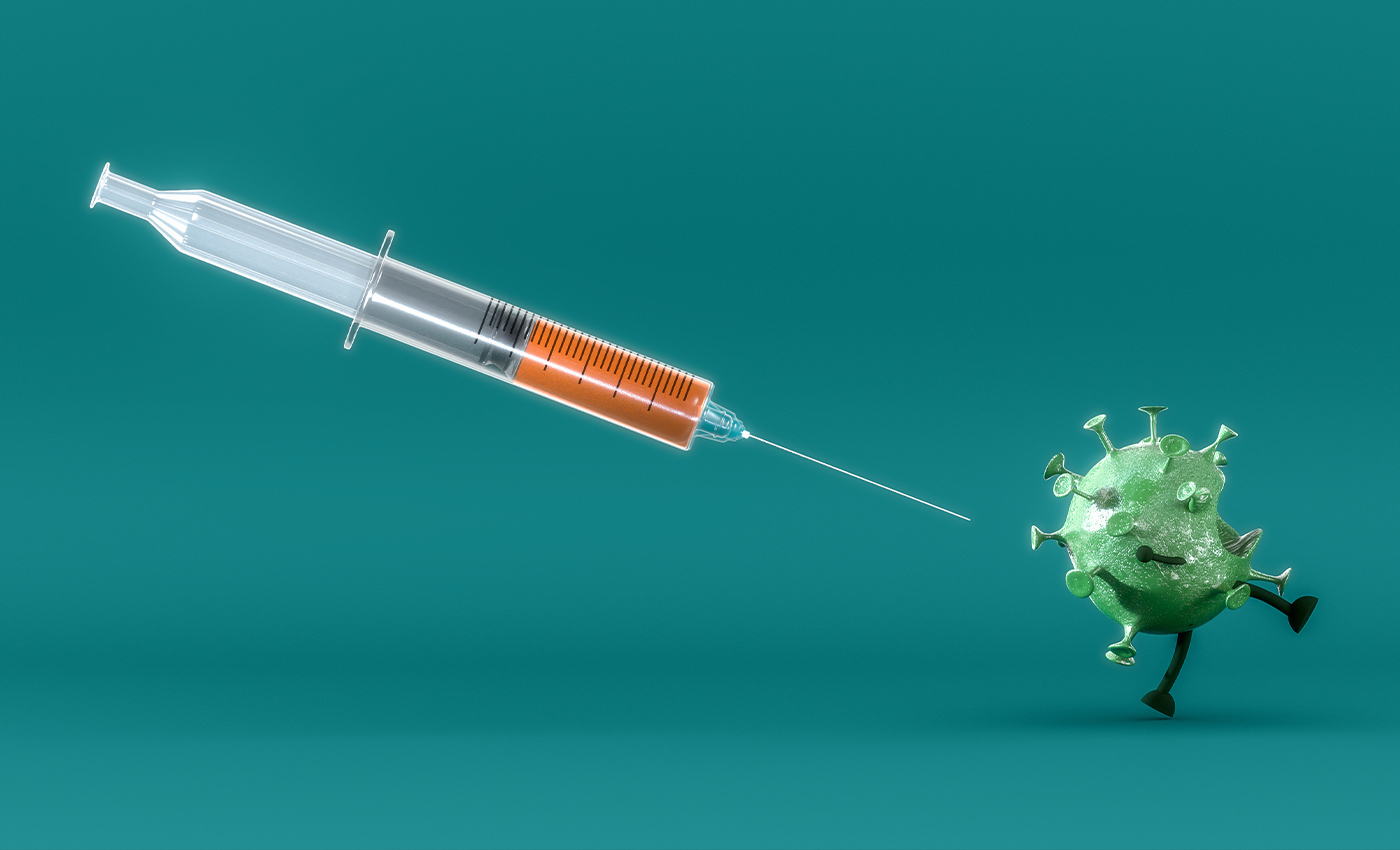 COVID-19 vaccines offer consistent protection against the virus. The CDC states that natural infection plus vaccine is better than infection alone.
Millions of people continue to get vaccinated against COVID-19 worldwide. However, there are widespread discussions around immunity from natural infection vs. COVID-19 vaccines.
Some say that natural immunity is always better than immunity afforded by vaccines. However, a recent study by the Centers for Disease Control and Prevention (CDC) found that COVID-19 mRNA vaccines are almost five times more effective at preventing hospitalization than natural infection.
The study included data between January and September 2021 from 187 hospitals across nine U.S. states. The participants who were 18 years and older were either fully vaccinated or had a previous COVID-19 infection. In addition, all participants received the vaccination or got infected atleast 3 to 6 months before hospital admission.
Around 200,000 patients were hospitalized for COVID-19 between January and September 2021. Researchers found that in hospitalized patients, the odds of COVID-19 were "higher among previously infected unvaccinated patients than among fully vaccinated patients."
The report concluded that "vaccine-induced immunity was more protective than infection-induced immunity" against COVID-19 in hospitalized patients who got COVID-19 or the vaccine 3 to 6 months before hospitalization.
While speaking to Medical News Today, Dr. William Schaffner, an Infectious Diseases professor at Vanderbilt University School of Medicine in Nashville, confirmed that "natural infection plus vaccination is better than natural infection alone."
The authors of the study acknowledged a need for further research.
Dr. Ellen Foxman, a professor at Yale School of Medicine told USA Today that since SARS-CoV-2 is a novel virus and therefore, " no one can claim to know" how long the protection from natural infection or immunity lasts. Scientists are working to answer this question.
However, at this time, it will be misleading to say that natural infection provides stronger immunity than vaccine-induced infection.
The COVID-19 pandemic has given rise to a lot of potentially dangerous misinformation. For reliable advice on COVID-19, including symptoms, prevention, and available treatment, please refer to the World Health Organization or your national healthcare authority.