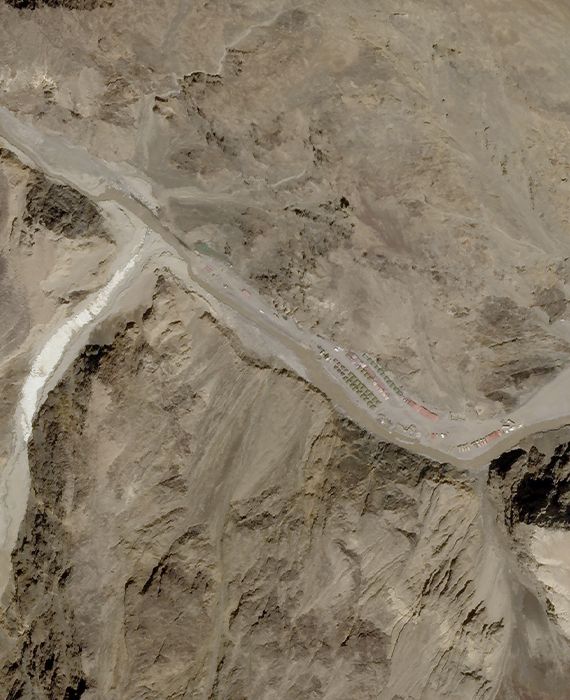 According to official data, 170 Chinese transgressions were witnessed across the LAC from January to April in 2020, including 130 in Ladakh.
India and China have had a long-standing border dispute, which stretches over 3,000 kilometers. On multiple occasions, both countries have signed agreements to respect each other's sovereignty and resolve the issue through bilateral talks. Both countries can send patrol parties up to a certain point and ensure that the agreements are not violated. However, according to official data, the first four months of this year witnessed 170 Chinese transgressions across the LAC, including 130 in Ladakh.
A Chinese transgression across the border is recorded once the Indian border force in an area, either the Army or ITBP, is reasonably sure that Chinese soldiers crossed over to the Indian side of the LAC.
Tensions escalated on June 15 when the Indian army patrol party was ambushed by Chinese soldiers at patrol point 14 of the Galwan valley on LAC, resulting in the deaths of 20 Indian soldiers and several Chinese soldiers. Since then, both countries are in a high state of alert and have reinforced their military presence in strengthened numbers while also ensuring the deployment of heavy machinery and weapon systems.
Justifying the actions of their military, the Chinese government is now unilaterally claiming full sovereignty of the Galwan valley, where both countries had previously agreed upon to respect the agreements and allow border patrolling.
The claims made by the Chinese side have been condemned and dismissed by the Indian government as Prime Minister Narendra Modi issued a statement claiming that India would respond with force on any attempts by foreign powers to threaten the sovereignty of Indian land. This response by the Indian government came after several attempts of transgression by the People's Liberation Army into Indian territory.