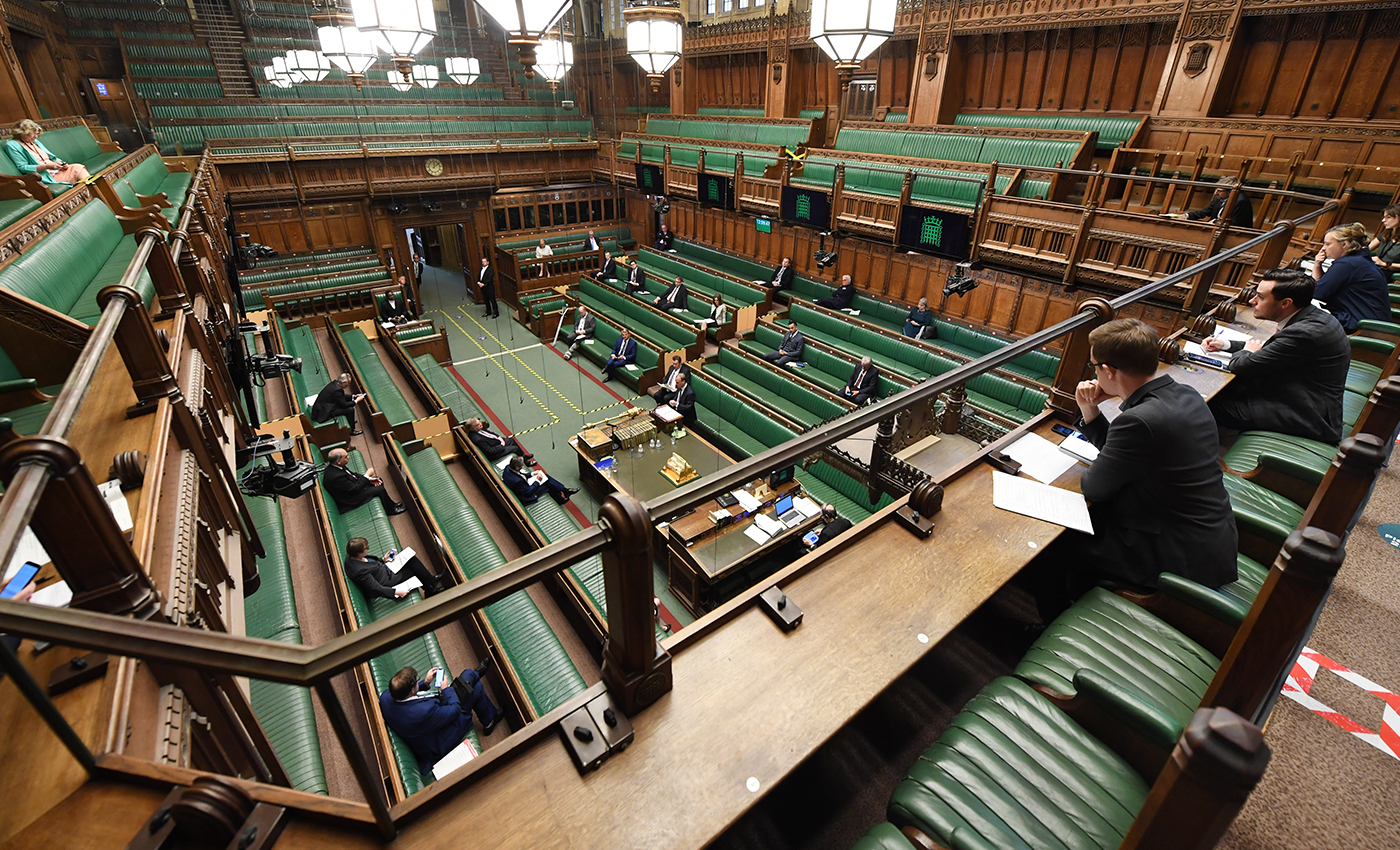 Andrew Bridgen's suspension from Parliament resulted from rule breaches concerning lobbying and interests.
Context
Andrew Bridgen has served as an MP for North West Leicestershire in U.K. Parliament since 2010. This week, Bridgen was suspended from Parliament for five days and stripped of the Conservative Party whip in separate incidents.
In recent months, the Conservative politician has been increasingly vocal in opposition to the COVID-19 vaccination efforts. During this time, Bridgen has made several unfounded claims online, including falsely stating that a study proves vaccines cause more harm than benefit in younger age groups.
Bridgen's comments regarding COVID-19 have elicited backlash from fellow members of the Conservative Party. This appears to have caused a certain amount of confusion about his suspension from Parliament. Posts across social media indicate that there is a belief that Bridgen's suspension was related to his remarks on COVID-19, with some going as far as to claim the MP is being "silenced."
In Fact
Andrew Bridgen's suspension is unrelated to his position or remarks concerning COVID-19; rather, it is the result of breaching parliamentary rules concerning lobbying and declaration of interests. Crucially, the actions that resulted in Bridgen's suspension occurred months prior to much of his inflammatory comments concerning vaccines.
In November 2022, the Commons Standard Committee concluded that Bridgen's association with the forestry company Mere Plantations resulted in his having breached parliamentary rules. According to The Guardian, Bridgen, who received a donation, a trip to Ghana, and an offer of an advisory contract from Mere Plantations, was found to have approached government officials and ministers on its behalf. According to the Telegraph, he did not disclose his relationship with Mere Plantations when engaged in this advocacy. Ultimately, the Committee recommended Bridgen be suspended from Parliament for five days. Two of these days are due to breaching lobbying and declaration of interests rules, while the other three are because the Committee found Bridgen to have had unacceptable conduct towards Parliamentary Commissioner for Standards Kathryn Stone.
Parliamentary records show that Bridgen's attempt to appeal the Commons Standard Committee's recommendation was denied by the Independent Expert Panel on December 20. This cleared the way for a parliamentary motion to be introduced, sanctioning his suspension, which was approved on January 9.
While Bridgen's suspension from Parliament was not due to his comments on COVID-19 vaccines, the Conservative Party's decision to remove the whip was. According to Sky News, on January 11, Bridgen posted a chart concerning vaccines on Twitter, commenting, "as one consultant cardiologist said to me, this is the biggest crime against humanity since the Holocaust." Numerous Conservatives swiftly condemned these remarks, including Prime Minister Rishi Sunak, who told parliament he "completely condemns those types of comments in the strongest possible terms."
The Conservative Chief Whip, charged with maintaining discipline within the parliamentary Conservative Party, stated that Bridgen's comments "crossed a line" and confirmed that Bridgen would have to sit as an independent MP while investigating his conduct. Crucially, this occurred after decisions were made about his suspension from Parliament. Being suspended from Parliament and having the party whip removed are separate disciplinary methods.
The Verdict
Andrew Bridgen was not suspended from Parliament for his position on COVID-19 vaccines. This suspension was the result of rule breaches concerning lobbying and interests. The Conservative Party later decided to remove the party whip after he compared the vaccine rollout to the Holocaust. These decisions were taken separately and through different processes. This claim has therefore been marked as false.
The COVID-19 pandemic has given rise to a lot of potentially dangerous misinformation. For reliable advice on COVID-19, including symptoms, prevention, and available treatment, please refer to the World Health Organization or your national healthcare authority.