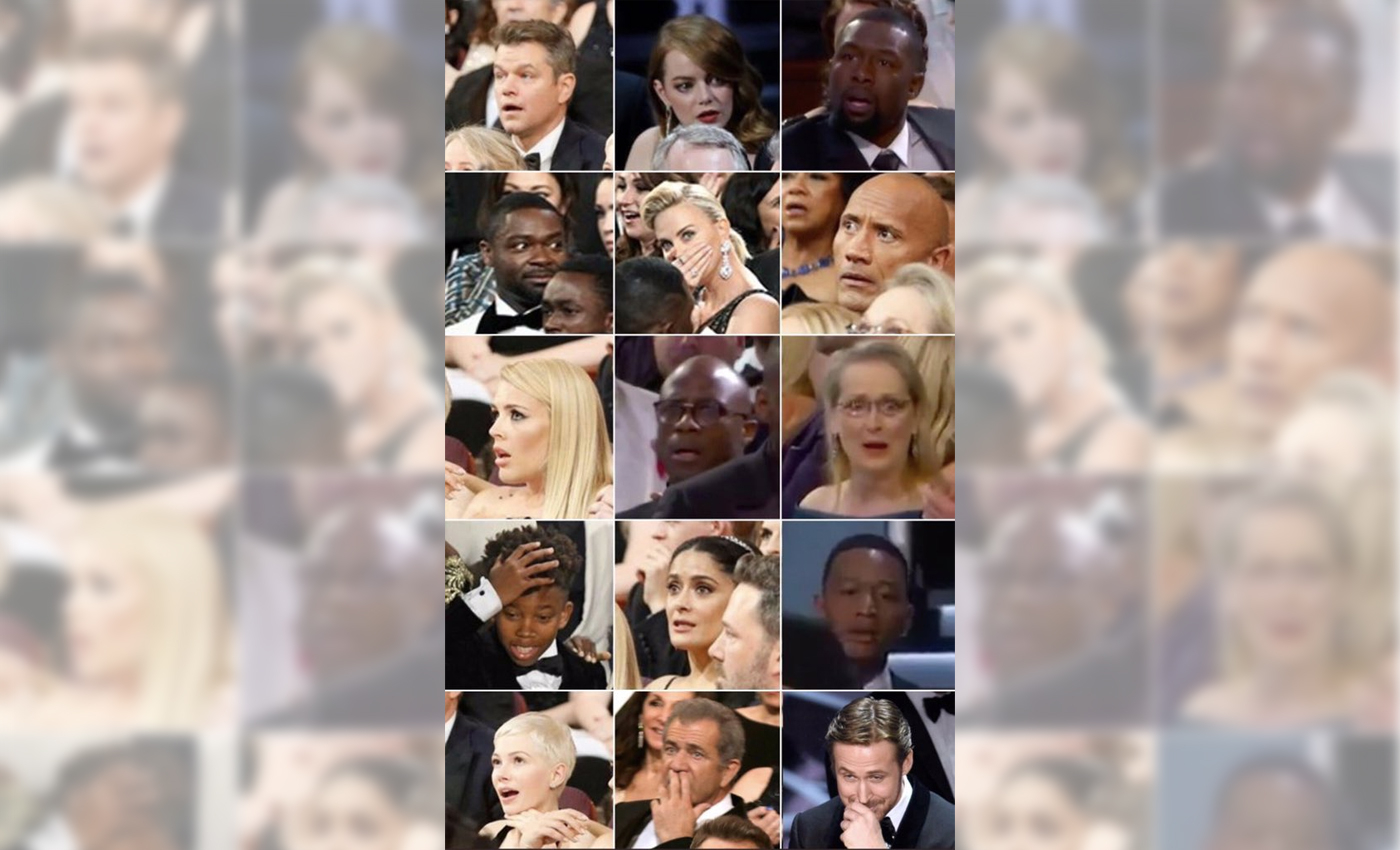 A collage of images from the 2017 Oscars is misattributed as the audience's reaction to Will Smith slapping Chris Rock at the 2022 ceremony.
After the 2022 Oscars, many social media users started sharing a collage of Hollywood celebrities' stunned faces claiming that it depicted the celebrities' reaction to Will Smith slapping Chris Rock on stage during the 2022 Academy Awards ceremony. However, it is false. The images in the collage are from the 2017 ceremony footage.
Through a reverse image search, we found a wide angle shot showing all the faces from the collage, with some in exact poses, published by The Hollywood Reporter on February 26, 2018. The article reported that the still photo of the stunned audience was taken during the 89th Oscars, held on February 26, 2017. 'La La Land' was announced as the winner in the Best Picture category before the announcement was declared invalid. 'Moonlight' was subsequently declared the real winner. During this mix-up, the reactions of the audience were captured.
Other images of actors Dwayne Johnson, Salma Hayek, Matt Damon, Busy Philipps, and Michelle Williams can be found in a slideshow of the 2018 Oscars photos, published by the Los Angeles Times. Those images are also an exact match to some of the images in the collage. The New York Times also tweeted a similar image on February 27, 2017, which includes images of actors Charlize Theron and David Oyelowo which are identical to the ones in the collage.
The Indian Express also published an image of Ryan Gosling and Emma Stone reacting to the error. CNN published a photo of child artist Jaden Piner's reaction to the same moment. This can also be seen in the collage.