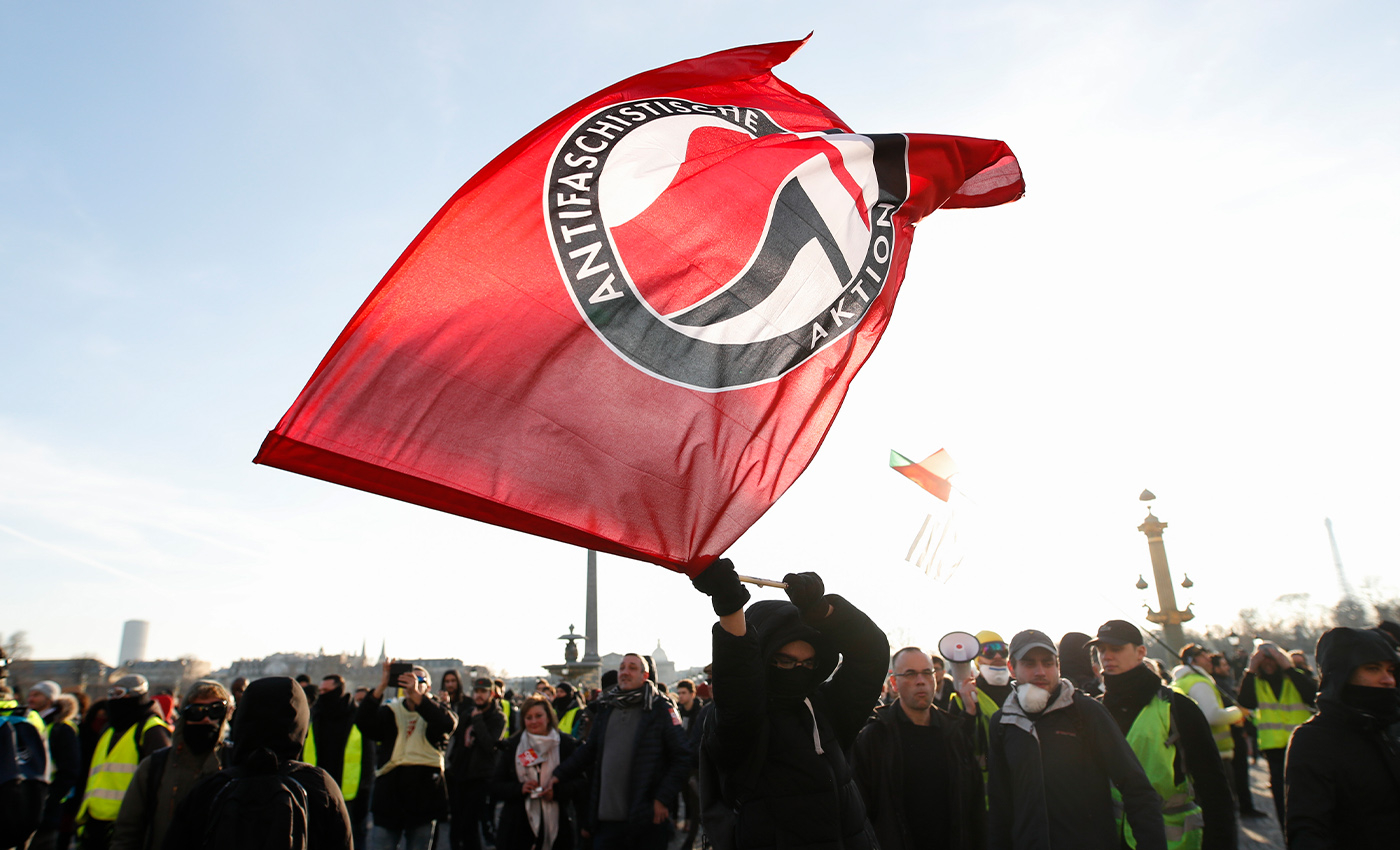 AntiFa is a political movement that opposes fascism. There is no evidence that AntiFa is connected to the Democratic Party.
AntiFa is an anti-fascist and anti-racist political movement in the United States. The movement gained more visibility in 2017. Republicans often associate AntiFa as a highly organized group of terrorists worthy of being on the national watch list, but it's important to note is not an organization. AntiFa has no official national leadership, though followers have organized themselves into small, local cells that sometimes coordinate with other movements, such as Black Lives Matter. According to an AntiFa website, its main focus is to prevent fascist organizations.
The vast majority of AntiFa militants are radical anti-capitalists who oppose the Democratic Party. However, rumors have surfaced in the recent past connecting AntiFa to President Joe Biden and/or the Democratic party. In August 2020, and many times after, the URL of AntiFa, "antifa.com" redirected to Joe Biden's official website, "joebiden.com", and to "whitehouse.com", a day after Biden had declared President.
AntiFa's site and can be redirected to any other website and redirection does not mean it's connected or affiliated. This does not mean that AntiFa is connected to Democrats or to Biden. There is no evidence to support this connection.