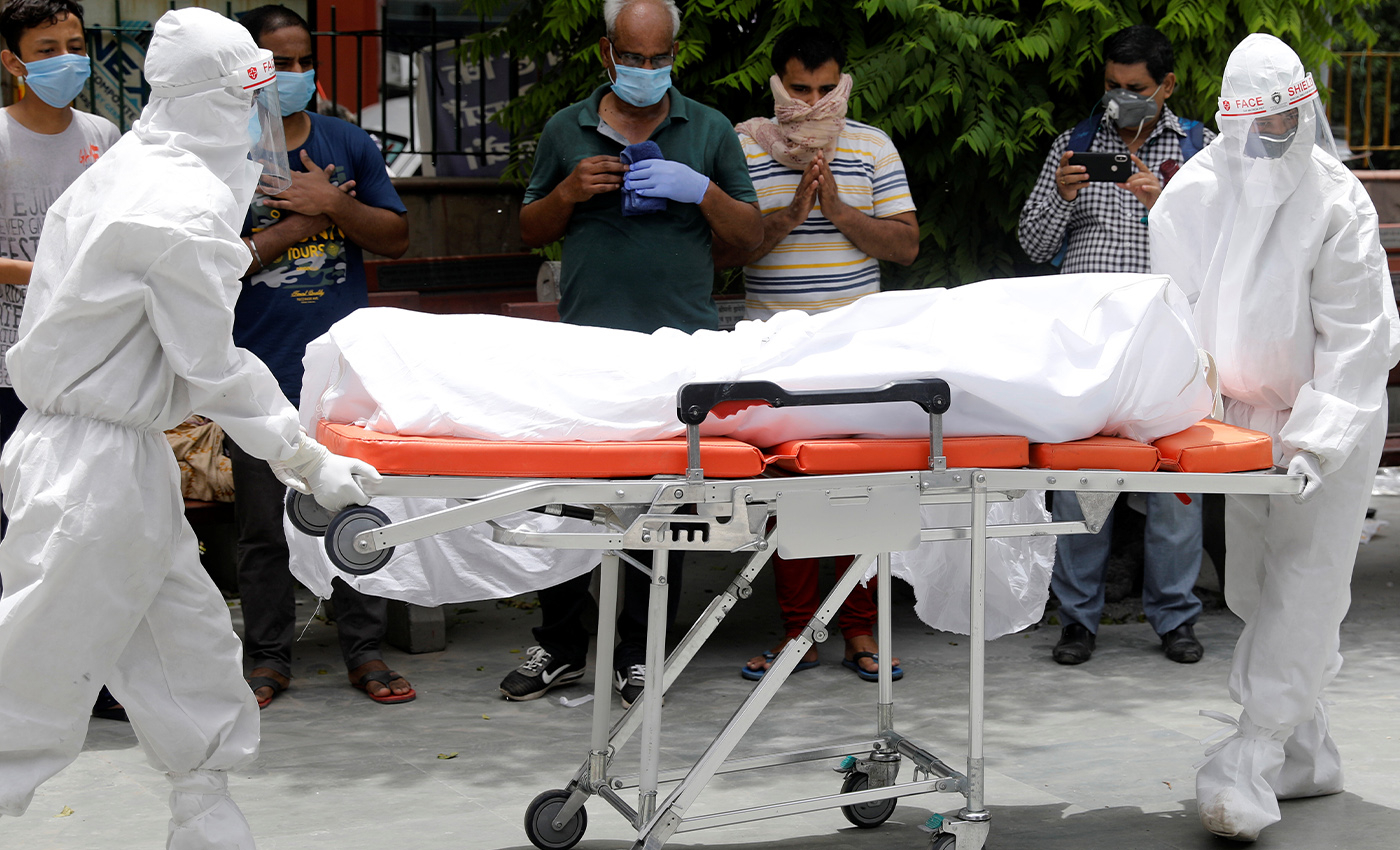 The viral photo of a man taking a cycle rickshaw with a dead body is from 2017, and it is incorrectly attributed to India's current COVID-19 crises.
The pandemic's second wave has affected India's healthcare system. With 4,12,262 new cases reported on May 6, 2021, many of those who have been seriously affected cannot obtain ICU beds, oxygen tanks, or even ambulances. Amid such a crisis, Avinash Das, a filmmaker, posted a photo of a man riding a cycle rickshaw with a dead body on social media. Recently the same picture was posted several times on Twitter and Facebook and was viral. The image was falsely linked to the current COVID-19 crisis.
Alt News fact checked the picture and found a September 1, 2017, Patrika post. In Uttar Pradesh's Gurdaha village, a newlywed woman had died by suicide, as per the post. The body was taken to the district hospital and kept sealed after the death was confirmed to the police. The family had to wait for an ambulance for several hours the next day to move the body for a postmortem examination. After the ambulance failed to arrive, the family transported the body in a rickshaw.
A relative's video statement was also attached to Patrika's article. The relative speaking in the video is the yellow shirt man who appears in the viral photograph. The man says that he used a rickshaw to move the body from the district hospital to the postmortem facility.
Therefore, a photograph from 2017 of a man riding a cycle rickshaw with a body is incorrectly linked to India's current COVID-19 crisis.
Reference links
Alt News
Patrika News
YouTube