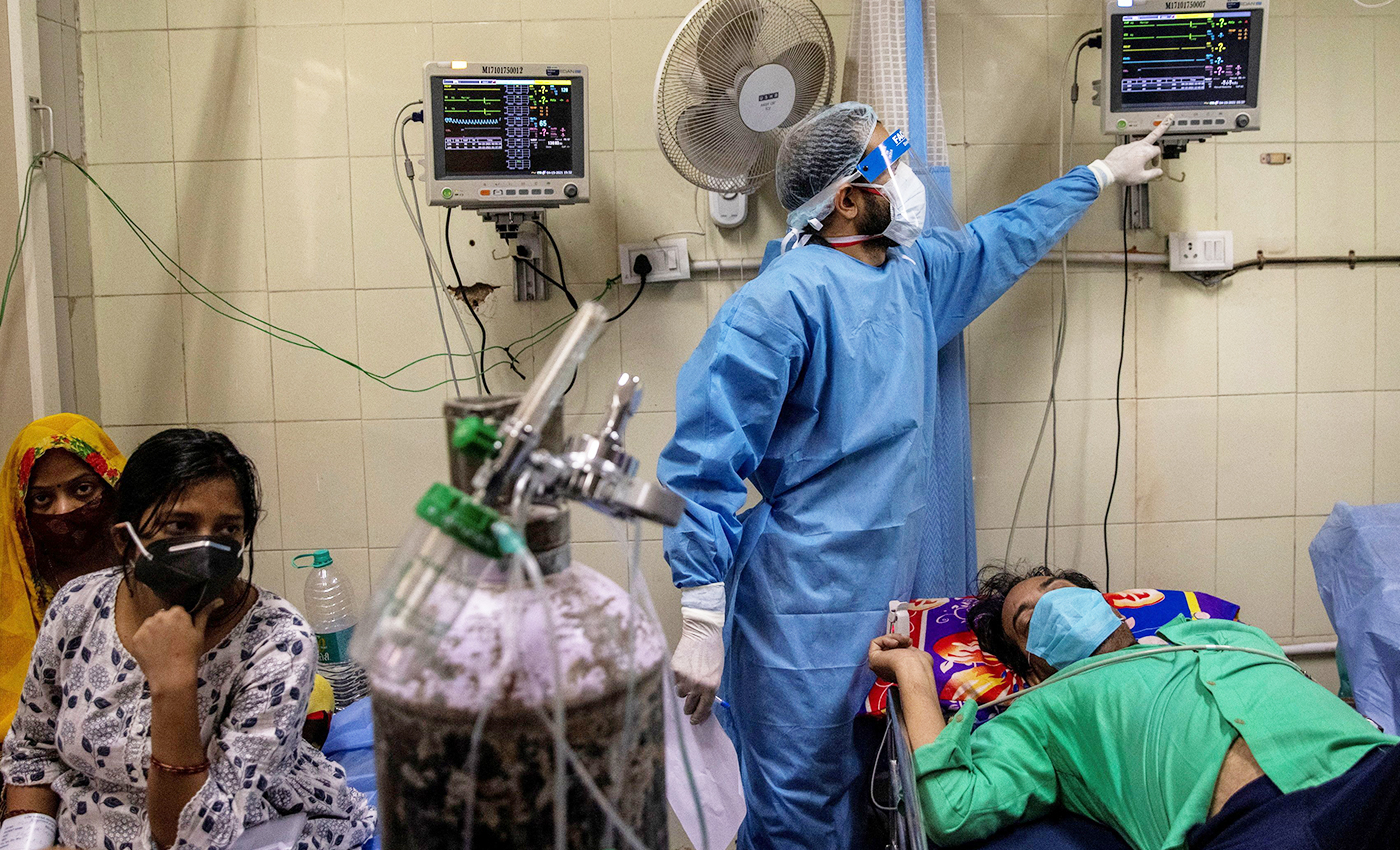 On May 17, India's daily registered COVID-19 cases reached 2,81,386, and since then, less than three lakh cases were recorded for ten days in a row.
A massive second coronavirus outbreak has hit India in 2021. India has recorded around 4 lakh cases in early May 2021. Many states have introduced lockdowns and strict measures to contain the spread of COVID-19.
The Ministry of Health and Family Welfare released a statement on the decline of "Daily new COVID-19 cases" on May 17, 2021. According to the report, after 26 days, on May 17, India recorded less than three lakh daily cases that accounted to 2,81,386 cases registered in 24 hours. India witnessed a decline in the weekly positivity rate that stood at 18.17 percent on May 17.
The Press Trust of India reported that the confirmed cases totaled up to 2,49,65,463, with the number of active cases being 35,16,997 (14.09 percent), recovered cases being 2,11,74,076 (84.81 percent), and with 2,74,390 (1.10 percent) deaths on May 17.
As on May 18, until 8 am IST, India recorded 2,63,533 daily cases totaling upto 2,52,28,996 confirmed cases, with 2,15,96,512 (85.60 percent) recovered cases, 33,53,765 (13.29 percent) active cases and 2,74,390 (1.10 percent) deaths.
For eight days in a row, India had less than 3 lakh daily new cases until May 24. Between daily new cases and daily recovered cases on May 24, there was an 80,229 case disparity. In the 24 hours leading up to May 25, 1,96,427 new cases were registered. This level of less than two lakh cases was last seen roughly 40 days ago on April 14, with 1,84,372 cases.
In India, states are under lockdown in accordance to the situation prevailing in the states. The national guidelines have taken stricter steps to control the cases.