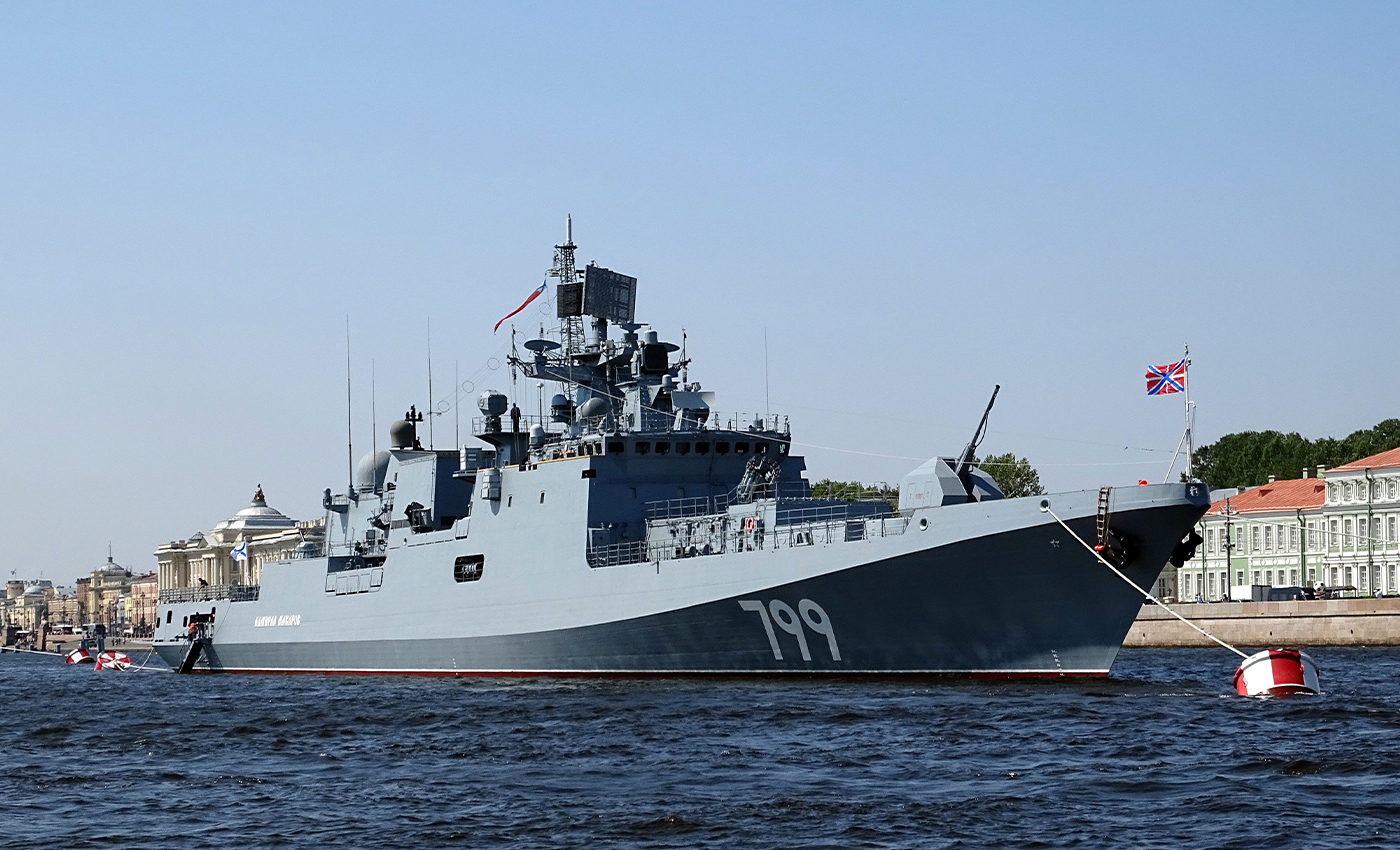 At present, there is a lack of verifiable evidence that Russia's Admiral Makarov warship has been hit by a Ukrainian missile.
A recent tweet claimed that the Russian Navy ship Admiral Makarov - дмирал акарoв was attacked and sunk by a Neptune missile from the Ukrainian army. However, the claim is unverifiable.
Oleksiy Goncharenko, a member of the Ukrainian Parliament, uploaded a video on his YouTube account stating that a Ukrainian missile hit Admiral Makarov. The warship was allegedly hit near Snake Island by Neptune anti-ship missiles, according to Ukrainian news site Dumskaya.
On April 15, 2022, Reuters reported that the Russian defense ministry said that the Admiral Moskva, Russia's flagship, was severely damaged and crew evacuated after the detonation of ammunition on board the vessel.
The Russian government has denied having any knowledge of a suspected Ukrainian attack on a Russian cruiser in the Black Sea. Although one blurred video appeared online depicting a cruiser in flames, there was no direct verification of the rumors.
Newsweek reported on May 6, 2022, that the Kremlin denied having any information about a purported Ukrainian strike on a Russian cruiser in the Black Sea. Furthermore, the report added that Ukraine's defense ministry said that another ship had been destroyed in its daily report. However, it didn't specify whether it was referring to Admiral Makarov. Dmitry Peskov, a Kremlin spokesman also denied any knowledge of the alleged strike.
On May 6, 2022, Forbes reported that there was no direct evidence to support the rumors, mentioning the hazy video that appeared to show a cruiser in flames. It also stated that the video had not been verified by any official sources and could be fake.
Additionally, on May 8, 2022, OSINTdefender, an Open Source Intelligence Monitor team, tweeted that new rumors and claims have arisen around Admiral Makarov. However, there is still no definitive evidence to corroborate Ukraine's claim.
We have marked this claim as unverifiable due to a lack of evidence to corroborate claims of the Russian warship being hit by a missile from Ukraine.
Reference links
Newsweek
Forbes
Twitter
Reuters