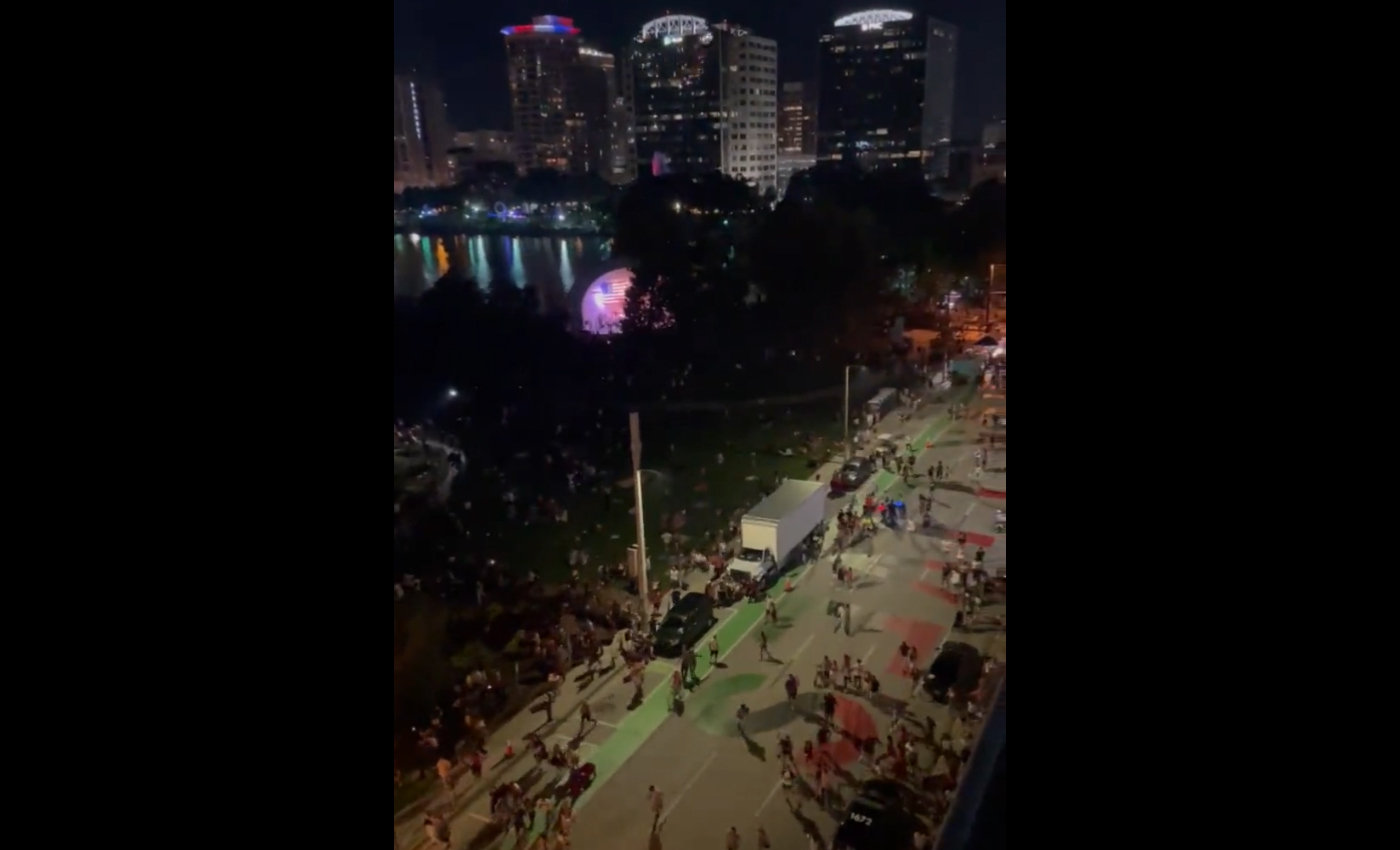 Orlando police refuted rumors of a shooting at Lake Eola, Orlando. Crowds mistook the noise from fireworks as gunfire.
Context:
Americans have witnessed multiple mass shootings in recent months, including the Uvalde school shooting in Texas, in May 2022, and the July 4 parade shooting in Highland Park, Chicago. False and misleading posts relating to shootings have surfaced on social media. One such post features a video with the caption, "shooting at Lake Eola Orlando. I hope everybody is ok". The footage had 26.8K views. The video shows people running in fear as loud bangs can be heard in the background. However, the claim is false.
In fact:
On July 5, 2022, Orlando Police Department clarified that there was no evidence of a shooting at Lake Eola during the 45th annual fireworks celebration on July 4, 2022. Louds bangs from fireworks caused confusion among people gathered at the event.
Connor Hansen, a Ground Reporter of Fox 35 Orlando, states that his group was standing at Rosa where people were waiting for a live firework show. Suddenly, hundreds of people started stampeding down the street and taking cover at a nearby parking garage. Hansen said that the crowd panicked because of the bangs from the fireworks, but police officers controlled the situation.
According to Clickorlando.com, around 12 people were injured while running from the scare at the firework show. Chief Deputy Eric Smith said, "We believe this was fireworks that were going off in the crowd at the same time the main firework display was going on. This caused people to run. They believed there were gunshots. Of course, people started running with everything that's going on."
The verdict:
A video showing people running in fear at Lake Eola Park's fireworks display in Orlando was inaccurately shared as a shooting. The crowd believed the loud bangs from fireworks to be an active shooter, but police denied the claims. Hence we mark this claim as false.
Reference links
Twitter
Twitter
YouTube
WKMG