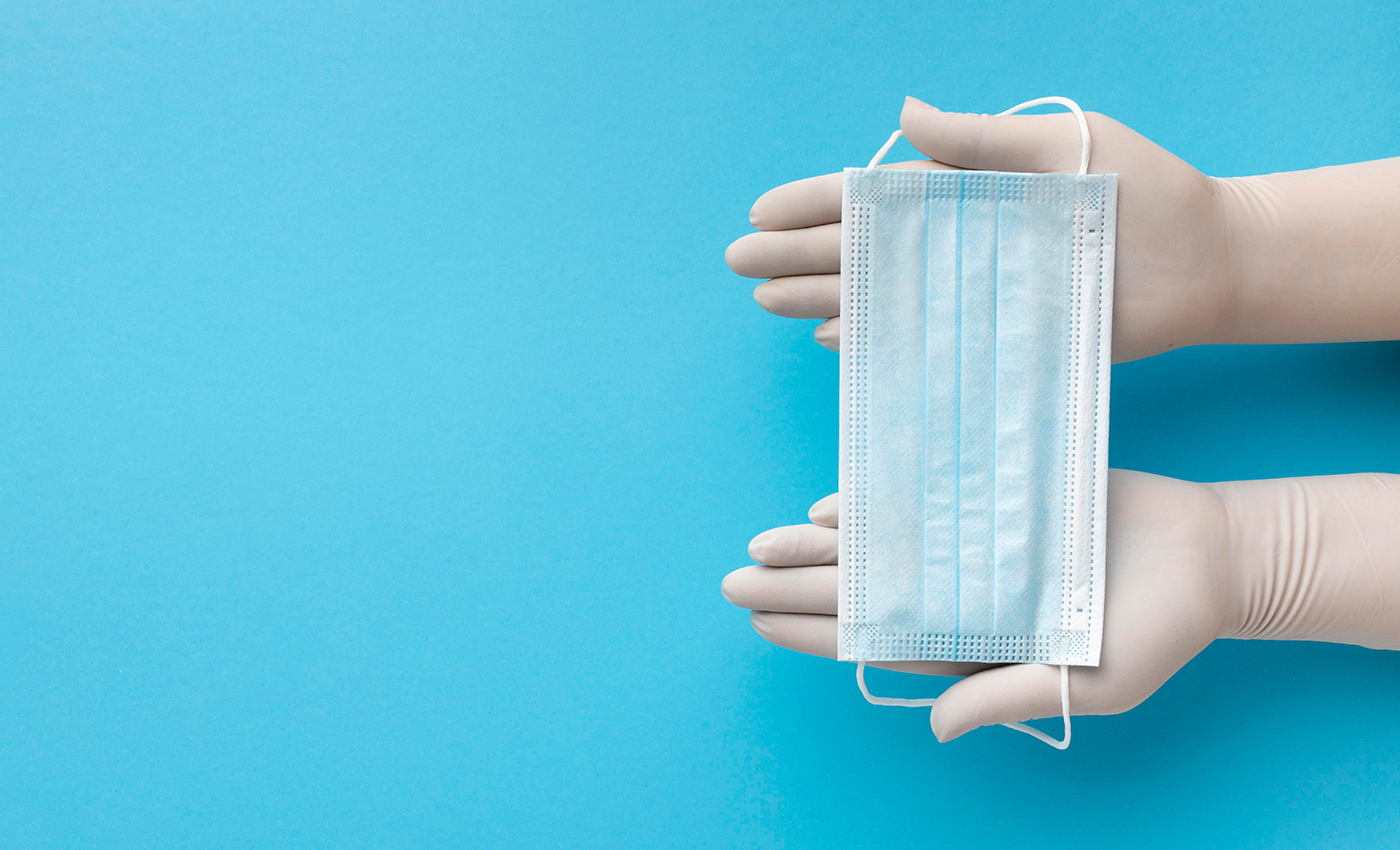 There is no evidence that wearing face masks causes decreased oxygen levels leading to cancer.
In a video on the website the Daily Expose, conspiracy theorist Vernon Coleman claims, "We know without a shadow of a doubt that face masks cause cancer." The claim is one of many false assertions on the website, which frequently publishes misinformation and promotes COVID-19 denial.
Coleman states that masks lead to oxygen deficiency and can put someone at a far greater risk of cancer as a result. A fact check by Reuters from October 2020 marked this as untrue. Reuters contacted researchers as the Meedan Digital Health Lab who explained that oxygen and carbon dioxide molecules are very small in size. As such, masks do not lead to a decrease in oxygen levels or a rise in carbon dioxide levels. Reuters also noted that healthcare professionals wear masks for long periods of time for years, and there are no reports of high rates of cancer among this group.
There is no one cause of cancer. It is the result of genetic mutations which can either be inherited or prompted by a number of different factors, including smoking, radiation, or carcinogens, according to the Mayo Clinic. However, these are only risk factors, and often, there is no way of detecting how a person may have developed cancer.
We do know that wearing well-fitting face masks is highly effective in reducing the transmission of COVID-19. A recent study compared states in the U.S. with compulsory mask laws to those without, and found that states which adopted mandatory mask policies early in the pandemic had a much lower number of new cases than those which did not. Researchers for a separate U.S. study found that fabric masks "blocked between 62.6% and 87.1% of fine particles, whereas surgical masks protected against an average of 78.2% of fine particles. N95 masks blocked 99.6% of fine particles."
Coleman has espoused a number of dangerous conspiracy theories, including accusing doctors and nurses administering COVID-19 vaccines of war crimes, and stating that AIDS was a hoax. The Daily Expose refers to Coleman's title as "Dr.", but he is not a licensed general practitioner, having had his registration revoked.
It is completely false to state that masks can cause cancer. All evidence so far suggests that wearing masks are effective in protecting individuals from COVID-19.
The COVID-19 pandemic has given rise to a lot of potentially dangerous misinformation. For reliable advice on COVID-19, including symptoms, prevention, and available treatment, please refer to the World Health Organization or your national healthcare authority.