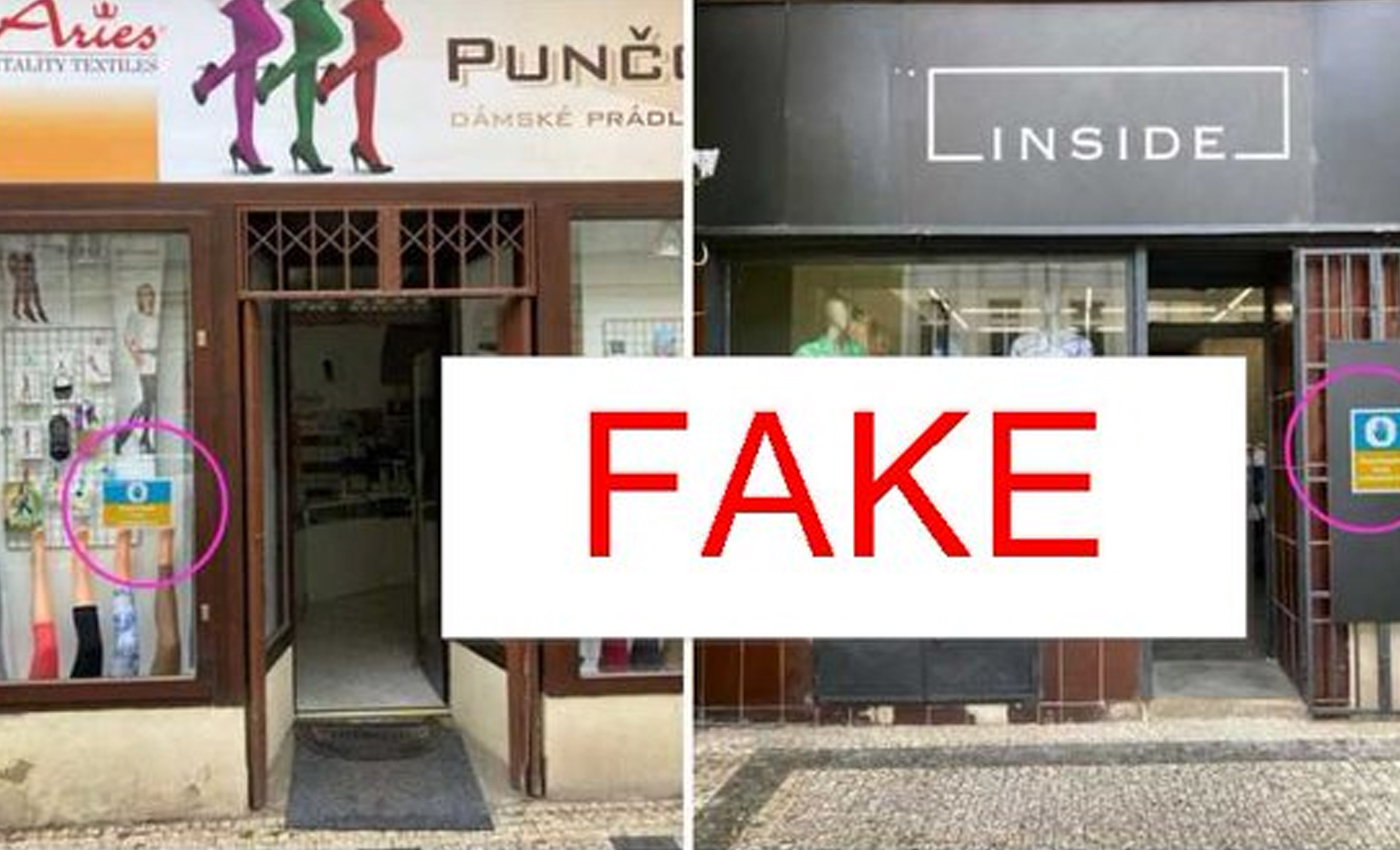 The images being circulated on social media are digitally altered.
Context:
Images of two shops in Prague have been circulating on social media. The pictures show a sticker with a Ukrainian flag pasted on the shop windows, stating that "Ukrainians are not allowed to enter because of increased cases of theft and violence." The claims come amid the ongoing conflict between Russia and Ukraine. However, both the shop owners have denied the allegations of having displayed any such sticker.
In fact:
On May 26, 2022, a photojournalist from a regional newspaper in the Czech Republic, 'Prazsky.denik', visited the store but didn't find the sticker on the shop window as claimed. Also, when asked, the store's salesman denied using any such sticker. Furthermore, Ms. Marcela, the owner at Karlín, and Lenka Vrzalova, the owner of Inside Fashion store, denied the claims and said it was a photomontage, iDNES.cz reported. According to Aktuálně.cz news, the fake images were originally published on May 26, 2022, by Prague Morning, which subsequently deleted the article. On May 26, 2022, Prague Morning tweeted and apologized on Twitter for sharing an altered image.
The verdict:
Considering the images have been doctored and circulated with false narratives, it's clear that claims about Ukrainian refugees being banned from entering stores in Prague are baseless. Therefore, we mark the claim as false.