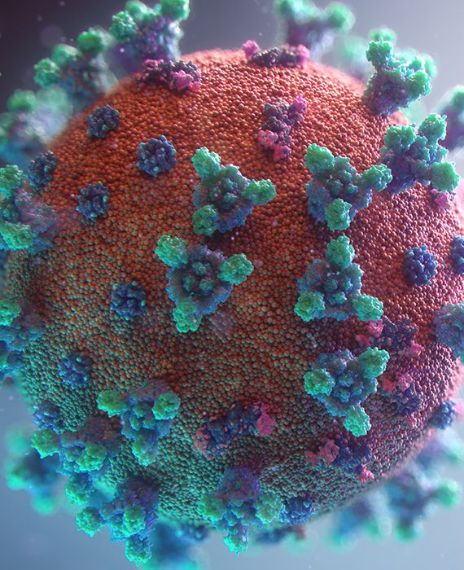 Some studies have shown remdesivir and favipiravir to be effective in treating COVID-19 patients. Trials are still underway.
Some studies have shown remdesivir and favipiravir to be effective in treating COVID-19 patients. Trials are still underway.In Japan, favipiravir had been approved in 2014 for treating influenza patients who had been unresponsive to conventional treatment methods. The drug had shown to be effective at targetting several strains of influenza. It has also been investigated in other countries to treat novel viruses, including Ebola and, most recently, COVID-19. In March, Zhang Xinmin, an official at China's science and technology ministry, said favipiravir, developed by a subsidiary of Fujifilm, had been subjected to clinical trials in Wuhan and Shenzhen involving 340 patients and the outcome had been encouraging.
The drug has been approved for the treatment of hospitalized COVID-19 patients in Russia after an open-label randomized clinical trial recruited 60 subjects on favipiravir. According to the government clinical trial registry, the trails are ongoing and are expected to continue until December 2020. The Italian government had also approved the drug in March 2020 for the treatment of COVID-19, while the Italian Pharmaceutical Agency issued an advisory stating evidence supporting the efficacy of the drug was scanty. India's Glenmark Pharmaceuticals has also started manufacturing favipiravir under the brand name FabiFlu for the treatment of mild to moderate cases of COVID-19. Glenmark's press release stated favipiravir had shown clinical improvement of up to 88 percent in mild to moderate COVID-19 cases.
However, Fujifilm's research on favipiravir as a potential treatment for COVID-19 may drag on until July. It is currently being tested in 18 clinical trials for COVID-19, and results from only two studies have shown a positive outcome but only in COVID cases with mild to moderate symptoms. Data from other trials are awaited, and the drug is also pending approval from the US FDA.
Remdesivir was developed by Gilead Sciences in 2009 to treat Hepatitis C and later Ebola virus cases but has been found to be ineffective. Preliminary data from an international multi-center, a placebo-controlled double-blind, randomized controlled trial carried out by the U.S. National Institutes of Health, showed the drug reducing the recovery time from 15 to 11 days in people hospitalized with COVID‑19. Despite the positive results, The New England Journal of Medicine said there is a need for more information from ongoing randomized trials to conclude whether the drug alone is sufficient for treatment. The European Medicines Agency is conducting a rolling review of remdesivir based on which it would be decided whether the drug should receive marketing authorization.
Hence it cannot be ascertained at this stage whether the drugs can be a game-changer.
The COVID-19 pandemic has given rise to a lot of potentially dangerous misinformation. For reliable advice on COVID-19, including symptoms, prevention, and available treatment, please refer to the World Health Organisation or your national healthcare authority.
Reference links
NCBI
The New Indian Express
the Guardian