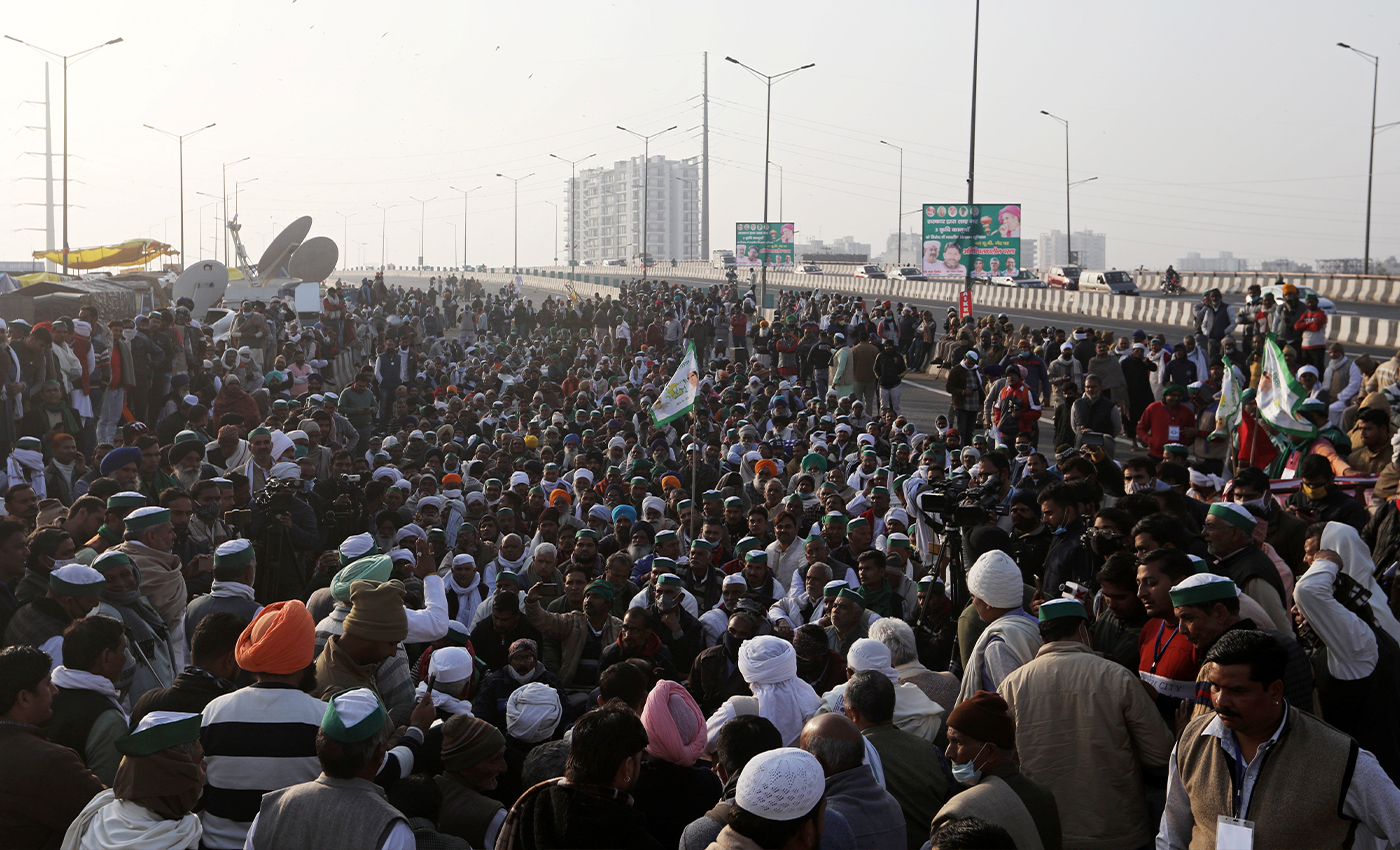 Canadian Prime Minister Justin Trudeau extending his support to the Indian farmers, said that Canada would always defend peaceful protest rights.
The 2020 Indian farm reforms refer to three agricultural bills passed by India's Parliament on Sept. 27, 2020. The Farmers' Produce Trade and Commerce, the Farmers Agreement of Price Assurance and Farm Services, and the Essential Commodities Act are the three farm bills that received the president's assent turning them into laws.
After the bill was introduced, farmers and unions began holding local protests against the three farm acts. Farmers have participated in a nationwide protest against the bills. They burnt copies of the bills and demanded the government withdraw the farm laws, which they said doesn't help them, and they claimed it to be anti-farmers. Farmers added that there is no guarantee of getting a reasonable price for their produce.
On Dec. 1, 2020, Canadian Prime Minister Trudeau commented on the farmers' issues in India. He supported the farmers' protest saying that Canada would always defend peaceful protest rights. He pointed out the significance of dialogue and confirmed that Canada was in talks with Indian authorities over the farmers' issue.
On Dec.5, 2020, Jagmeet Singh, Canada's New Democratic Party (NDP) leader, released a video to express his solidarity towards the Indian farmers protesting against the three farm laws. He said that the peaceful protestors were met with violence and brutality by the Indian government.
On Feb. 3, 2021, V Muraleedharan, Minister of State for External Affairs, said that no foreign government had given support to the agitation of Indian farmers against three bills passed by the Indian Parliament. He added that protests by a few motivated Person of Indian Origin (PIO) on the Indian farm bills' issues were reported in Canada, the UK, the U.S., and some European countries.
Referring to Trudeau's comments, Muraleedharan said that the government had brought up the matter with the Canadian authorities and conveyed that such comments regarding India's internal affairs were unacceptable and would damage India-Canada bilateral relations.
On the same day, the Indian Ministry of External Affairs (MEA) also released a statement regarding comments by international figures Rihanna and Greta Thunberg on farmers' protests. The MEA said that it was unfortunate to witness vested interest groups attempting to enforce their agenda on the protests. It added that the Indian Parliament passed reformist agricultural legislation after a full debate and discussion.
Reference links
Press Information Bureau
Hindustan Times
NDTV