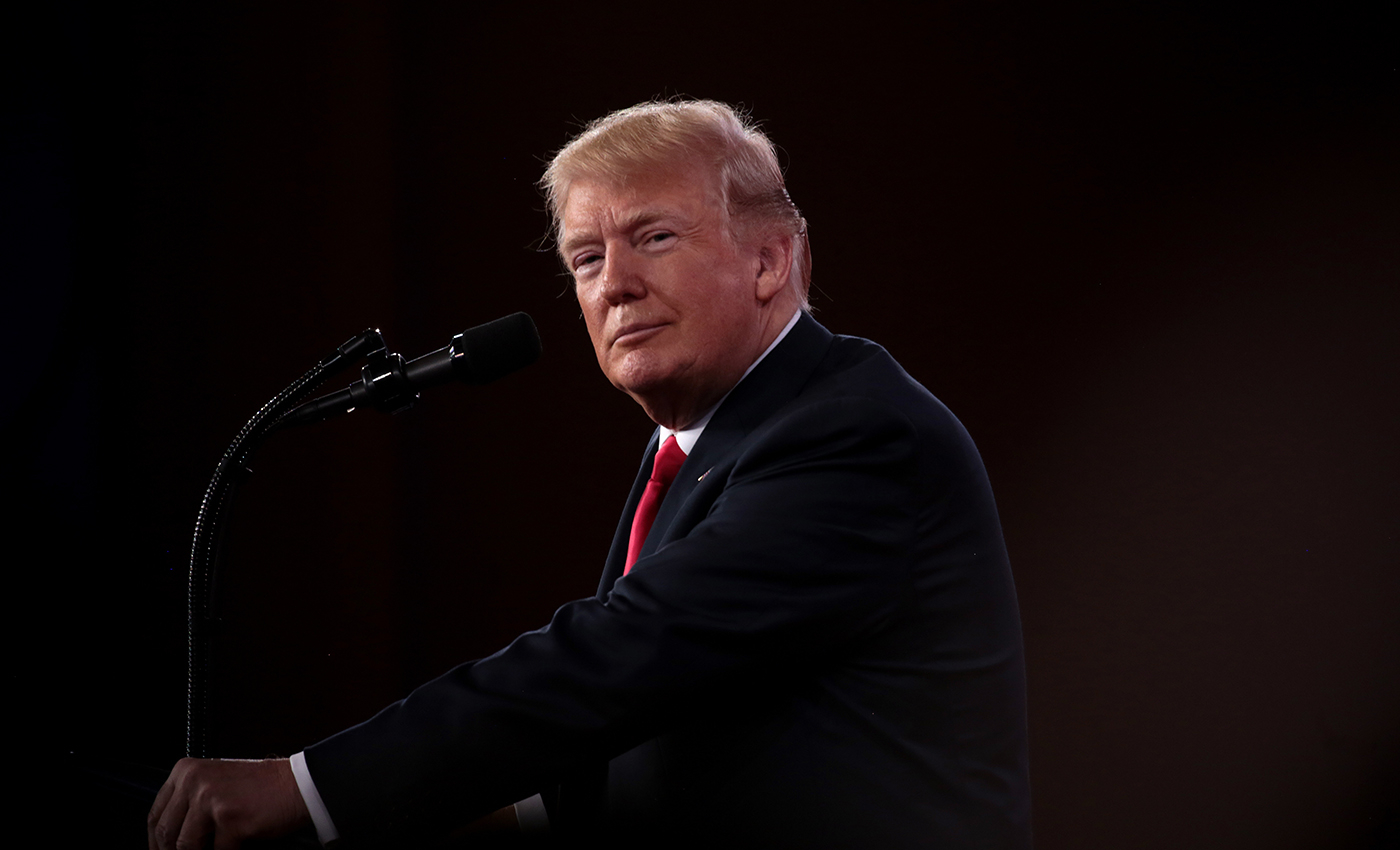 In Trump's first 30 months as president, manufacturers added 499,000 jobs but Trump's policies did little to bring back jobs from abroad experts say.
In Trump's first 30 months as president, manufacturers added 499,000 jobs but Trump's policies did little to bring back jobs from abroad experts say. President Trump's assurance of heralding an economic renaissance has been a major plank in his re-election campaign. He promised a manufacturing recovery that would bring back millions of U.S. factory jobs that have relocated to China and other countries with lower production costs.
A study published by the Economic Policy Institute in August shows that President Trump has not achieved any measurable progress in terms of resuscitating manufacturing jobs. The report said offshoring and the loss of manufacturing plants have continued under Trump and that COVID-19—and the administration's mismanagement of the crisis—has wiped out much of the last decade's job gains in U.S. manufacturing.
While it is true that there was a significant gain in manufacturing jobs from 2016 to 2019, the growth spurt evaporated after the onset of the COVID-19 pandemic. In Trump's first 30 months as president, manufacturers added 499,000 jobs, some 314,000 more than what was added in President Obama's last 30 months on the job — a 170% increase. The New York Times observed that Trump's tax cuts unquestionably stimulated the American economy in 2018, helping to push economic growth to 2.5 percent for the year. Citing data and modeling by the Reshoring Initiative, a non-profit group, NYT reported that in Trump's first two years in office, companies announced plans to relocate just under 145,000 factory jobs to the US. Although it was a record high in the group's data, which dates back to the late 1980s, but it added up to less than one month of average job gains in the United States in its decade-long expansion. More than half of those jobs — about 82,000 — were announced in 2017, before Mr. Trump's tax cuts took effect.
Data from the US Bureau of Labor Statistics shows that the contraction in manufacturing jobs started in January this year reaching a record low in April. Politico reported that manufacturing across the U.S. is still down 720,000 workers from February despite gaining 29,000 jobs in August, with the pandemic wiping out the modest overall gains of 500,000 from Trump's first three years in office.
Economists and industry experts have also blamed the administration's "America first" approach and protectionist policies that led to heightened uncertainties, trade retaliation, and the severing of supply chains that led to a drop in investment and hiring in the manufacturing sector. A report published by DW News quoting Jacob Funk Kirkegaard, a senior fellow at the Peterson Institute for International Economics said, "Trump's trade wars are almost singlehandedly to blame for his failure to do more for the manufacturing sector. Despite a record peacetime fiscal stimulus, continued low interest rates, and a recent very large corporate tax cut, US business investment has remained very low, as trade uncertainty has weighed on US CEO risk appetite and company profitability has stagnated."
Politico stated, "The White House's trade wars kicked the sector into another slump in 2019, with Michigan, Ohio, Indiana, Wisconsin, Minnesota and Pennsylvania facing declines or plateaus in manufacturing employment even back in February — well before Covid-19 forced layoffs at dozens of plants. As of July — the most recent month for which data is available — each state is down between 20,000 and 40,000 workers from pre-pandemic levels."
Although data support Trump's claims that manufacturing jobs did receive a boost during his presidency, economists have expressed doubts about the momentum in manufacturing jobs being triggered by Trump's policies. The EPI report observed that the trends were a manifestation of the economic recovery that started in late 2009 - "The U.S. gained roughly 500,000 U.S. manufacturing jobs from 2016 to 2019. But these gains are exactly on par with gains across the entire economic recovery period from 2010 to 2019, during which 166,000 manufacturing jobs were gained each year, on average. The 2016–2019 gains did not represent an improvement over prior years in that decade, and even the decade's overall gains had managed to restore only a fraction of the jobs lost in the prior decade. And recent years' manufacturing gains were abruptly wiped out by the COVID-19 crisis—with a staggering 740,000 manufacturing jobs lost this year."
The report also attributed the overvaluation of the dollar as one of the structural causes for the downturn in the manufacturing sector. "Unfortunately, the Trump administration has simply ignored the linkage between these policies and a rising U.S. trade deficit, despite the fact that as a candidate, Donald Trump promised to declare China a "currency manipulator" on "day one" of his administration (Talley 2016). While the Treasury did, finally, name China a currency manipulator last year, it was too little, too late (Scott 2019). China's currency, the yuan (or RMB), has continued to fall relative to the U.S. dollar since March 2018, despite the inclusion of a "currency clause" in the Phase One U.S.–China trade deal (Fed 2020a)," it stated.
Overall, the U.S. has suffered a net loss of more than 91,000 manufacturing plants and nearly 5 million manufacturing jobs since 1997. Nearly 1,800 factories have disappeared during the Trump administration between 2016 and 2018, EPI said.
The trend in foreign investments in the United States also does little to support Trump's claims of the effectiveness of his policies in bringing investment and jobs from abroad. Adam Posen, president of the Peterson Institute of International Economics wrote in Foreign Affairs in July 2018 that Trump's hostility to globalization was ruining the United States' attractiveness as a place to do business. "In the first quarter of 2016, the total net inflow was $146.5 billion. For the same quarter in 2017, it was $89.7 billion. In 2018, it was down to $51.3 billion. This decline was not driven by changes in Chinese investment, which flows both ways and so contributes little to changes in the net figure. The falloff is a result of a general decline in the United States' attractiveness as a place to make long-term business commitments. The overall trend in FDI shows the same picture," he said.