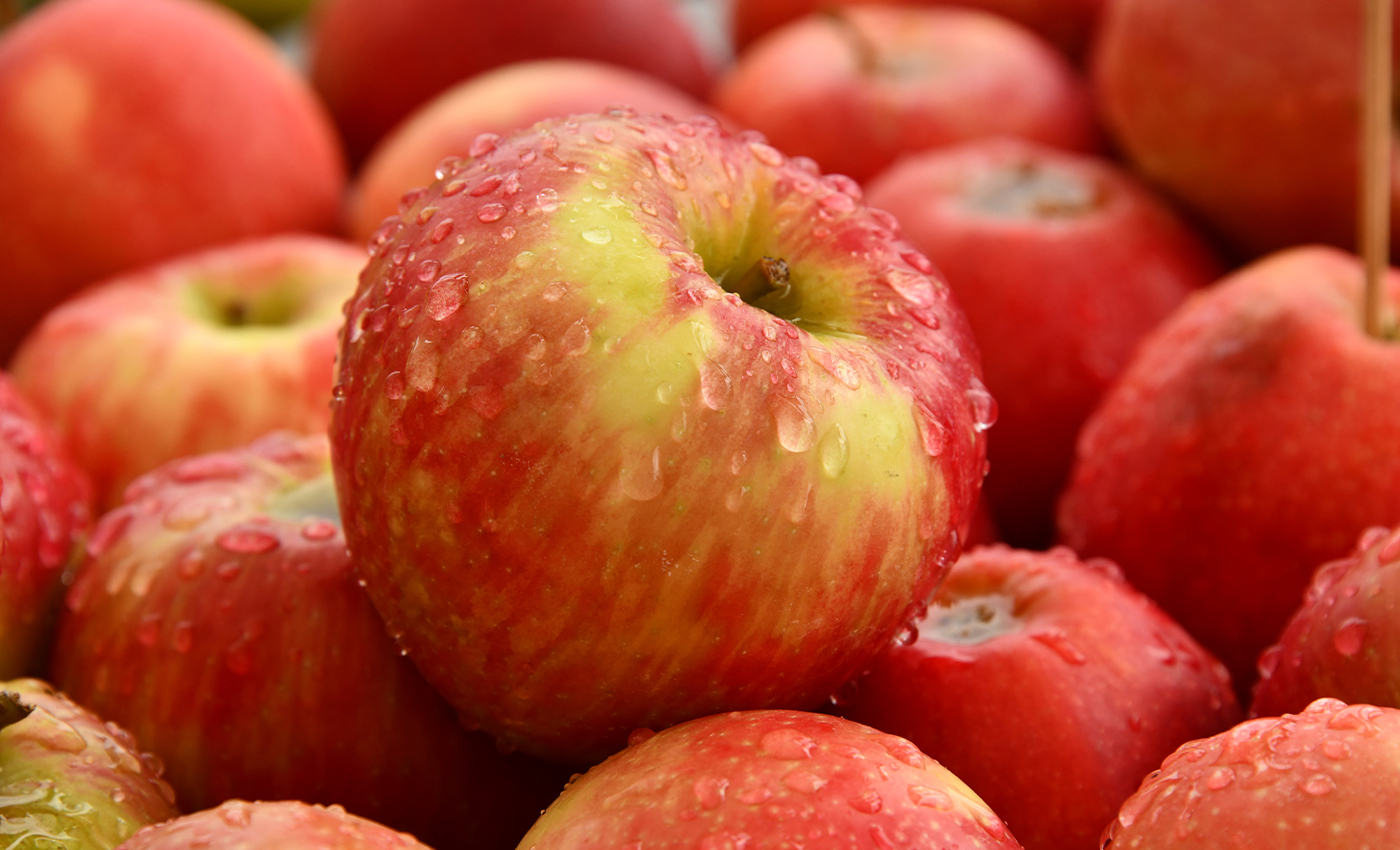 Streptomycin's use for fire blight treatment in organic apples and pears ceased on October 21, 2014, and the U.S. growers are not permitted to use it.
Streptomycin's use for fire blight treatment in organic apples and pears ceased on October 21, 2014, and the U.S. growers are not permitted to use it.In the U.S., antibiotics have continuously been utilized in agriculture. Fire blight is a prevalent bacterial disease that causes damage to apples and pears. The Ohio State University's research states that the disease may swiftly spread over orchards, causing damage to trees and fruits. Streptomycin has been an effective antibiotic used to treat the illness, and it was also used on organic pears and apples in the U.S. until 2014.
On non-organic fruits, however, it is still used.
Streptomycin was on the list of synthetic compounds allowed in organic apple and pear growing through 2014. Federal Register states that streptomycin was recommended for inclusion on the ''National List'' as a ''plant disease control'' by the National Organic Standards Board (NOSB), an advisory body for the United States Department of Agriculture (USDA) in 1995.
Streptomycin was introduced in the National Organic Program's first final rule, released on December 21, 2000, after the Secretary approved the NOSB request. The antibiotic exemption was set to expire in October 2014.
Before the deadline, several petitioners asked the NOSB to delay the phase-out until October 21, 2017, to allow for further on-farm research. The petitioners stated that postponing the deadline would help transition to nonantibiotic, biological fire blight management techniques as the ''alternative materials are still not readily showing consistent control.'' At the same time, opponents against the postponement said that customer expectations that antibiotics are not utilized in organic cultivation jeopardize organic purity and sales due to antibiotics such as streptomycin.
However, on May 2, 2014, the NOSB opted not to prolong the use of streptomycin in organic apple and pear orchards past the then deadline.
As a result, since October 21, 2014, organic apple and pear growers in the U.S. have been barred from using streptomycin. Before the removal of the exemption, streptomycin was listed under ''Synthetic substances allowed for use in organic crop production'' exclusively for apples and pears until 2014.
Streptomycin is not listed on the most recent synthetic compounds approved for use in organic crop cultivation (updated on November 5, 2021).
The Fungicide Resistance Action Committee(FRAC) classifies streptomycin as a Code 25 fungicide. It is a part of the glucopyranosyl antibiotic category.
Streptomycin is used to treat infections caused by bacteria other than the Xanthomonas citri subsp. citri (Xcc) citrus canker pathogen and Huanglongbing (HLB). California in 2018 and Florida in 2019 have been granted emergency exemptions under Section 18 of FIFRA to use streptomycin on citrus crop group 10-10 to combat HLB, also referred to as citrus greening.
Streptomycin is used on non-organic apples, pears, celery, peppers, potatoes, tomatoes, tobacco, and ornamentals (such as berberis, carnation, geranium, chrysanthemum, hydrangea, Philodendron). Streptomycin-containing products are also permissible to use on apple and pear trees in private gardens. But, it is not listed as an allowed substance for organic crop production in the U.S. until writing.