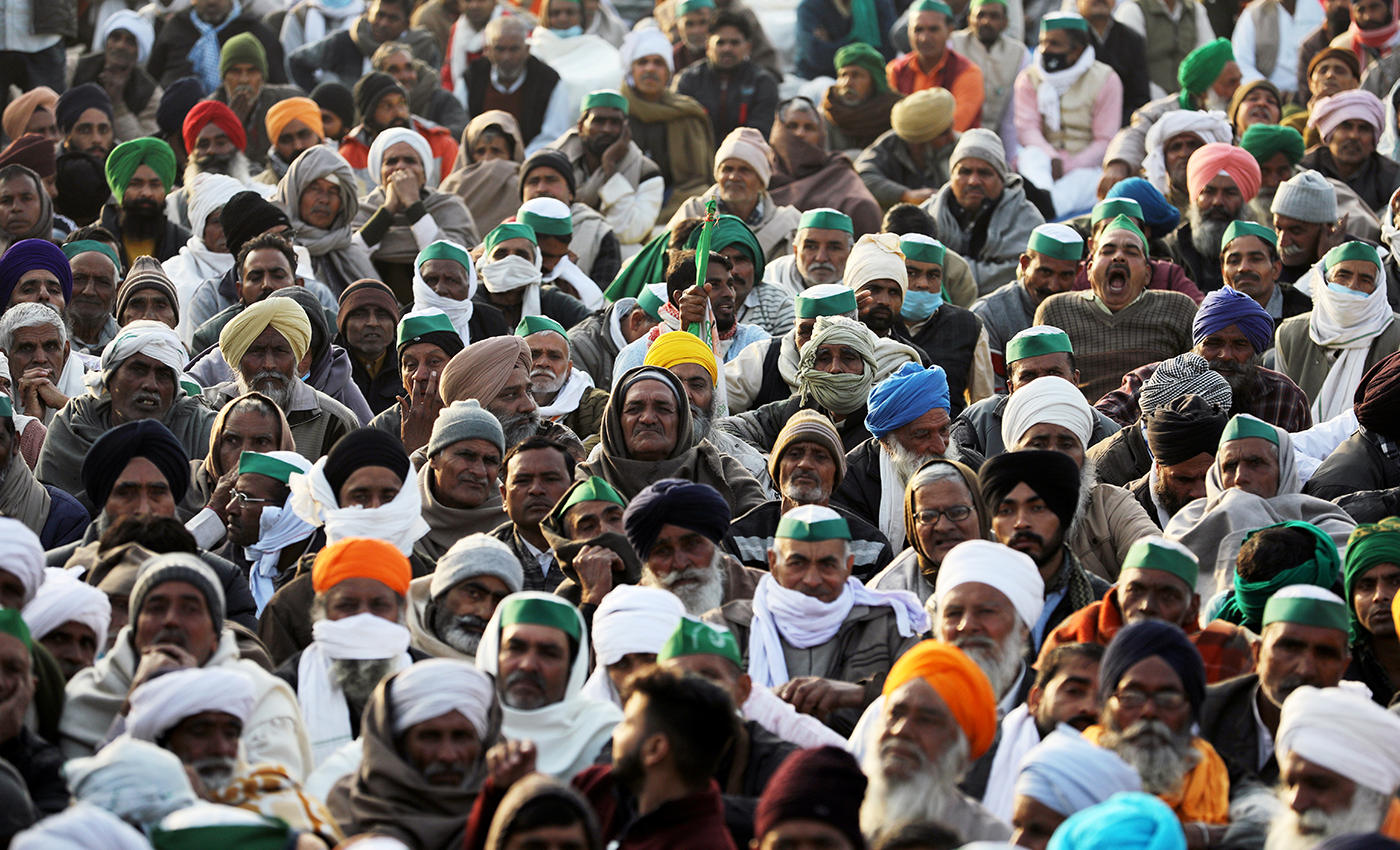 The government proposed to hold discussions on MSP, but no discussions were held on the same as the farmers were adamant about repealing the laws.
On Jan. 4, 2021, the seventh round of talks between the government and the farmer unions held at Vigyan Bhawan in New Delhi remained inconclusive as the farmers' union leaders remained adamant on discussing the repeal of the farm laws, according to an NDTV report.
According to the report, the consensus was not reached in spite of the government proposal to discuss a legal guarantee for the support price of the crops.
The report further stated that the farmers have warned that they would hold a rally on Republic Day, Jan. 26, if their demands are not met. However, the two sides agreed to meet again on Jan 8.
The meeting was held between the 41 union representatives and three Central ministers, including Union Agriculture Minister Narendra Singh Tomar. After the meeting, The Hindu quoted Tomar as saying, "the government wanted to have a clause by clause discussion of the laws, but the unions remained stuck on a one-point demand for repeal, so no decision could be reached." "Two hands are needed to clap. Both sides need to take steps forward to find a solution," he was further quoted.
On the other hand, the unions held the government responsible for the lack of progress. "The government does not seem to have the desire to find a solution," said Abhimanyu Kohar, spokesperson for the Rashtriya Kisan Mahasangh was quoted by The Hindu. "There was no discussion on demand for a new law guaranteeing minimum support prices," he added.
The Indian farmers have been protesting since Nov 26, 2020, against three bills that were passed in the parliament in Sep 2020. The farmers have touted these bills as 'anti-farmer bills.' These bills: the Farmers (Empowerment and Protection) Agreement of Price Assurance and Farm Services Bill, the Farmers Produce Trade and Commerce (Promotion and Facilitation) Bill, and the Essential Commodities (Amendment) Bill, were passed amid protests from the opposition and farmers, who were worried that moving towards privatizing the agricultural sector would lead to exploitation. However, the laws led the farmers to protest at the borders of the national capital, blocking roads for over a month.
Even though the government proposed to hold talks on the MSP issue, no discussions were held as the farmer unions were adamant about repealing the three farm laws. Therefore, the claim that the government guaranteed MSP during the talks with farmers on Jan 4 is not true.
Reference links
The Hindu
NDTV