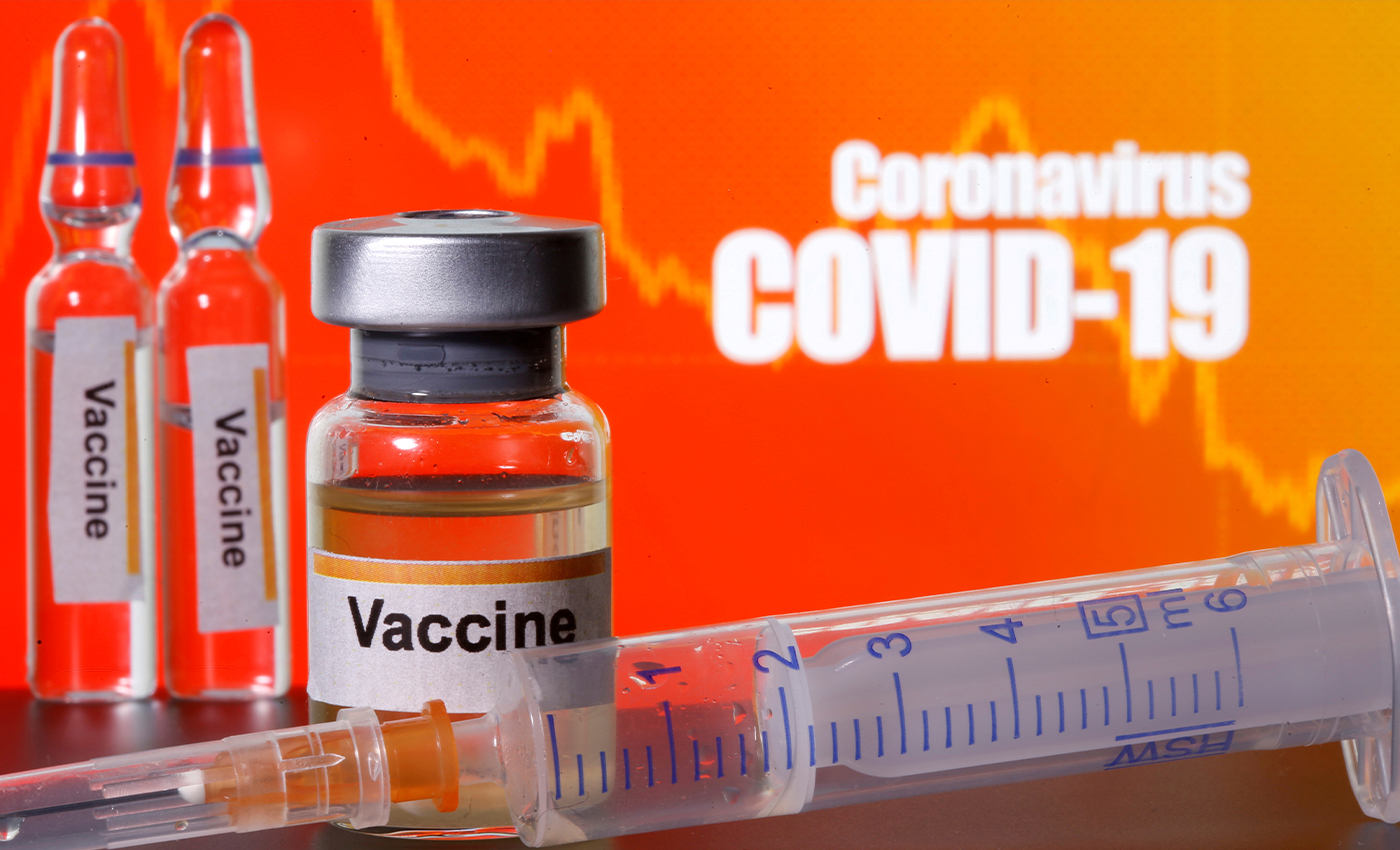 Anti-vaxxers are spreading unwarranted claims about detoxing COVID-19 vaccines from the body. COVID-19 vaccines cannot be detoxed once administered.
Anti-vaxxers are spreading unwarranted claims about detoxing COVID-19 vaccines from the body. COVID-19 vaccines cannot be detoxed once administered.Following the roll-out of COVID-19 vaccines, claims from anti-vaxxers have flooded social media and other open forums discrediting the vaccine's efficacy and labeling it as dangerous to human beings. The latest rhetoric by anti-vaxxers claim that people vaccinated against COVID-19 can detoxify their bodies and get rid of vaccines from their system. Several people have shared different methods which they can use to do so; however, all are baseless.
One of the most popular claims under this narrative has been spread by Carrie Madej, an osteopath who has previously made several false claims about COVID-19 and COVID-19 vaccines. She claims that COVID-19 vaccines could be detoxed from our bodies by using a combination of baking soda, Epsom salts, and borax. Previously Madej has strongly opposed the COVID-19 vaccine roll-out and argued that vaccines contained nanoparticles, radiation and that these vaccines were poisonous for humans. Such claims are baseless and not clinically supported.
In an interview with Joel Brown, Dr. Robert O. Young claims that drinking water with sodium bicarbonate or potassium bicarbonate will help detoxify the body and blood of the vaccine. He further says that vaccines were made of radioactive isotopes and that his detox method would remove the toxic and radioactive vaccine components from the body. However, none of the vaccine ingredients are radioactive or harmful to the human body.
Dr. Robert Morse claims that "kidney filtration using a fruit diet" can help detoxify one's body from the COVID-19 vaccine. Professor Ian Brighthope in Australia has promoted a "C-19 injection detox protocol" by the Australian anti-vaxxer group Reignite Democracy Australia. Brighthope claims that intake of vitamin C, garlic, zinc, and other supplements are key to recovery and will detoxify the body. None of these claims are supported by reliable evidence, and moreover, you cannot undo a vaccination process.
Claims are also being shared by several Twitter users about vaccine detox. One Twitter user claimed that getting the influenza vaccine immediately after getting vaccinated against COVID-19 would prevent the latter from taking hold. Again, this claim is not valid as influenza vaccines are only meant to fight the influenza virus in a human body and not to neutralize other vaccines or medications taken by an individual. Another Twitter user claims that 'Quercetin' also helps in detoxing the vaccine. Some Twitter users are promoting a combination of "Vitamin C, Zinc and vitamin D 10,000 mg" to neutralize the effects of the vaccine.
A website called "secondnaturecare.com" claims that they have cures for people who want to offset the effects of COVID-19 vaccines. It says, "For those who were mandated to get vaxed for their job - we have a solid combination of I.V. Ozone, Glutathione and specialized Peptides to offset negative side effects from the mRNA vaccines."
A blog by the name of "spikedetox" claims that "'Zeolite' could possibly rid the body of the dangerous Spike Proteins found in the Covid vaccines." This is very harmful as Zeolites are minerals that are used as drying agents in detergents and in water and air purifiers. Ingestion of such minerals can lead to irreversible damage.
David Avocado, a conspiracy theorist, has listed a "spike protein detoxification protocol" where he claims that "Shikimate neutralizes the Spike Protein." He claims that this protocol helps in protecting people who have been injected with "spike protein, graphene oxide, and mRNA."
COVID-19 vaccines are intended to enable our immune system to mimic the SARS-CoV-2 spike proteins and effectively defend our body in case a person contracts COVID-19. These vaccines are injected directly into our muscles and cannot be cleansed by taking a bath using baking soda or any other salts.
There are many more unwarranted and dangerous suggestions given by anti-vaxxers to detoxify vaccines from the human body. Some of the methods include cupping therapy, using syringes to extract vaccine contents, and many more. However, none of these methods are recommended by the medical community. There is no clinical evidence that vaccines or their components can be removed from a human body after vaccination.
Furthermore, an NBC News article quoted Angela Rasmussen, a virologist and adjunct professor at the University of Saskatchewan in Canada, saying that vaccines cannot be physically removed once administered. The same article further noted that anti-vaccine movements have previously promoted dangerous treatments to rid children of the alleged toxins present in childhood vaccines.
With no clinical evidence that COVID-19 vaccines can be detoxed from the body and none of the recommended methods accepted by clinical experts, we can conclude that vaccines, once administered, cannot be removed from the body and that COVID-19 vaccines have been proven to protect against COVID-19 infection. All reports or posts claiming otherwise are unfounded.
World governments or world health authorities, including the southeast Asian authorities, have not yet issued a statement regarding this narrative. However, this narrative is not new and has existed prior to the COVID-19 pandemic. The U.S. Food and Drug Administration (FDA) issued a notice in 2019 stating that, "If you're drinking "Miracle" or "Master" Mineral Solution or other sodium chlorite products, stop now. The U.S. Food and Drug Administration (FDA) has received many reports that these products, sold online as "treatments," have made consumers sick." Opportunists have used other illnesses like cancer, asthma, or lung diseases to promote "miracle cures." In December 2020, Food Standards Agency, U.K. issued a statement about "Miracle Mineral Solution (MMS) and Sodium chlorite solutions, their danger to health and what the National Food Crime Unit (NFCU) are doing to prevent them being sold and or consumed."