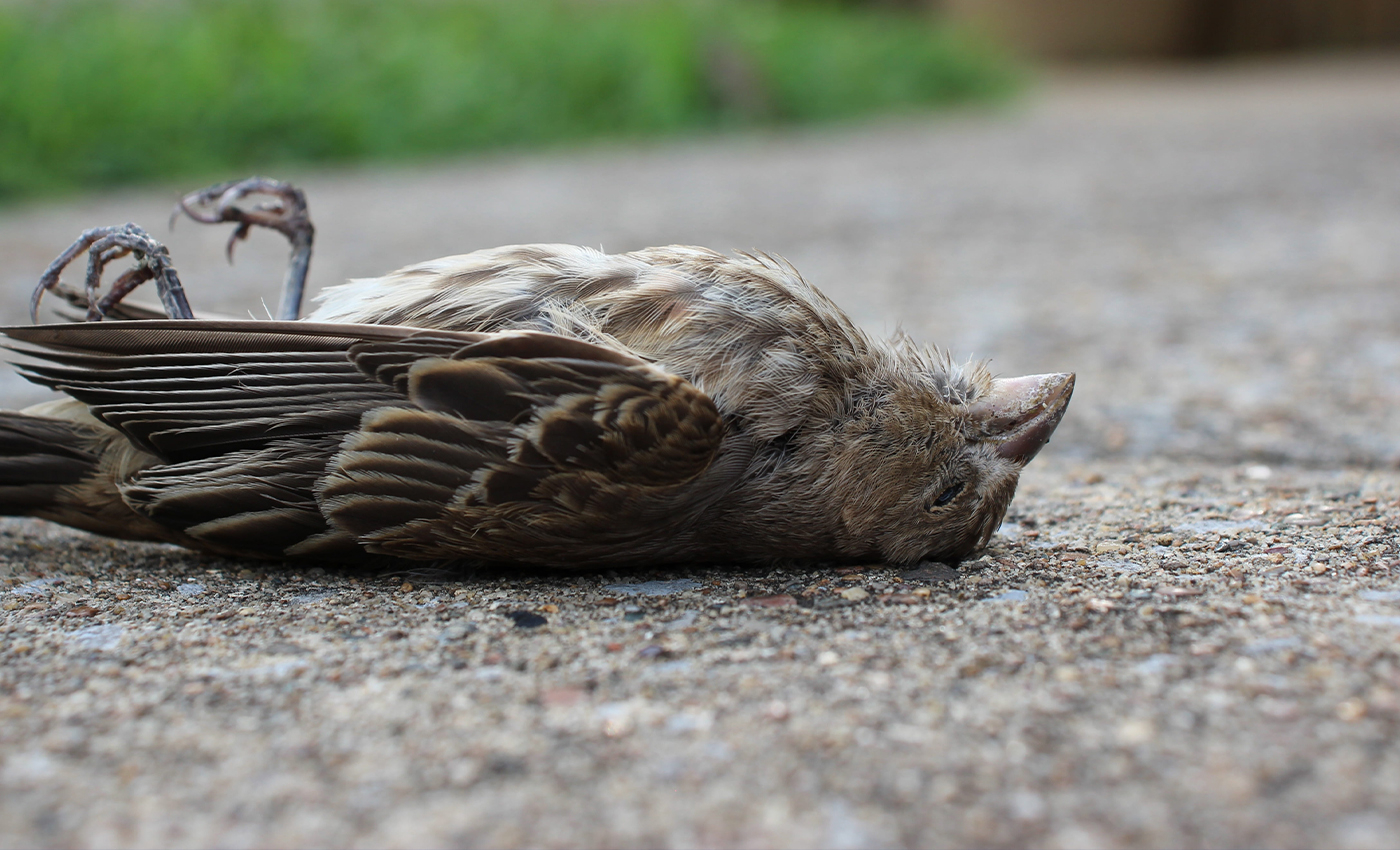 The National Institute of High Security Animal Diseases in Bhopal has confirmed that crows in Jhalawar had died because of bird flu.
According to Bird Count India, an informal partnership of organizations and groups working together on studying bird distributions and populations, there have been reports of birds dying in separate incidents at different locations in the first week of January 2021. Rajasthan, Madhya Pradesh, and other states in India issued an alert after confirmation of avian influenza in crows.
Rajasthan's Principal Secretary Kunji Lal Meena said that the bird deaths began from December 25 in Jhalawar. Most of the deaths were reported among crows. So far, 100 crows are reported to have died in Jhalawar, 72 from Baran, 47 from Kota, 19 from Pali, seven from Jodhpur, and seven from Jaipur, taking the toll to 252 in the state.
Rajasthan's additional director (animal husbandry) Bhawani Singh said migratory birds could be the source of the disease while Bhopal's National Institute of High-Security Animal Diseases has confirmed the death of a bird in Jhalawar was due to bird flu. In Madhya Pradesh, an animal husbandry department official said birds there have died of bird flu. The state's principal secretary (animal husbandry), JN Kansotia, said an alert has been issued in all districts and a sanitisation process in the affected area is underway.
Madhya Pradesh Minister Prem Singh Patel stated officials have been told to keep a special watch on markets selling poultry and poultry products, farms, reservoirs, and sites of migratory birds. From December 23, the state witnessed 142 bird deaths in Indore, 100 in Mandsaur, 112 in Agar-Malwa, 13 in Khargone, and nine in Sehore district. The mass deaths have prompted authorities to take remedial measures, issue alerts, and enhance surveillance, officials in the two states told Hindustan Times.
Reference links
Bird Count India
All India Radio
India Today