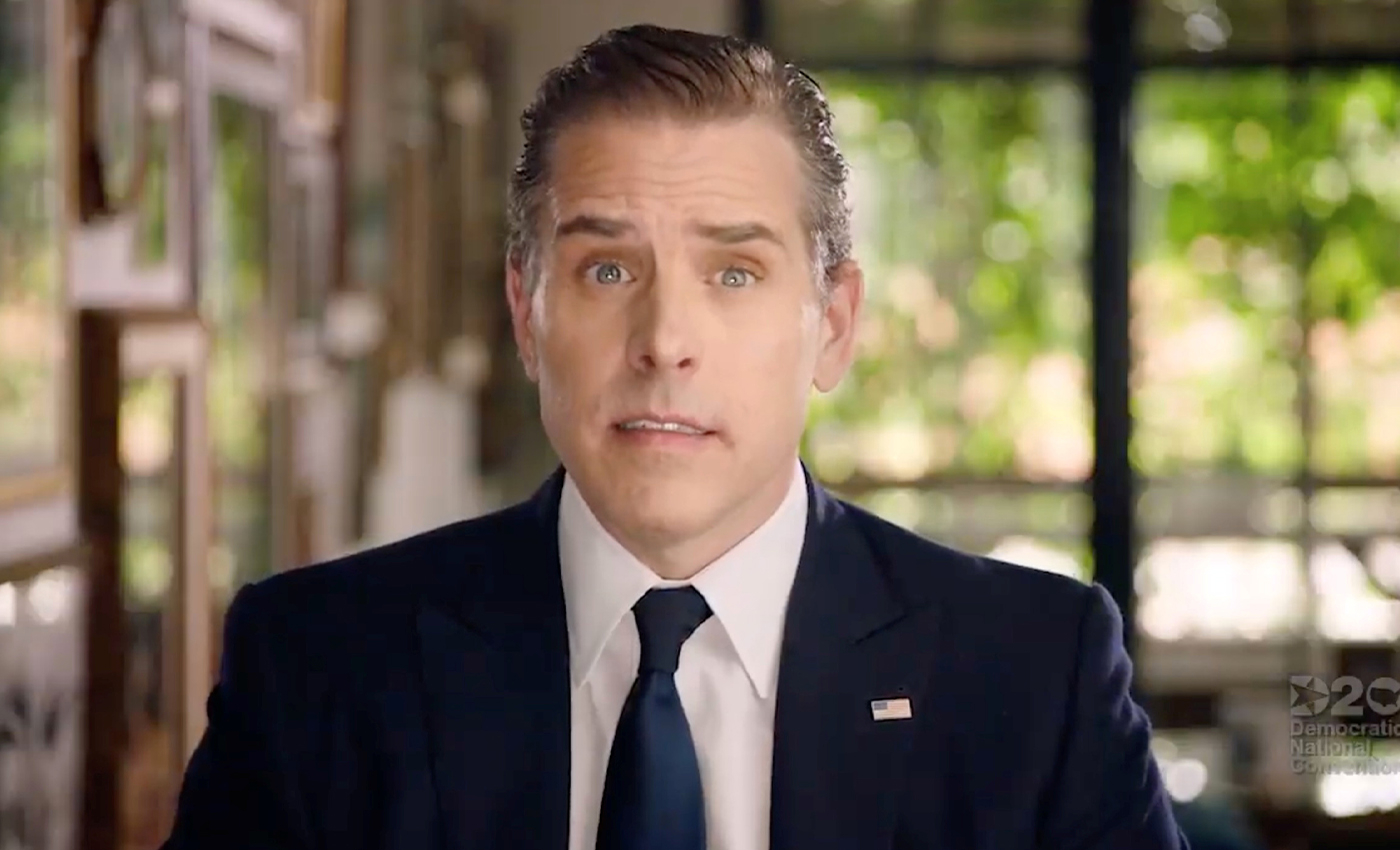 No credible source has reported that the laptop alleged to have belonged to Hunter Biden contains illegal pornography.
No credible source has reported that the laptop alleged to have belonged to Hunter Biden contains illegal pornography.The New York Post article from Oct. 14 based on leaked private photos from Hunter Biden's allegedly personal hard drive, including photos that appeared to show the Biden sleeping and screenshots of unverified emails claiming that he had used his position on the board of an energy company in Ukraine to set up a meeting with his father. The laptop allegedly contains illegal materials related to Hunter Biden.
The hard drive is reportedly with Rudy Giuliani, US President Donald Trump's lawyer, and no media organisation has been able to independently verify the contents of the hard drive and whether the hard drive belongs to Hunter Biden. Giuliani has handed over the laptop to the Federal Bureau of Investigation (FBI) "claiming it contains emails that show a variety of misdeeds and corruption — even if the emails aren't all verified, don't offer conclusive evidence of the misdeeds and bear the hallmarks of a Russian disinformation effort," reported Politico.
The article has led to several claiming that the laptop has contents which indicate child abuse on Hunter Biden's part. NBC reported that according to Google Trends, "human trafficking" is now the third-most common related search term for "Hunter Biden" in the last year, after "laptop" and "New York Post." However, the New York Post article did not include any of the child abuse rumors, which are now spreading like wildfire on social media and has also seeped into mainstream conservative media.
NBC reports that the child abuse conspiracy theory related to Hunter Biden has been around since before the release of the New York Post article, and "can be traced to associates of former White House aide Steve Bannon." The report further says that the first traces of child abuse conspiracy theory related to Hunter Biden was detected in the last week of Sept. The reports seem to be originating from several pro-Trump people, reported First Draft, a nonprofit that tracks misinformation. First Draft traced the information back to Dinggang Wang, an anti-Chinese government YouTube personality, who is connected to Bannon and Giuliani through Guo Wengui, a billionaire who fled China amid accusations of bribery and other crimes. Wang's Twitter thread of videos has been retweeted 20,000 times and has been increasingly posting about child abuse.
Although, NBC reported that the most significant boost for the child abuse conspiracy theories comes from a website called Revolver News. The website was built in May 2020, and carries content with favours Trump heavily. Revolver is known to publish conspiracy theories and misinformation about Covid-19 and widely spreads fake news. On Oct. 15, "Revolver published an article that suggested some of the unfounded allegations about Hunter Biden detailing the baseless child abuse accusations," reported NBC.
These unsubstantiated claims align with the QAnon narrative, which alleges that "a cabal of Satan-worshiping pedophiles is running a global child sex-trafficking ring and plotting against US President Donald Trump." The QAnon conspiracy theory has spread widely and their claims remain unproven and unsubstantiated. Right before the 2016 Presidential elections, a conspiracy theory surfaced in the United States: Pizzagate. The conspiracy theory claimed Democrats were running a child sex ring, and it subsequently paved the way for QAnon conspiracy theory. Experts now believe that a couple of weeks before the 2020 Presidential elections, the US is witnessing 'Pizzagate 2.0.'
Moreover, a number of QAnon accounts flagged a document published by the New York Post which is meant to be a subpoena for the seizure of a laptop. "The signature on the subpoena appears to look similar to that of an FBI agent who is known to work on child pornography and abduction cases," reported the Vice. However, it has yet to be proven if the laptop does belong to Hunter Biden, if the contents published by the New York Post are genuine. The content released by New York Post has not yet been independently verified by credible media organisations or government authorities.
Many experts have questioned the validity and timing of the report published by the New York Post and more than 50 former intelligence officials have signed a letter stating their belief the story is part of a foreign disinformation campaign.
Reference links
NBC News
Vice
Rolling Stone