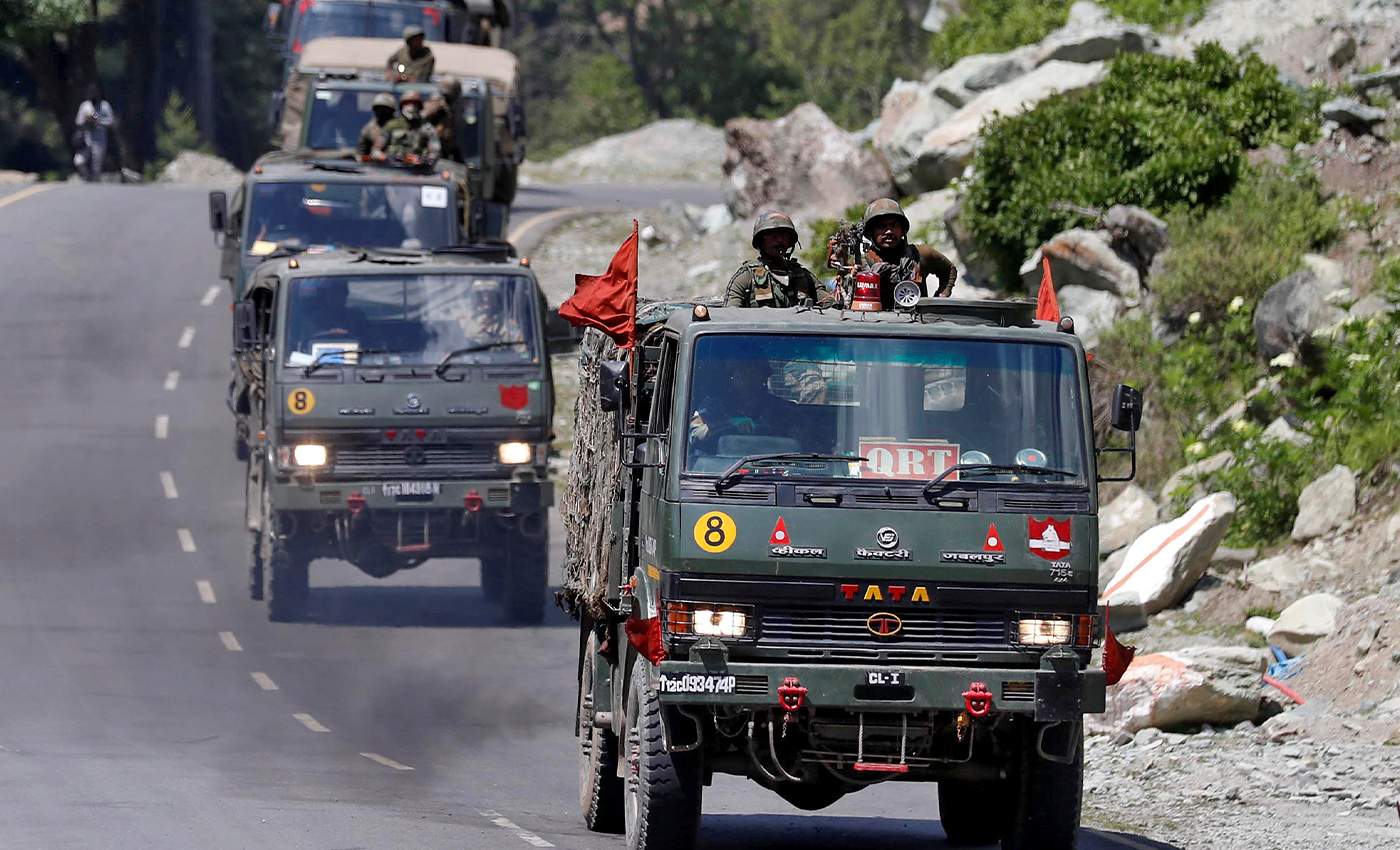 In several posts, footage of Punjab farmers stopping convoys was misquoted, claiming that the convoys were leaving for the border rather than Haryana.
For nearly ten months (from November 2020), Indian farmers have been protesting against the three farm bills enacted by the government. Many incidents occurred during the protests, and interventions resulted in false or misleading messages and information. The old protest posts have been recirculated, with erroneous information or misattributed to other instances.
One such video, depicting farmers stopping Indian Army convoys, has been captioned and widely circulated. There have been allegations that the army was on its way to the India-China border for war, that farmers stopped the army and asked them to join the protests, and that army personnel negotiated with Sikh men.
By using a reverse search engine, the video was found to be from September 27, 2021. On this day, Indian Express reported the Samyukt Kisan Morcha (SKM), an umbrella body of farmers' union, had called for a Bharath bandh. The bandh was organized to commemorate the one-year anniversary of the government's passage of the three farm bills.
The incident occurred at the Rama Mandi flyover in Jalandhar, Punjab, where the army convoys heading towards Rohtak, Haryana, were stopped by the protestors due to the bandh. The bandh had disrupted all the road and rail movements.
CNN reported that the protestors released the convoys after the army officials spoke on the road blockade. Following which the protestors scrutinized the documents and led the convoys for movement.
An army official confirmed to the Alt News that the army convoys were traveling within Punjab and refuted heading towards the India-China border. He added that the stop was for only around 20 minutes.
Indeed, the protestors stopped the army convoy, but they were not on their way to the India-China border but Haryana.