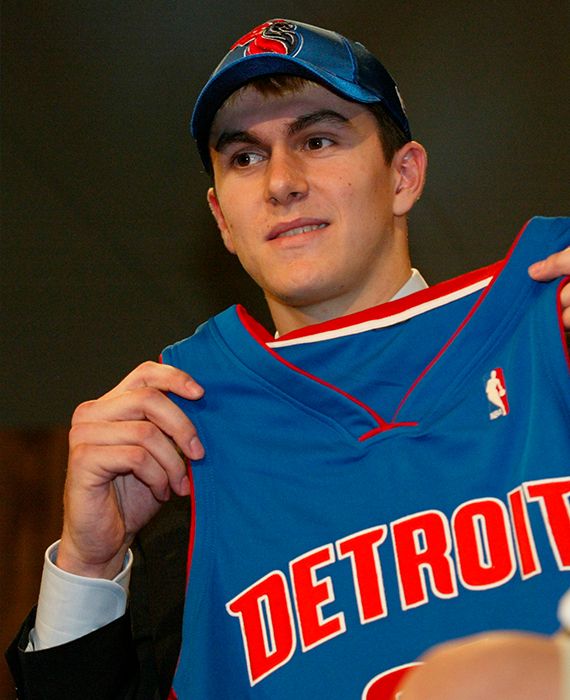 The Balkanist, Inserbia and Playground magazine confirms that Darko Milicic supported war criminals and tattooed their faces on his body.
The Balkanist and InSerbia reported that Darko Milicic joined a rally organized by the Serbian Radical Party in 2013 to protest against the Hague Tribunal's decision and expressed his support for The Hague indictee Vojislav Seseljhe. During the protest, he said Vojislav has been in Hague for too long, and they can't say his name in Serbia whereas their neighbours welcome their ICTY indictees as heroes. The Balkanist also mentioned he had two tattoos prominently placed on his stomach of portraits of the two Cetnik commanders Momcilo Dujic and Nikola Kalabic.
Further, an article by Playground magazine mentioned that Darko Milicic had two tattoos on his body, the portraits of chetnik commander Nikola Kalabic and Momcilo Dujic who were declared as war criminals by Yugoslav communist authorities.
Reference links
Balkanist
InSerbia News
PlayGround