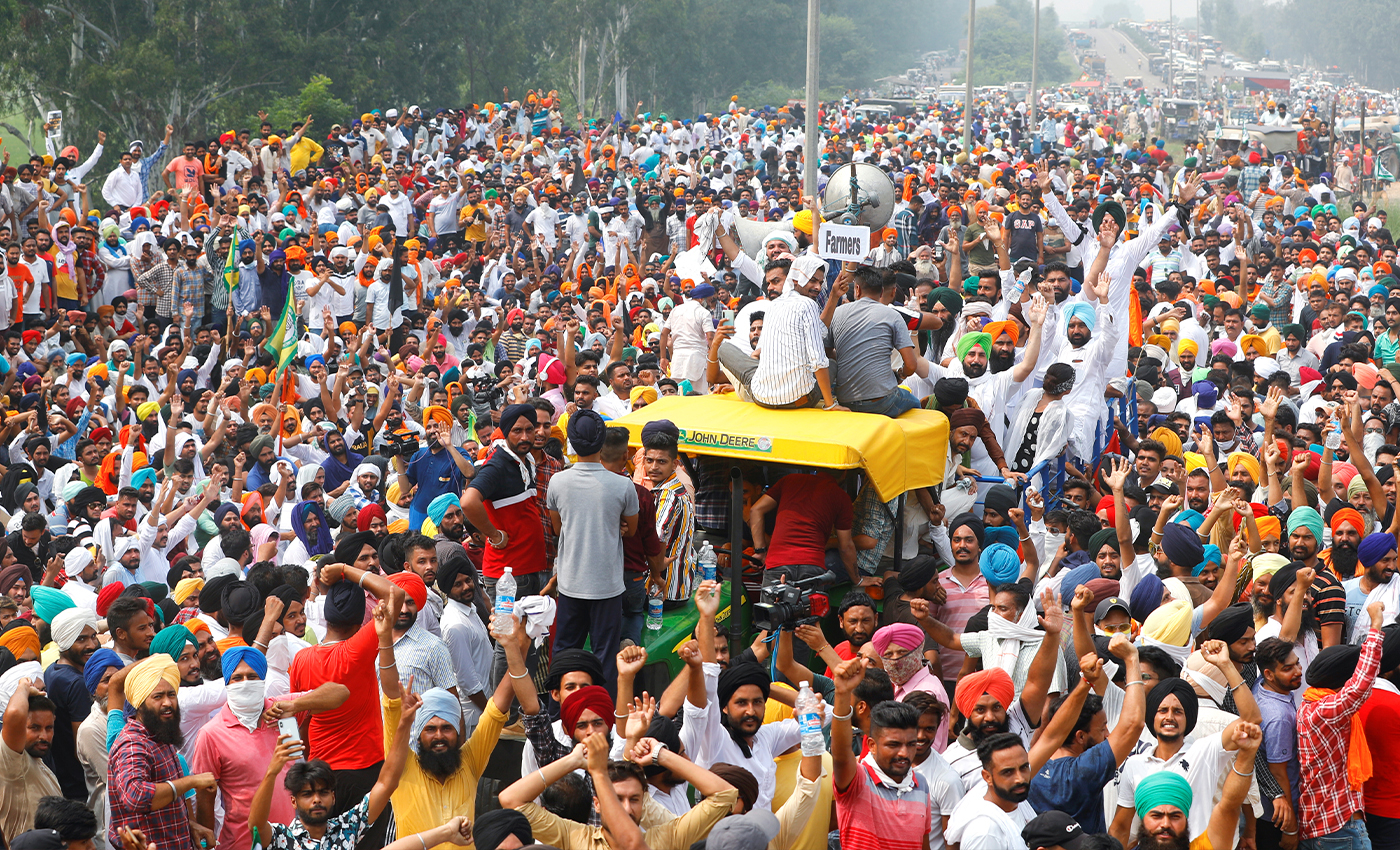 After 4 days of vehicle march, Maharastra Farmers reached Delhi to support the protest against the Government, seeking to withdraw the farm bill.
On Dec. 22, 2020, The farmers, under the banner of All India Kisan Sabha (AIKS) Panchayat, started from Nashik, Maharashtra, for Delhi to join the ongoing protests against the three new agricultural laws. They reached Delhi on Dec. 25 afternoon, through the Mumbai-Agra national highway.
In around 250 vehicles, the farmers traveled for four days, covering 1,266 km crossing Madhya Pradesh and Rajasthan. They hailed from 21 districts of Maharashtra, including Thane, Palghar, Nashik, and Ahmednagar. Ajit Navale, General Secretary AIKS, reportedly said that the farmers had arranged food and other facilities on their way, where they cheered and supported the movement.
As they reached Shahjahanpur, they got a rousing welcome for about 4,000 farmers from Maharashtra from the protesting farmers. They started demanding the center to withdraw the controversial farm bill.
Reference links
The Times of India
Hindustan Times
The Hindu