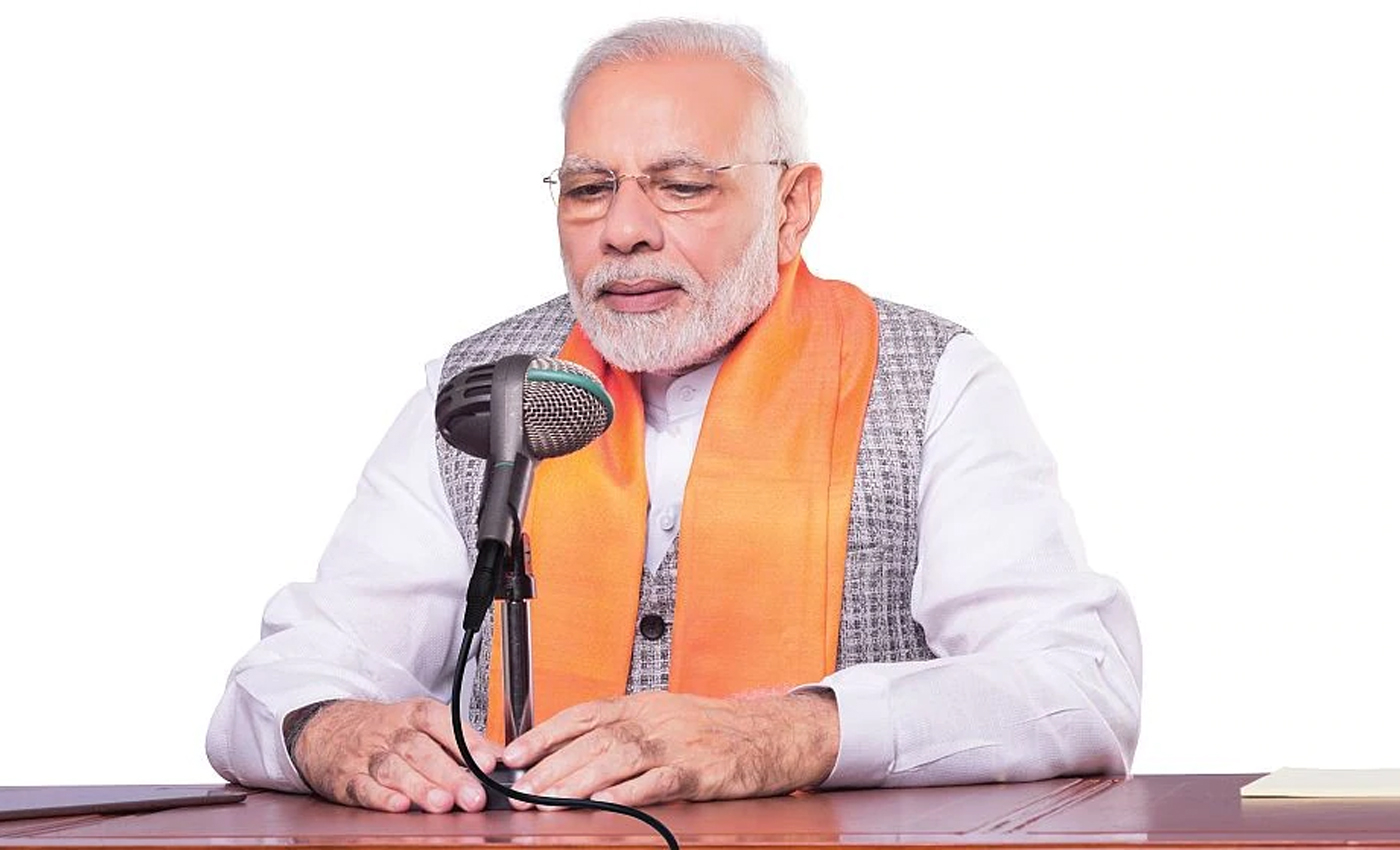 There is no official report to confirm the budget of the radio program in which Prime Minister Modi addresses the Indian people.
There is no official report to confirm the budget of the radio program in which Prime Minister Modi addresses the Indian people.Prime Minister Narendra Modi started Mann Ki Baat in October 2014 to reach out to the public directly. The 74th episode aired on March 28, 2020.
In September 2015, Anil Galgali, an activist, had filed an RTI application with the Information and Broadcasting Ministry, questioning the budget of 'Mann ki Baat.' The report said that the program had cost ₹8.30 crores. According to media reports, 4,094 advertisements for Mann Ki Baat were published, which cost around ₹8.29 crores. With more investigations, media reports said that the visual publicity department created the advertisements.
The Cabinet Committee on Economic Affairs, chaired by Modi, on February 2, 2019, approved Prasar Bharati's Broadcasting Infrastructure and Network Development scheme. The scheme cost is about ₹1054.52 crores for three years, from 2017-18 to 2019-20, to continue All India Radio (AIR) schemes and Doordarshan, including DD Arunprabha Channel.
The Ministry of Broadcasting and Information's annual report has only reported AIR's revenue income from 2013 to 2018. But it has not published expenses of the Mann Ki Baat program.
In August 2015, The Indian Express reported that Mulk Raj Anand, a member of the Aam Aadmi Party, sought information about Mann ki Baat's budget. The RTI responses said that the Union government spent ₹8.5 crores on advertising for Mann Ki Baat. As per the I&B Ministry's disclosure, the government spent ₹8,54,74,783 on newspaper advertisements for Mann Ki Baat until July 29, 2015.
The Hindu reported in December 2017 that the Modi government spent ₹3,755 crores on its publicity in three-and-a-half years. Social activist Ramveer Tanwar filed an RTI request in 2016, which revealed that the Centre spent over ₹1,100 crores on advertisements featuring Modi between June 2014 to August 2016. Expidenture was mainly reported being used for advertising through different mediums like television, digital platforms, print, etc.
Congressman Srivatsa tweeted about the same issue in 2020. His tweet read, "RTI had shown that a #MannKiBaat program cost ₹8.3cr. Since COVID crisis started, Modi had done 4 #MannKiBaat shows. In that money, India could have got 72,500 COVID Tests .5,00,000 PPE kits for Doctors 660 ventilators for Hospitals Modiji, when will you do Kaam Ki Baat?"
There are media reports of the amount spent on advertising the show. However, there is no official evidence for the budget of the show.