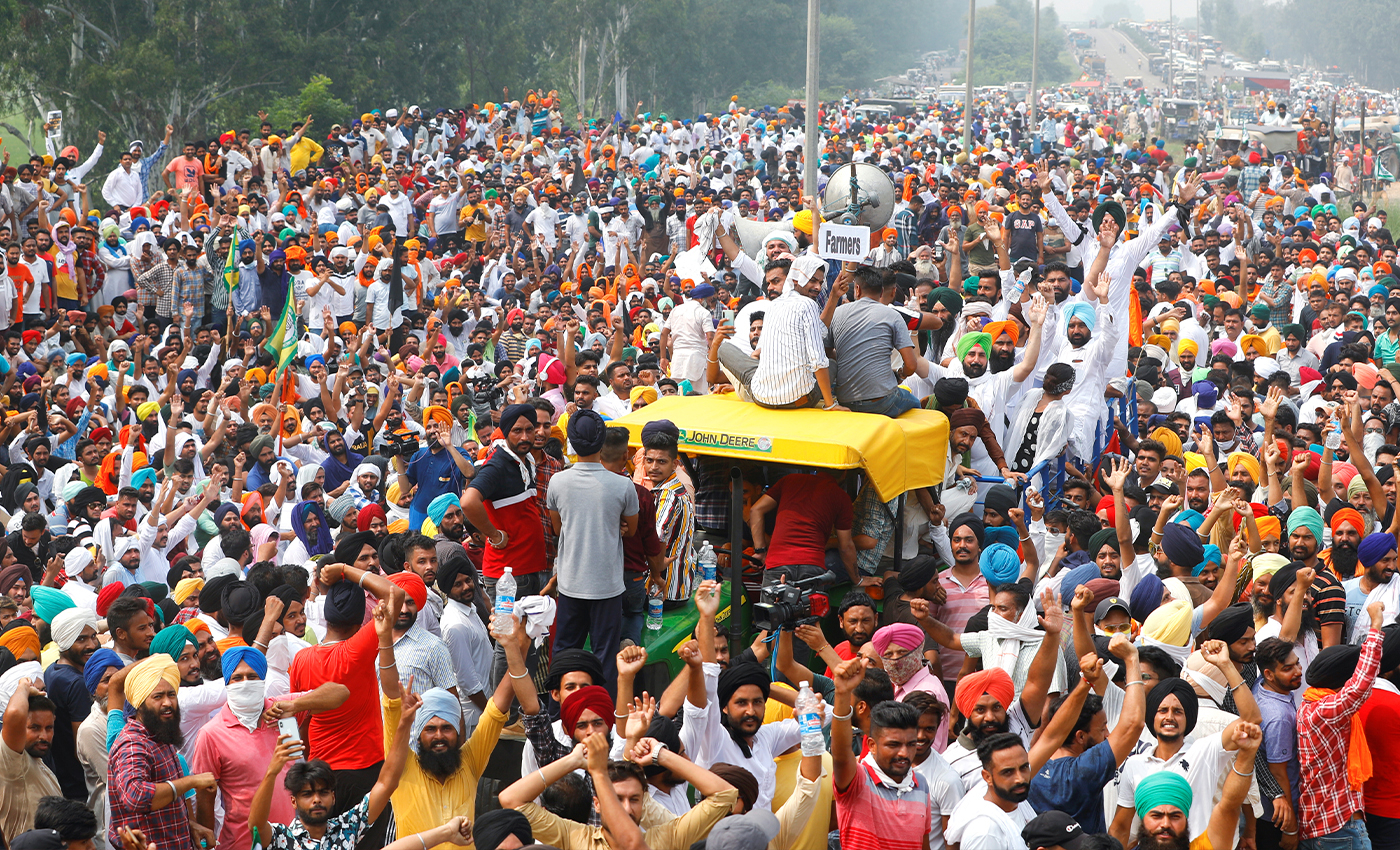 Though BKU has extended support to the government, they weren't a part of the 40 farmer bodies protesting at various borders of the national capital.
The Indian farmers have been protesting against three farm laws passed by the government in Sept. 2020 - 'The produce Trade and Commerce (Promotion and Facilitation) Act 2020. The Farmers (Empowerment and Protection) Agreement on Price Assurance and Fram Services Act, 2020, and the Essential Commodities (Amendment) Act, 2020.
Around 40 farmer groups, comprising of thousands of farmers launched a protest and sealed the borders leading to the national capital. The farmers have been demanding that the government revokes the laws, which they claim will hugely affect their lives. However, the government maintains that the laws would benefit the farmers.
The government has also tried to hold five rounds of talks with the farmer unions, but nothing has come out of the talks so far. Union Home Minister Amit Shah met a group of 14 peasant leaders on Nov. 15, however, the meeting failed to reach a breakthrough as the farmers refused to negotiate, a Hindustan Times report said. The report further said that the farmers demanded a 'yes' or 'no' from the home minister, and reiterated that their only demand is the scrapping of the legislations that liberalize farm trade.
However, as the talks between the farmers and government remain inconclusive, Bhartiya Kisan Union (BKU) extended support to the government and requested not to repeal the laws, according to a DNA report. The report stated that the farmers from the BKU met union agriculture minister Narendra Singh Tomar and expressed their "strong" support for the laws.
This was followed by a letter from an umbrella body of 40 unions to the government, who requested the government to not hold parallel talks with other government bodies over contentious legislation, according to a Times of India report.
Though BKU withdrew from the protest against the farm laws, they were not a part of 40 farmer unions who have been protesting at various borders of the national capital, according to TOI. Therefore, the claim is misleading.
Reference links
Twitter
ANI News
The Times of India