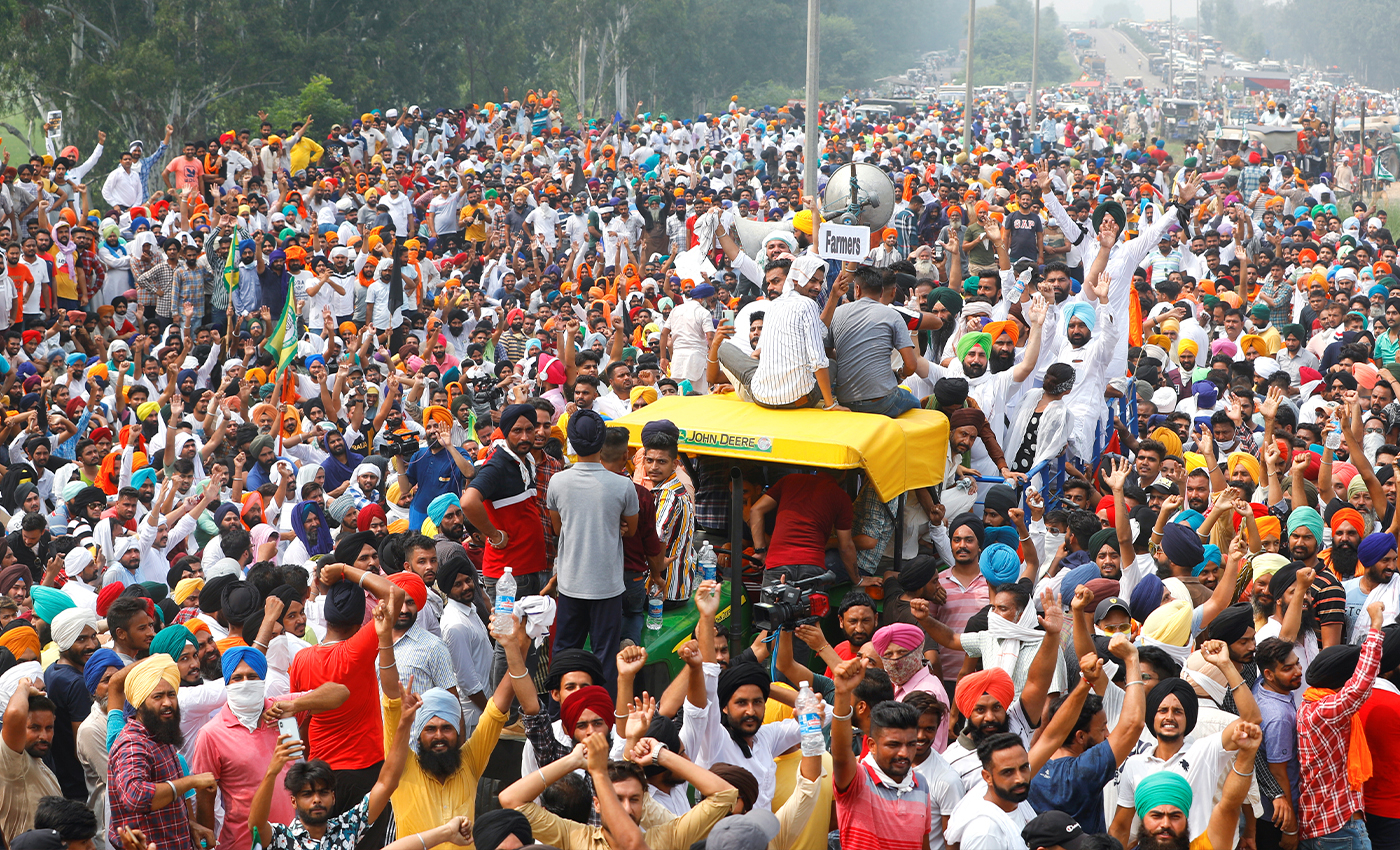 The new farm laws which are being opposed by the farmers, allow agricultural businesses to freely trade farm produce without any restrictions.
The farmers in India have been protesting against three bills and have touted them as 'anti-farmer bills.' These bills -- the Farmers (Empowerment and Protection) Agreement of Price Assurance and Farm Services Bill; the Farmers Produce Trade and Commerce (Promotion and Facilitation) Bill; and the Essential Commodities (Amendment) Bill, were passed in Lok Sabha amid protests from the opposition in Sept. 2020.
The laws allow agricultural businesses to freely trade farm produce without restrictions. They permit private traders to stockpile large quantities of essential commodities for future sales and lay down new contract farming rules.
Farmers in India are demanding to revoke these laws, saying that the reforms will make them vulnerable to exploitation by big corporations, erode their bargaining power, and weaken the government's MSP system that offers cultivators assured prices from the government. They say the laws will help corporate players and will eventually be detrimental to the farm sector, which supports nearly half the country's population, reported Hindustan Times.
In a protest organized by Bharatiya Kisan Union, farmers from Punjab, Haryana, Uttarakhand, and Uttar Pradesh launched a Delhi Chalo (let's go to Delhi) march in order to approach the central government, seeking to fulfill their demands. The march has been interrupted by heavy police deployment, tear gas, and water cannons. Thousands of farmers have been camping at Delhi's borders and disrupted traffic movement from and to Haryana at Singhu and Tikri, seeking the laws' repeal. The blockade has also hit the supply of goods from Punjab, Haryana, Himachal Pradesh, and Jammu and Kashmir.
The protesters have stayed put since Nov 27, and some have also carried ration, including other essentials which will serve them for 2-3 months.
Bharatiya Kisan Union has told in a press note that the government should cancel the bills and guarantee the minimum support price (MSP) only then they would return from Delhi's border.
Reference links
Face Book
The Hindu
Indian Express