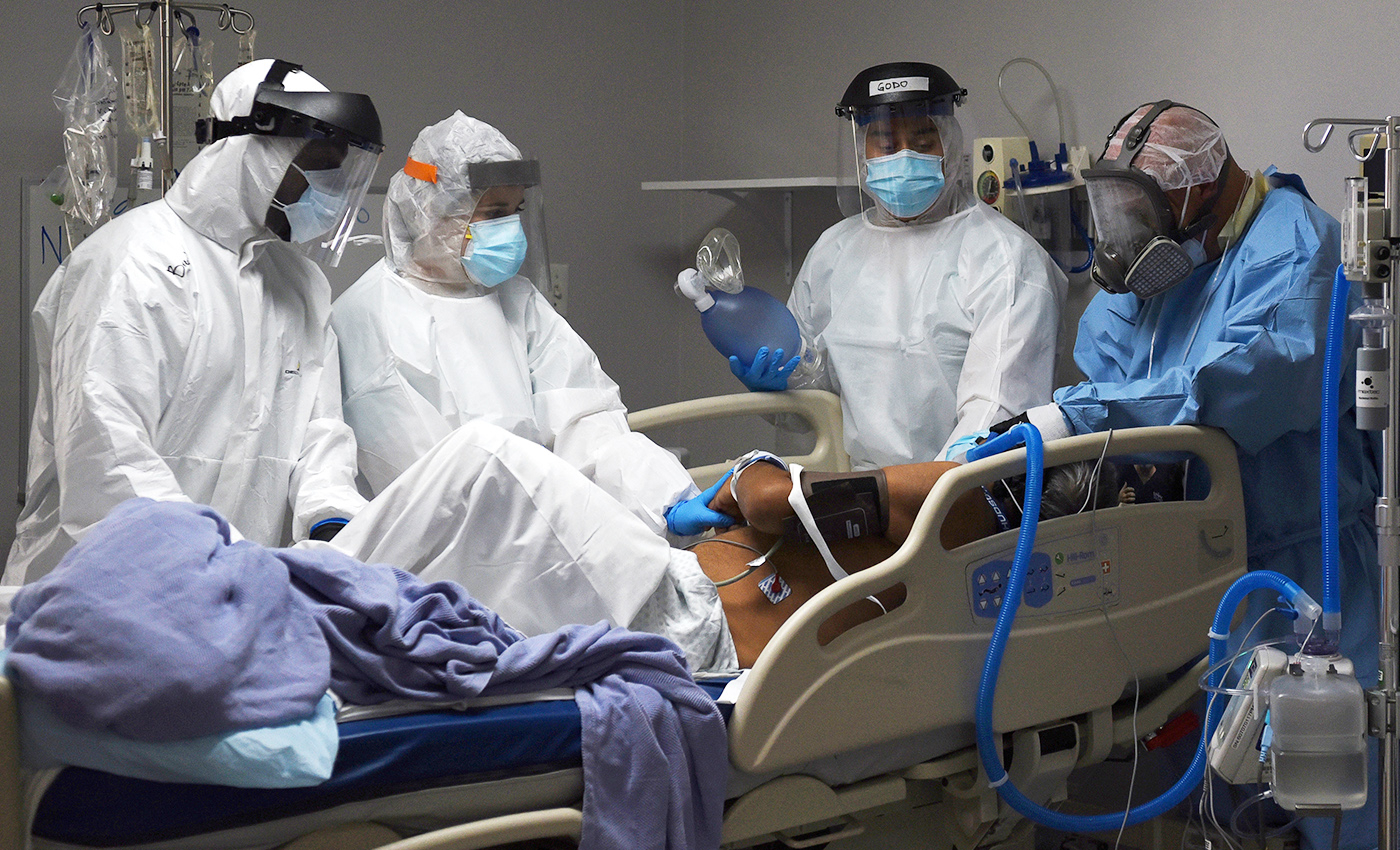 Dr. Jason McElyea's statement has been misquoted by KFOR news and has been exaggerated.
On September 1, a KFOR News report claimed that rural Oklahoma doctor Dr. Jason McElyea, affiliated with hospitals in Sallisaw, said that patients were rushing to eastern and south-eastern Oklahoma hospitals after taking the horse de-wormer medication, Ivermectin, to cure COVID-19. The report claimed that the hospitals in the area were full of such patients, and even the gunshot victims were having difficulty getting to ERs. The claim is not baseless.
On September 4, 2021, Northeastern Health System released a statement on Facebook saying that "Dr. Jason McElyea has not worked at its Sallisaw, Oklahoma hospital for more than two months. The hospital added that it had not treated any patients due to complications related to taking Ivermectin medication." The statement read that "all patients who have visited their emergency room have received medical attention as appropriate. Also, the hospital didn't have to turn away any patients seeking emergency care."
INTEGRIS Grove is another hospital where Dr. McElyea works. A statement released by the hospital read that they have seen only "a handful of Ivermectin patients" in their emergency rooms. Such patients were adding to the congestion already caused by COVID-19 and other emergencies, CNN reported.
Scott Schaffer, the director of the Oklahoma Center for Poison and Drug Information, told AFP that it had received limited calls about problems related to the Ivermectin.
Meanwhile, Dr. McElyea told CNN via email that he had been "misquoted" by KFOR. He also said in an interview with Oklahoma's News 9: "As the story ran, it sounded like all Oklahoma hospitals were full of people who overdosed on Ivermectin, and that's not the case. He added that the reported issues are of people who had taken full strength cattle doses and that the same was avoidable.
Therefore, considering that Dr. McElyea's comments were misconstrued, and the hospitals have clarified that they had only seen a few patients affected by ivermectin complications, it's d those cases were not the sole cause of hospital congestion, and the claim is misleading.
The COVID-19 pandemic has given rise to a lot of potentially dangerous misinformation. For reliable advice on COVID-19, including symptoms, prevention, and available treatment, please refer to the World Health Organization or your national healthcare authority.