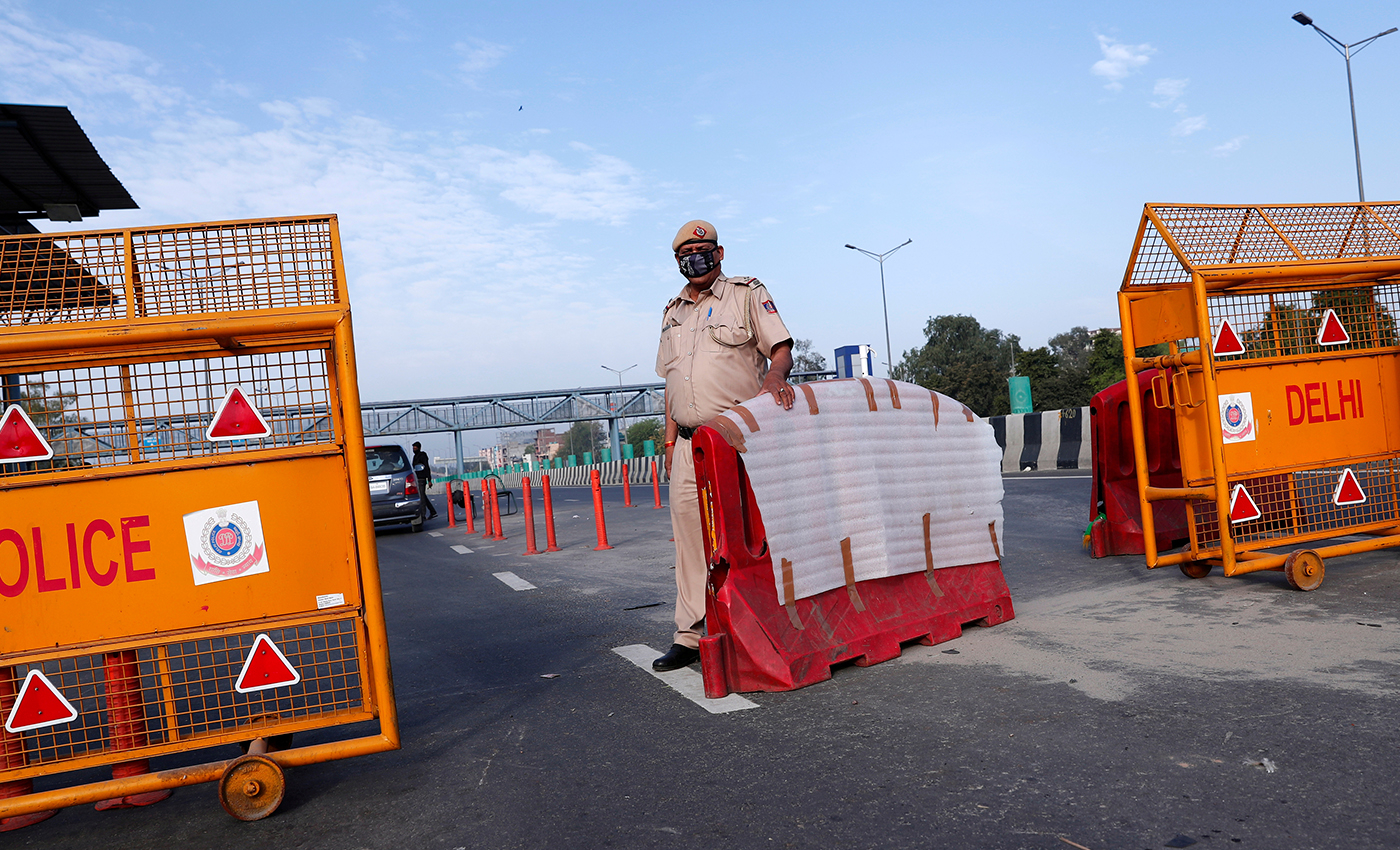 After several rounds of talks with the central government, farmers have called for a Bharath Bandh on Dec. 8, 2020.
The farmers in India have been protesting against three bills and have touted them as 'anti-farmer bills.' These bills -- the Farmers (Empowerment and Protection) Agreement of Price Assurance and Farm Services Bill; the Farmers Produce Trade and Commerce (Promotion and Facilitation) Bill; and the Essential Commodities (Amendment) Bill, were passed in Lok Sabha amid protests from the opposition in Sept. 2020.
After many rounds of talks between farmer leaders and the Central Government, farmers called for a nationwide strike. The strike called by the farmers against the farm laws began at 11 a.m and continue till 3 p.m.
Farmers from Punjab and Haryana have been moving on Delhi's outskirts against the three new farm laws. "The government will have to accept our demands. We want nothing less than the withdrawal of new farm laws," said farmer leader Balbir Singh Rajewal. The next round of talks between the government and the protesting farmers is scheduled to take place on Dec. 9.
The transport sector is to function as usual. Markets across the country will remain open. Emergency and ambulance services will not be affected. Wedding programs have been allowed. Transport Union and Truck Unions in Punjab and Haryana have stopped their services. Bank services are likely to be affected. Farmer leaders have said that the milk and vegetable supply would be affected.