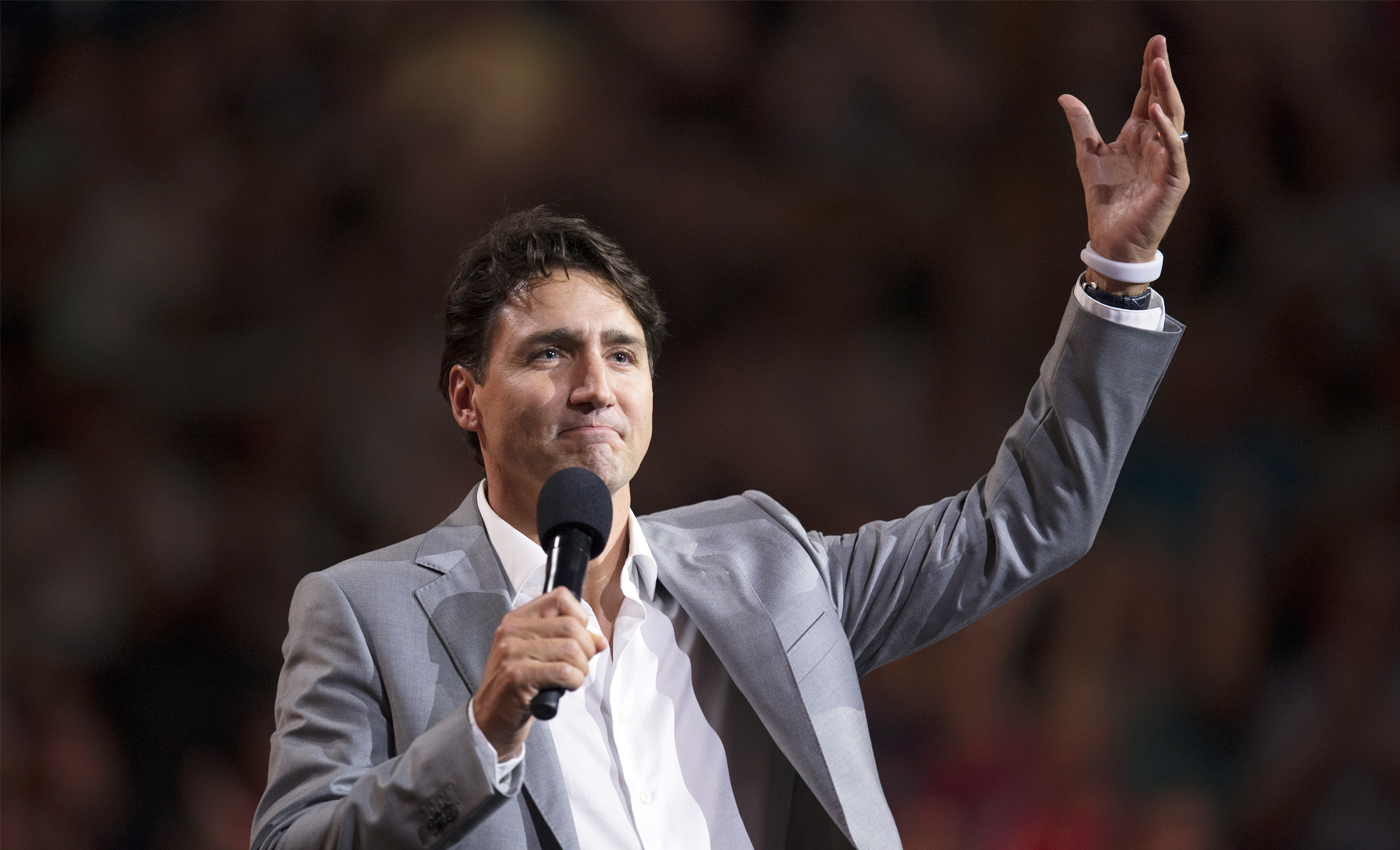 Justin Trudeau is not considered persona non grata in India, but he has been accused of having sympathised with the Khalistani movement.
Justin Trudeau is not considered persona non grata in India, but he has been accused of having sympathised with the Khalistani movement.The Khalistan movement is a Sikh separatist movement seeking to create a homeland for Sikhs by establishing a sovereign state, called Khālistān and the movement was never a major issue until the late 1970s and 1980s when it began to militarize.
Some social media posts claimed that Prime Minister of Canada Justin Trudeau is considered as 'persona non grata' in India due to his links with Khalistani elements in Canada after Trudeau voiced concern about security forces' treatment of farmers protesting against the Indian government's new pro-market agricultural law. However, that is not true. Persona non grata means when a person is unwelcome in a country, and Trudeau is not a part of that list.
The Trudeau administration's relationship with the Modi government has been uncertain for a long time. Trudeau's Liberal Party has had relationships with Khalistani separatists and extremists. The Liberals have a long history of vote bank politics, aligning to illiberal groups in exchange for votes. Trudeau has further aligned his party with the powerful World Sikh Organisation; he has appointed several of its supporters to high-ranking government positions. Trudeau's partisan alignment went so far as attending a Khalsa Day parade in Toronto in 2017, where he gave a speech and was photographed in front of the yellow-and-blue Khalistan separatist flag.
Things turned markedly worse for Trudeau when news broke in Canada that Trudeau's entourage to India included a convicted assassin and former Sikh terrorist Jaspal Atwal. After going to great lengths to convince Punjab Chief Minister Amarinder Singh that his government did not associate with radicals, it was reported that one such radical was part of his own entourage in India. The Trudeau government tried to distance itself from Atwal, saying it was all a "mistake", blaming a backbench MP, and insisting the invitation had been rescinded. Trudeau's 2018 trip to India has been labeled as a 'total disaster' by many experts.
Trudeau stated that he would take action against "the person responsible" for inviting Atwal to two of his official events in Mumbai and Delhi. "We take this very seriously. The individual in question should have never received an invitation. The person and department responsible will take full responsibility for his actions," Trudeau said.
Meanwhile, according to an ANI Tweet, Punjab Chief Minister Capt Amarinder Singh, and his defense minister Harjit Singh, Sajjan, raised Khalistan's issue in 2018 and gave a list of Canada-based operatives which are involved in crimes in Punjab. Trudeau vouched that his country did not encourage any separatist action in India or abroad. Trudeau's absolute assurance was issued in 2018 when Singh sought the Canadian Prime Minister's cooperation in cracking down on separatist elements who constitute a minuscule percentage of Canada's population, reported The Statesman. Singh also called for cooperation between India and Canada on the issues of terrorism, crime, and drugs, while seeking greater sharing of relevant information in the interest of national and international security.
In 2018, the Canadian government had included Khalistan in the '2018 Public Report on the Terrorist Threat to Canada.' However, in 2019 the government "completely scrubbed all references to Sikh and Khalistani extremism in its 2018 report on terrorist threats." According to The Print, "The erasure of eight references to Sikh extremism and organizations and six references to Khalistan, the so-called homeland sought by some radical groups, came against the backdrop of reports that pressure groups in the Sikh community had threatened Canada's ruling Liberal Party with dire consequences in an election year."
While Trudeau's association with ardent supporters of the Khalistani movement has raised eyebrows, he hasn't pledged his support to the movement in an outright fashion, and hence the claim that he is considered a persona non grata in India is a stretch.
Reference links
Twitter
Twitter
The Statesman