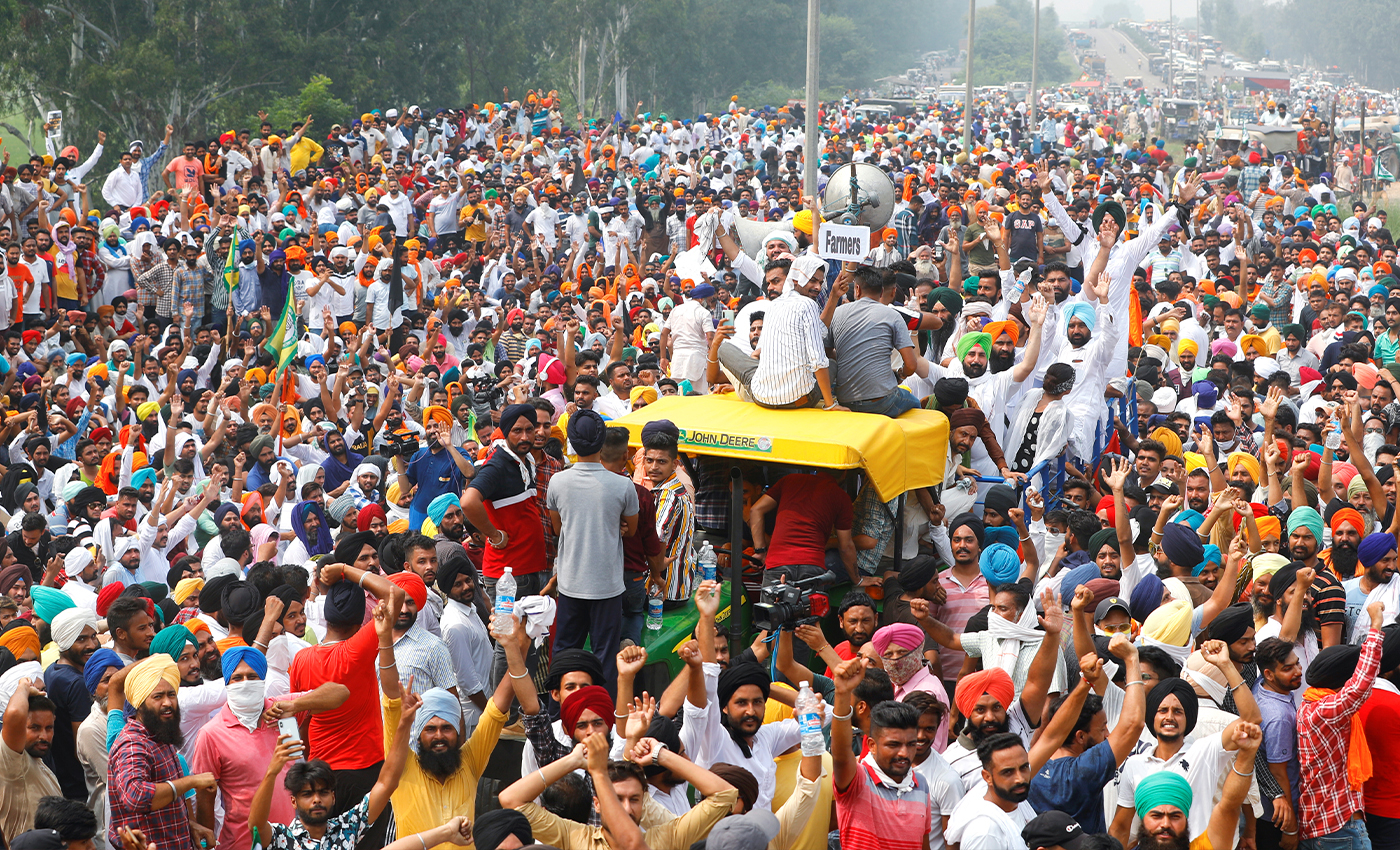 Farmer unions protesting against India's farm laws have urged the U.K MP's to stop Boris Johnson from visiting India until their demands are met.
The farmers' unions across the country have been protesting against the new agricultural bills passed by the Indian government in Sept. 2020, fearing that the laws will strip them of access to the minimum selling price(MAP). The previous rounds of talks held with the government have been inconclusive.
The agitated farmers have intensified the protests across the Delhi borders demanding the complete abrogation of the laws due to the general perception built around the laws that it would leave them at corporates' mercy.
Farmer unions on Dec. 22 have written to British MPs of Indian origin to stop Borish Johnson from attending the Indian Republic Day parade. He is invited as a Chief Guest for the event on Jan. 26, 2021.
A farmer leader from Punjab, Kulwant Singh Sandhu, quoted in a press meeting about stopping the U.K PM's visit to India until the center decides to meet their demands of revoking the laws.
Reference links
The Indian Express
YouTube
NDTV