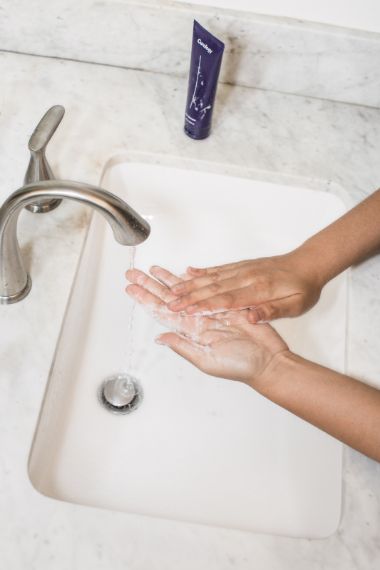 The prevention & treatment report released by the Centers for Disease Control & Prevention and Tito's Handmade Vodka's website refutes the claim.
Multiple social media posts have claimed that people could fight off the coronavirus through a homemade hand sanitizer by combining hand gel and Tito's Vodka.
The official website of Tito's Handmade Vodka states that Tito's Vodka is extracted from corn which contains 40% alcohol.
The CDC report, recommends washing hands with soap and water whenever possible because handwashing reduces all types of germs in most situations. If the soap and water are not available, a hand sanitizer that contains at least 60% alcohol can be used.
But Tito's Vodka contains only 40% alcohol, therefore the homemade hand sanitizer with a combination of gel and Tito's Vodka will not work to fight the new coronavirus.
The COVID-19 pandemic has given rise to a lot of potentially dangerous misinformation. For reliable advice on COVID-19 including symptoms, prevention and available treatment, please refer to the World Health Organisation or your national healthcare authority.