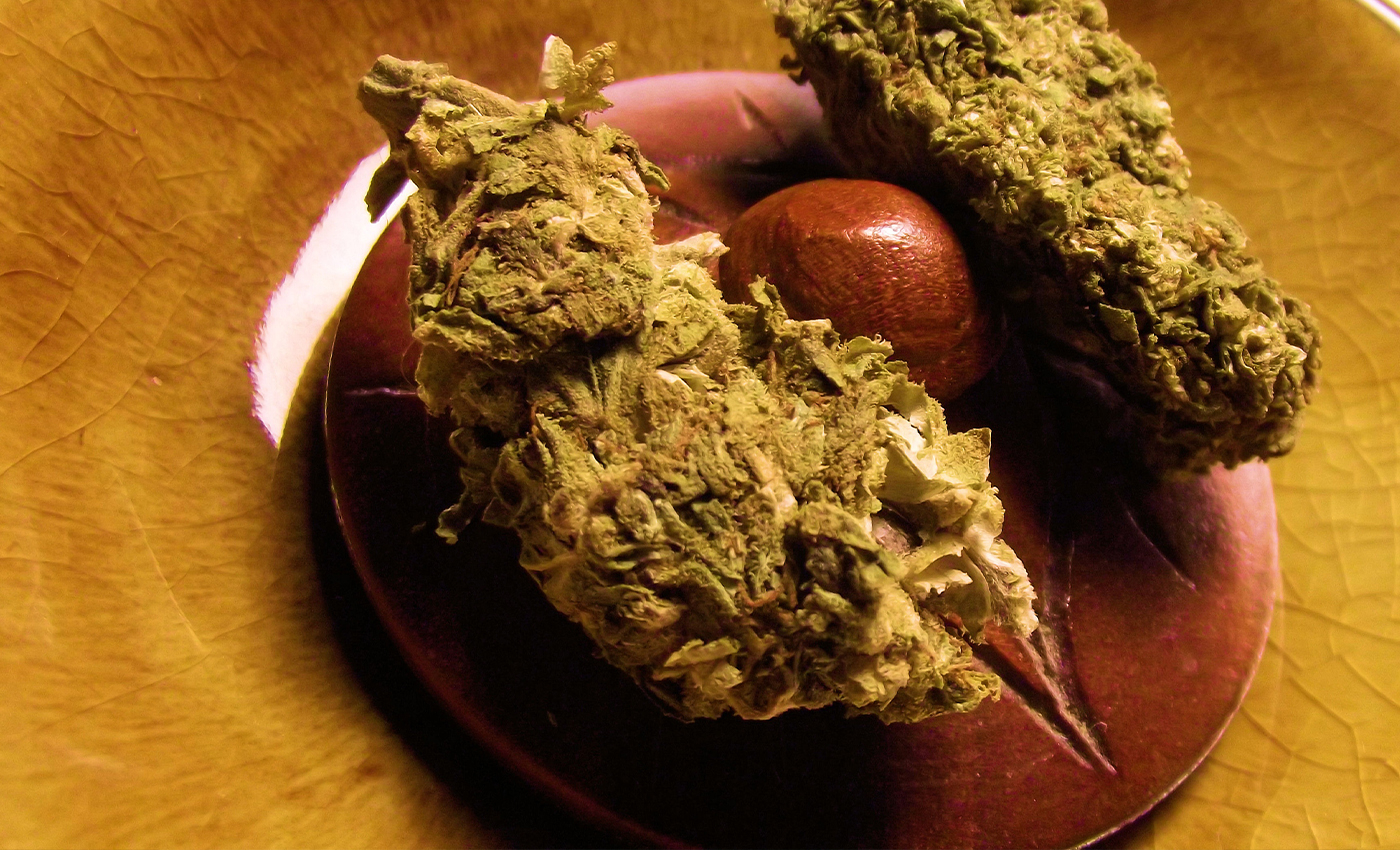 Researchers discovered two cannabis compounds, CBGA and CBDA, that effectively inhibit SARS-CoV in human cells, although further research is needed.
Researchers discovered two cannabis compounds, CBGA and CBDA, that effectively inhibit SARS-CoV in human cells, although further research is needed.In a study published by researchers affiliated with Oregon State University, combinations in cannabis can control the transmission from the virus that causes COVID-19 by stopping its entry into cells. The study's findings were published on January 10, 2022, in the Journal of Natural Products under the title "Cannabinoids Block Cellular Entry of SARS-CoV-2 and the Emerging Variants."
Researchers discovered that cannabinoid acids found in hemp varietals of cannabis, such as cannabigerolic acid, or CBGA, and cannabidiolic acid, or CBDA, can bind to the spike protein of SARS-CoV-2, the virus that causes COVID-19. The compounds can block the virus from entering cells and causing infection by binding to the spike protein, thereby opening new disease prevention and treatment approaches, reports Forbes.
The researchers noted in the study's abstract published in the Journal of Natural Products that, "Orally bioavailable and with a long history of safe human use, these cannabinoids, isolated or in hemp extracts, have the potential to prevent as well as treat infection by SARS-CoV-2.''
The investigators used a chemical screening technique to discover hemp chemicals that effectively stopped the COVID-19 virus from infecting human cells, states Oregon State University's release. Hemp extracts and compounds are utilized in cosmetics, body lotions, dietary supplements, and food. Hemp is a fiber, food, and animal feed source, according to the report's author, Richard van Breemen.
Breemen said that CBGA and CBDA "are abundant in hemp and in many hemp extracts." He also added, "They are not controlled substances like THC, the psychoactive ingredient in marijuana, and have a good safety profile in humans." He also mentioned that the research showed CBDA and CBGA were effective against virus variants (B.1.1.7, first detected in the U.K., and B.1.351, first detected in South Africa), which he said is one of the main concerns for health officials and clinicians during the pandemic. These two variants are referred to as alpha and beta, respectively.
Breemen noted that although resistant variants may emerge amid cannabis use, the cumulative effect of vaccination and CBDA/CBGA treatment should hinder the environment for SARS-CoV-2. He also added, "Our earlier research reported on the discovery of another compound, one from licorice, that binds to the spike protein too," he said. "However, we did not test that compound, licochalcone A, for activity against the live virus yet. We need new funding for that."
The Register-Guard reports that the two compounds, CBGA and CBDA, were tested individually and ''bound to different parts of the virus,'' prompting experts to anticipate they might work well together. Breemen said further research is needed to determine what dosages are required to obtain the optimal blood concentration level. Breemen plans to continue clinical trials to investigate if the compounds can protect humans from infection. He highlighted the various levels of future research he would like to conduct, including additional lab testing, tests against new variations, pilot clinical trials for prevention, and, eventually, trials for active infection therapy.
Therefore, we rate this claim as partly true because the findings are currently being analyzed to see how they affect other emerging variants, how much dosage is required, and the study's implications are unknown.
The COVID-19 pandemic has given rise to a lot of potentially dangerous misinformation. For reliable advice on COVID-19, including symptoms, prevention, and available treatment, please refer to the World Health Organization or your national healthcare authority.