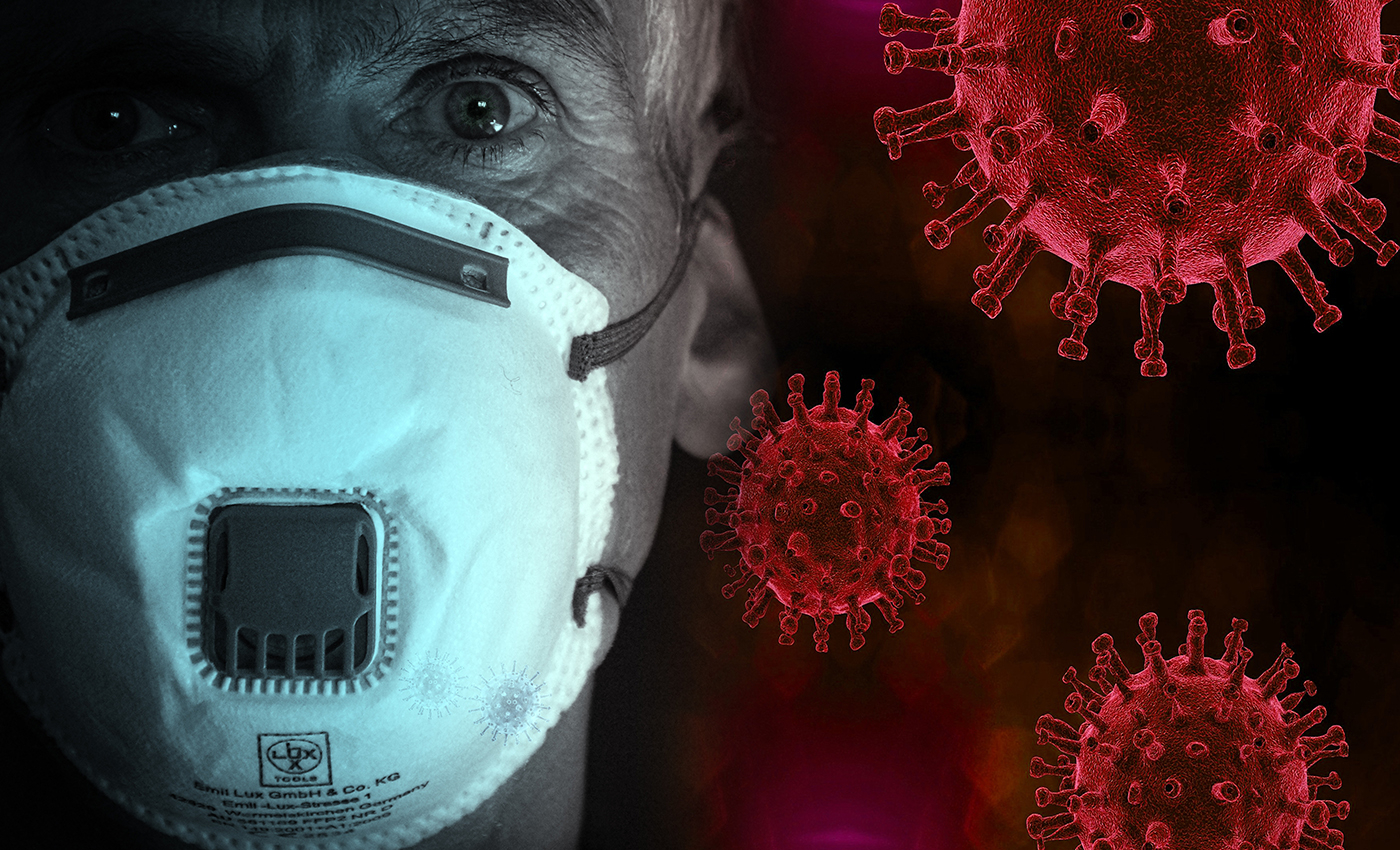 Further research is needed to establish and understand the relationship between wearing glasses and contracting Covid-19.
Further research is needed to establish and understand the relationship between wearing glasses and contracting Covid-19. In the COVID-19 pandemic, research was conducted regarding the usage of eyeglasses as a safety shield to avoid the virus's contact.
On Sept. 16, 2020, the scientists of China published a study in the journal JAMA Ophthalmology on the relationship between eye protection and the risk of contracting COVID-19.
The single-center study assessed 276 hospitalized Covid-19 patients at Suizhou Zengdu Hospital in China, between January and March 2020. They observed that those who wore eyeglasses for an extended period were relatively less among the study participants. Based on this observation, the researchers speculated that wearing eyeglasses for more than eight hours per day may protect against the novel Coronavirus infection. They hypothesized that this might be due to eyeglasses acting as a barrier that reduces the frequency with which people touch their eyes.
In a commentary attached to the study, epidemiologist Lisa L. Maragakis, Johns Hopkins University School of Medicine, US said the results may be misleading owing to confounding variables.
The scientists have pointed out limitations from the conducted study. The sample size is small, the sample is collected from one part of the world, the study was done at the beginning of the outbreak, and it was conducted before the importance of hand-washing and social distancing well-known.
Dr. Sonal Tuli, with the American Academy of Ophthalmology, told Independent that substituting glasses for lenses can "decrease irritation and force you to pause before touching your eye" and potentially prevent contaminated fingers from entering the eye.
Lucy Wilson, a professor in the department of emergency health services at the University of Maryland Baltimore County, told HuffPost that glasses could provide barrier protection against splashes or droplets, so in theory, they could protect from SARS-CoV-2 exposure."
However, more retrospective and prospective studies are needed to confirm whether there is an incremental benefit to wearing eyeglasses or other forms of eye protection in public settings, in addition to wearing a mask and physical distancing, to reduce the risk of virus.
The COVID-19 pandemic has given rise to a lot of potentially dangerous misinformation. For reliable advice on COVID-19 including symptoms, prevention and available treatment, please refer to the World Health Organisation or your national healthcare authority.
Reference links
JAMA Network
JAMA Network
Review of Ophthalmology