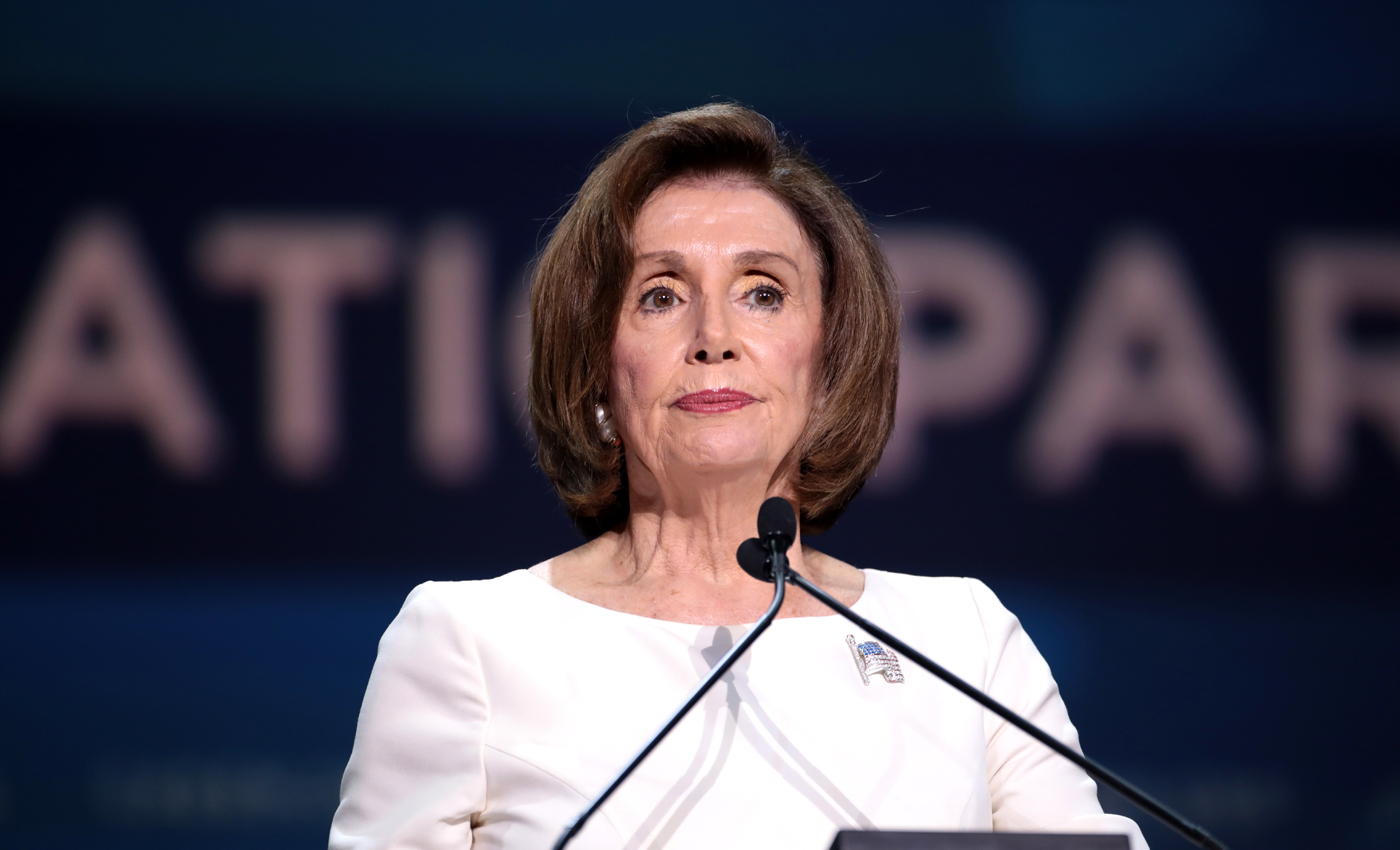 Pelosi flew to San Francisco commercially and there is no evidence to prove the claim that she cost taxpayers $120,000.
Pelosi flew to San Francisco commercially and there is no evidence to prove the claim that she cost taxpayers $120,000.On Sept. 2, House of Representatives Speaker Nancy Pelosi, who has time and again advocated in favor of wearing masks to protect against COVID-19, was seen at a hair salon in San Francisco with a face mask around her neck, instead of over her mouth. Soon after her visit, social media users started sharing claims that her hair appointment cost taxpayers $120,000. The claim is baseless.
The post stated that 'it cost taxpayers $120,000 to fly Nancy to get her hair done. Plus ground travel and protection. That's what should be in the news'. However, no source attribution was made along with the claim.
Pelosi was also criticized for violating the COVID-19 rules during her visit. Reacting on the same, President Donald Trump said, 'she was being decimated after lecturing everyone else'. After the backlash, Pelosi addressed the media, stating that the salon informed her that they were taking appointments for one person at a time and that 'it was a set up'. She further clarified that she removed the mask only for her hair wash and otherwise always wears one.
Reacting to the $120,000 cost claim, her Deputy Chief of Staff Drew Hammill told Reuters that the claim was "completely false" and that she flew commercially. Also, she did not fly to San Francisco, especially for a hair appointment. San Francisco is her home district, and her Deputy Chief of staff confirmed that she went home for eight days, where she also did a show on MSNBC.
There have been similar allegations against Pelosi in the past, where she has been accused of demanding to fly on a 200-seat Boeing 757 jet with taxpayer money.
Even though Pelosi did have access to a 12-seat Gulfstream V during her first stint as a speaker, from 2007 to 2011, security precautions were set in place following the Sept. 11 terror attacks, according to her spokesperson Drew Hammill. However, after that, 'she began routinely flying commercial flights'.
Since there is no evidence to show that Pelosi's hair appointment costs taxpayers $120,000, the claim is baseless.
The COVID-19 pandemic has given rise to a lot of potentially dangerous misinformation. For reliable advice on COVID-19 including symptoms, prevention and available treatment, please refer to the World Health Organisation or your national healthcare authority.
Reference links
Facebook
Reuters
BBC News