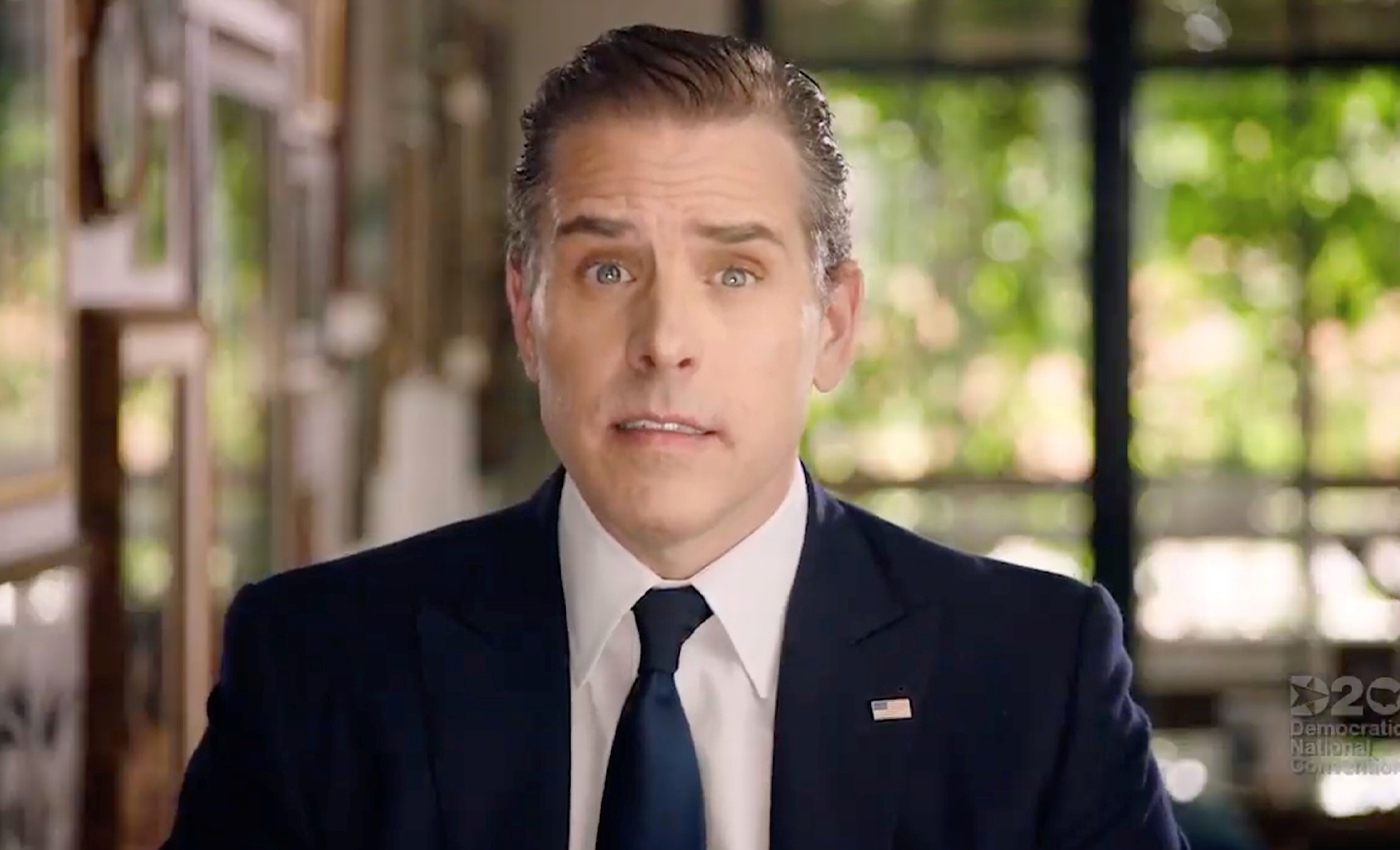 It has yet to be proven whether the laptop belongs to Hunter Biden and if the laptop is allegedly tied to money laundering.
It has yet to be proven whether the laptop belongs to Hunter Biden and if the laptop is allegedly tied to money laundering. A New York Post article published on October 14 was allegedly based on leaked private photos from Hunter Biden's personal hard drive, including photos that appeared to show Hunter Biden sleeping and screenshots of unverified emails. These emails supposedly showed that Hunter Biden had used his position on the board of an energy company in Ukraine to set up a meeting with his father. The laptop allegedly contains illegal materials related to Hunter Biden.
According to the New York Post article, John Paul Mac Isaac—a computer repair shop owner in Wilmington, Delaware—says that Hunter Biden left a damaged Apple computer at his shop in April 2019 and asked to recover any data. Isaac said he could not be sure whether the man was Hunter Biden but asked his name to fill out a work order, and the man identified himself as Hunter Biden. Isaac said the man came to his shop twice but never returned to retrieve the computer or an external hard drive on which its contents had been stored. At some point, he decided to examine the material, calling it "alarming" and "embarrassing" but declined to discuss specifics. Isaac also said he made a copy of the computer's contents. He eventually decided to contact the FBI. He met with FBI agents in late 2019 and provided them with a timeline of events. The agents returned about two weeks later in mid-December with a grand jury subpoena, allowing them to seize the laptop and the external hard drive. The subpoena was signed by a federal prosecutor in the US attorney's office in Wilmington, who handles criminal investigations such as fraud, and Isaac acknowledged receiving it. The agents also gave him a receipt for what they took, and the receipt included an FBI code—272D—the bureau's internal classification for money laundering investigations—and "BA"—indicating the Baltimore field office. According to multiple officials, and the FBI's website, "272" is the bureau's classification for money laundering, while "272D" refers to "Money Laundering, Unknown SUA [Specified Unlawful Activity]—White Collar Crime Program," according to FBI documents. One government official described "272D" as "transnational or blanket."
The hard drive has also reportedly been with Rudy Giuliani, U.S. President Donald Trump's lawyer, who got it from his Robert J. Costello after Isaac reportedly gave him the hard drive.
No media organization has been able to independently verify the contents of the hard drive and whether the hard drive belongs to Hunter Biden. Giuliani said that he handed over the laptop to the FBI, claiming that it contains emails that show a variety of misdeeds and corruption. "Even if the emails aren't all verified," reports Politico, "they don't offer conclusive evidence of the misdeeds and bear the hallmarks of a Russian disinformation effort."
Senator Ron Johnson sent a letter to the FBI asking them to clarify whether the agency possesses documents from the laptop of Hunter Biden, as reported. FBI Assistant Director Jill C. Tyson sent a letter to Senator Ron Johnson, a Trump ally and chairman of the Senate Homeland Security Committee, responding to his demand for more information about the laptop computer. The letter states that the FBI can neither confirm nor deny the existence of any ongoing investigation or persons or entities involved in the investigation, including Members of Congress. They further state that the FBI cannot provide any additional information in response to the enumerated questions in his letter.
Reference links
NY Times
The Independent
NBC