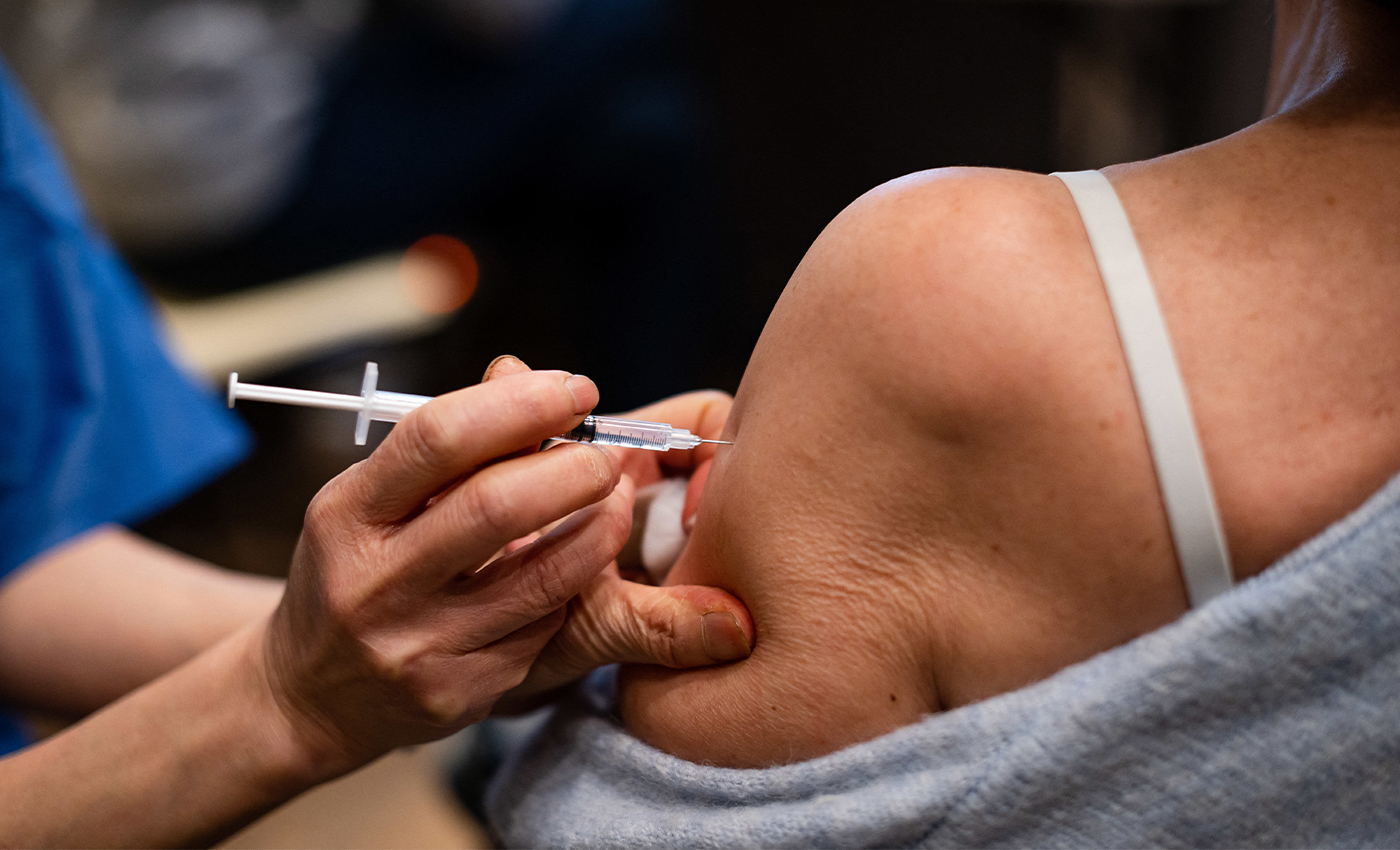 There is no clinical data on the possibility of the existing booster doses rendering future vaccines less effective.
There is no clinical data on the possibility of the existing booster doses rendering future vaccines less effective.Apart from the initially recommended course of vaccination, the World Health Organization (WHO) was considering booster doses as a universal recommendation to tackle fairly recent variants such as the Delta prior to the detection of the new Omicron variant in southern Africa at the end of November 2021. With several countries like the U.S. and Israel already administering the booster dose, debates in the scientific and medical community arose about the possibility of more than one booster dose being required, as seen in the NBC News report published on December 7. Further debates arose on whether existing vaccines were capable enough after a few vaccine manufacturers floated the idea of developing variant-specific vaccines to fight the Omicron variant more efficiently.
In the following weeks into December 2021, experiments and studies are ongoing on the existing COVID-19 vaccines' ability to neutralize the Omicron variant. WHO Chief Scientist Dr. Soumya Swaminathan, replying to a question regarding the booster doses' effect on the Omicron variant at a press conference on December 8, said that initial studies based on mutations suggested there was a slight reduction in the neutralization effect of COVID-19 vaccines. The reduction varied from 5-fold to 40-fold based on different experiments. However, she emphasized that this reduction in neutralization towards Omicron did not necessarily mean there was a 40 percent reduction in the efficacy of the existing vaccines. Vaccine efficacy is complicated to measure, and scientists need to gather more data to be able to say conclusively how effective COVID-19 vaccines are at preventing infection, severe illness, and death against Omicron.
Current scientific consensus suggests that it's better to get the boosters available currently than to wait for variant-specific boosters. As pharmaceutical companies Pfizer, Moderna, AstraZeneca, and Johnson & Johnson are in the process of developing reformulated vaccines to be used as booster doses to combat the Omicron variant, they won't be available for at least a month or two in the market, including authorization for public use. There is evidently a lack of sufficient data to ascertain whether multiple booster doses could potentially offset the immune evasion of the Omicron variant, as agreed by several experts in the scientific and medical community who are approached for answering these queries.
Currently, WHO recommends the primary course of COVID-19 vaccination for populations that have not had any doses. It recommends booster doses, especially for those at the highest risk of exposure to the coronavirus. Booster doses still are effective at protecting people in high-risk situations, for example, healthcare workers. Health organizations still recommend booster doses and have spoken about the possibility of booster doses for months. The emergence of a new variant does not change this recommendation. Apart from this, no new recommendations are made with regards to the Omicron variant and booster doses.
The COVID-19 pandemic has given rise to a lot of potentially dangerous misinformation. For reliable advice on COVID-19, including symptoms, prevention, and available treatment, please refer to the World Health Organization or your national healthcare authority.