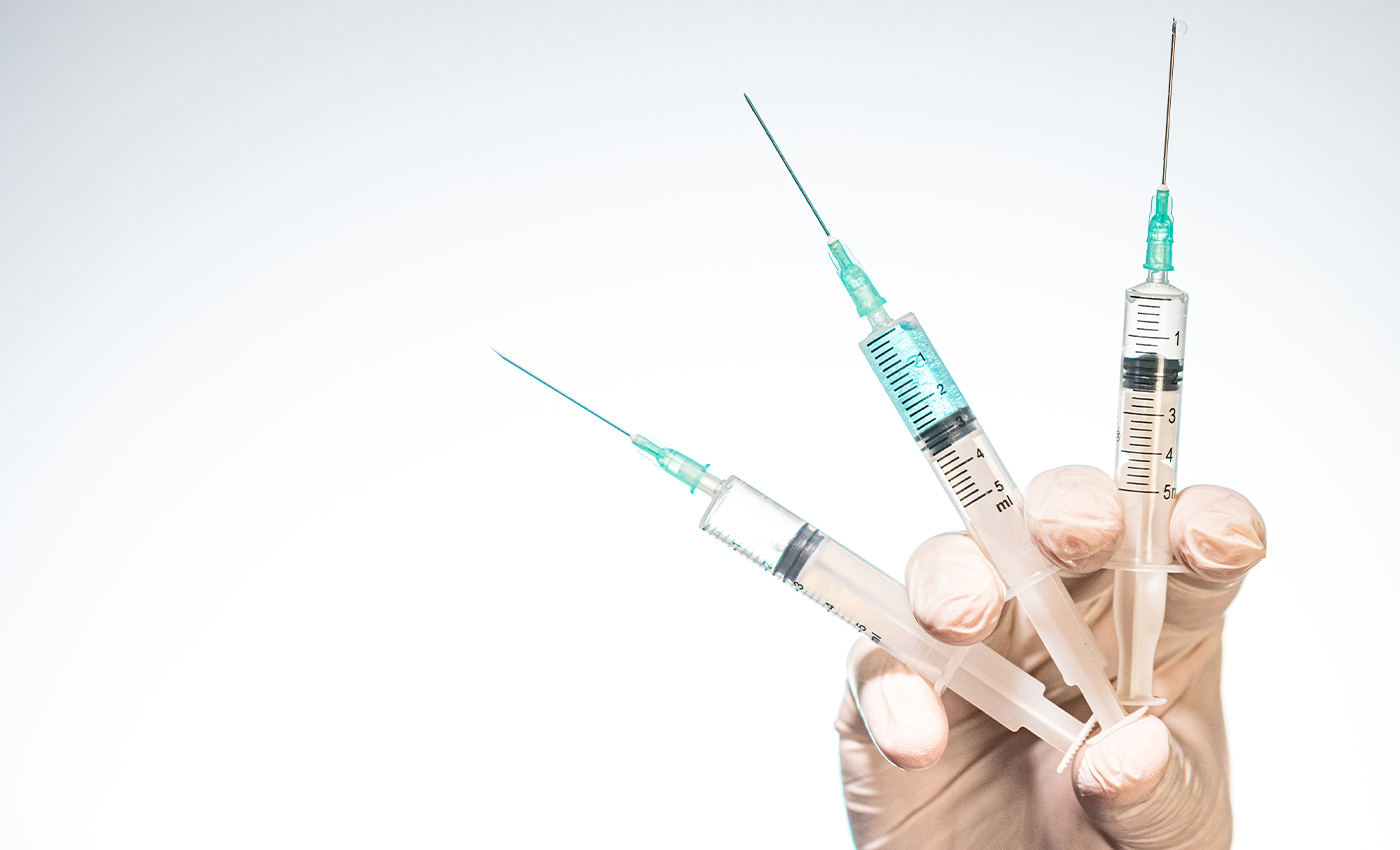 More research is needed to learn how long the vaccine's effectiveness will last.
More research is needed to learn how long the vaccine's effectiveness will last.According to the Centers for Disease Control and Prevention, individuals will reach peak immunity two weeks after the second dose of a COVID-19 vaccine. The duration of this protection is unknown, and a booster shot may be required in the future. As the World Health Organization has stated, the COVID-19 vaccinations were only recently produced, and it is too early to predict how long they will provide protection.
Natural immunity is being used as a guideline by some researchers. The journal Nature states that – in a study with more than 25,000 healthcare workers in the U.K. – having had COVID-19 reduces the risk of reinfection by 84 percent for at least seven months.
Separately, Pfizer-BioNTech revealed that the phase three clinical trial of its mRNA vaccine showed that vaccinated people had high immunity for at least six months. "It is an important step to further confirm the strong efficacy and good safety data we have seen so far, especially in a longer-term follow-up," said Ugur Sahin, CEO and co-founder of BioNTech.
The Moderna vaccine generates a significant antibody response for at least six months following the second dosage, according to findings from phase three clinical trials published in the New England Journal of Medicine on April 6.
Some have assumed that this information suggests the vaccinations only provide six months of protection against the virus. However, this is an incorrect assumption. Because the available data indicate that vaccination offers at least some protection period against the virus in the present situation. Therefore, researchers will need additional time to follow up with study participants to learn if the vaccine's safety is maintained or falls over time.
Only a few vaccines, such as the measles vaccines, provide lifetime immunity for most people, reports the Wall Street Journal. Vaccine developers are closely researching the science of immune responses in recovered COVID-19 patients and how that science might be applied to vaccine manufacturing to fill in knowledge gaps on vaccination duration.
The COVID-19 pandemic has given rise to a lot of potentially dangerous misinformation. For reliable advice on COVID-19, including symptoms, prevention, and available treatment, please refer to the World Health Organization or your national healthcare authority.