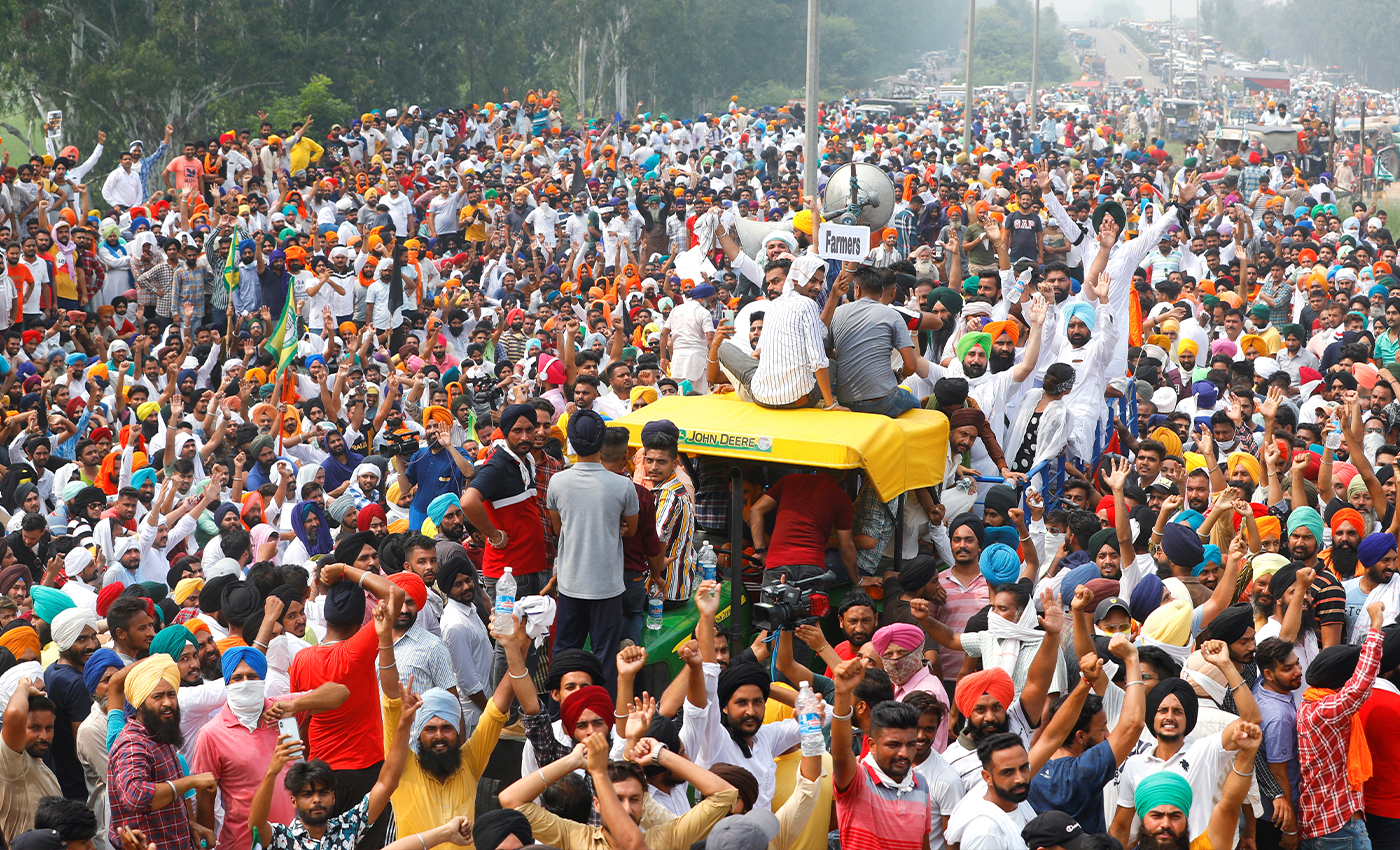 Farmers had threatened to block all the roads leading to Delhi if the government did not hear their demands.
The farmers' unions across the country have been protesting against the new farm bills as they fear that the new measures could leave the farmers at the mercy of the big corporates. The previous rounds of talks between the farm unions and the central government have remained inconclusive. The farmers are currently staging protests at four busy border points of the capital.
The agitating farmers rejected a proposal by the government and have decided to intensify their protests. They threatened to block all the roads linking the national capital and demanded complete abrogation of the new laws. The Bharatiya Kisan Union (BKU) - which is spearheading the protests, has said that it will take more steps if the government fails to listen to their demands.
The apex body of transporters, All India Motor Transport Congress (AIMTC), comprising about 95 lakh truckers and other entities, have extended their support to the protest. AIMTC has urged to halt its operations in northern India if the center fails to address the demands put forth by the farmers against the bills.
Reference links
The Times of India
Hindustan Times