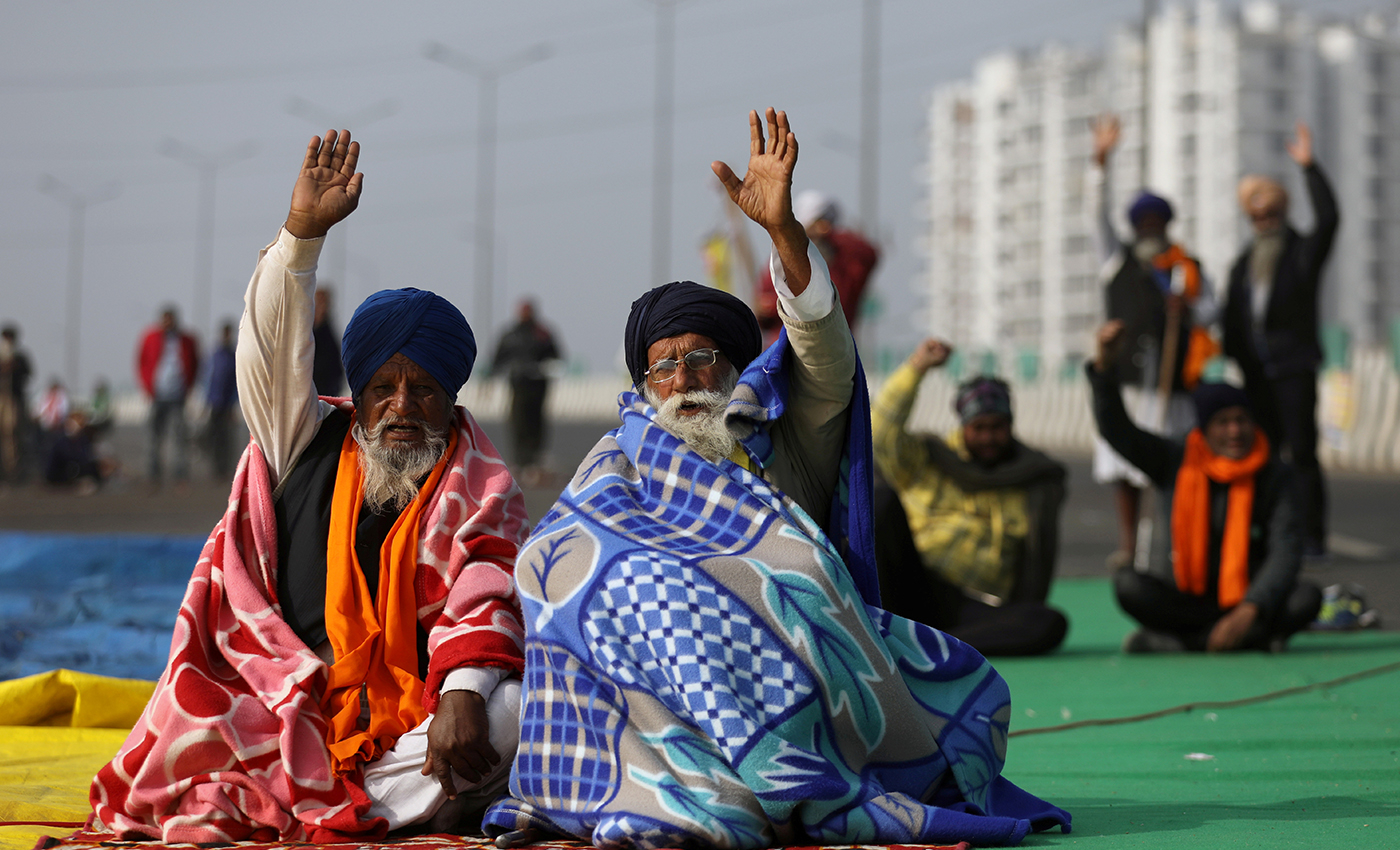 Over 50 farmers have died during the demonstration against three contentious farm laws passed by the parliament in September 2020.
The ongoing protests staged by farmers nationwide is against three farm acts passed by the Indian parliament in September 2020. The acts have been described as anti-farmer by farmers unions and criticized for pushing for privatization in the agricultural sector.
Despite rains and the ongoing cold wave across North India, farmers agitating against the centre's farm laws stood firm at Delhi's borders. They have continued their protest for nearly 40 days. According to recent reports, over 50 farmers died due to cold weather, while few others in road accidents and health issues with the number of casualties among the protesting farmers increasing every day.
Till Dec. 20, 2020, Sukhdev Singh Kokrikalan, general secretary of a farmers union said that they had paid tribute to 41 farmers who died in Punjab and Delhi since Sep. 15, 2020. Of these, 30 were from Punjab's Malwa belt, six from Doaba belt, two from Majha belt, and three from Haryana. Although there is no exact list of people who died on the way to Delhi, it is stated that more than 26 died after Nov. 26 on the way to Delhi or while coming back from the national capital.
Reference links
The Indian Express
Tribune India
ANI News